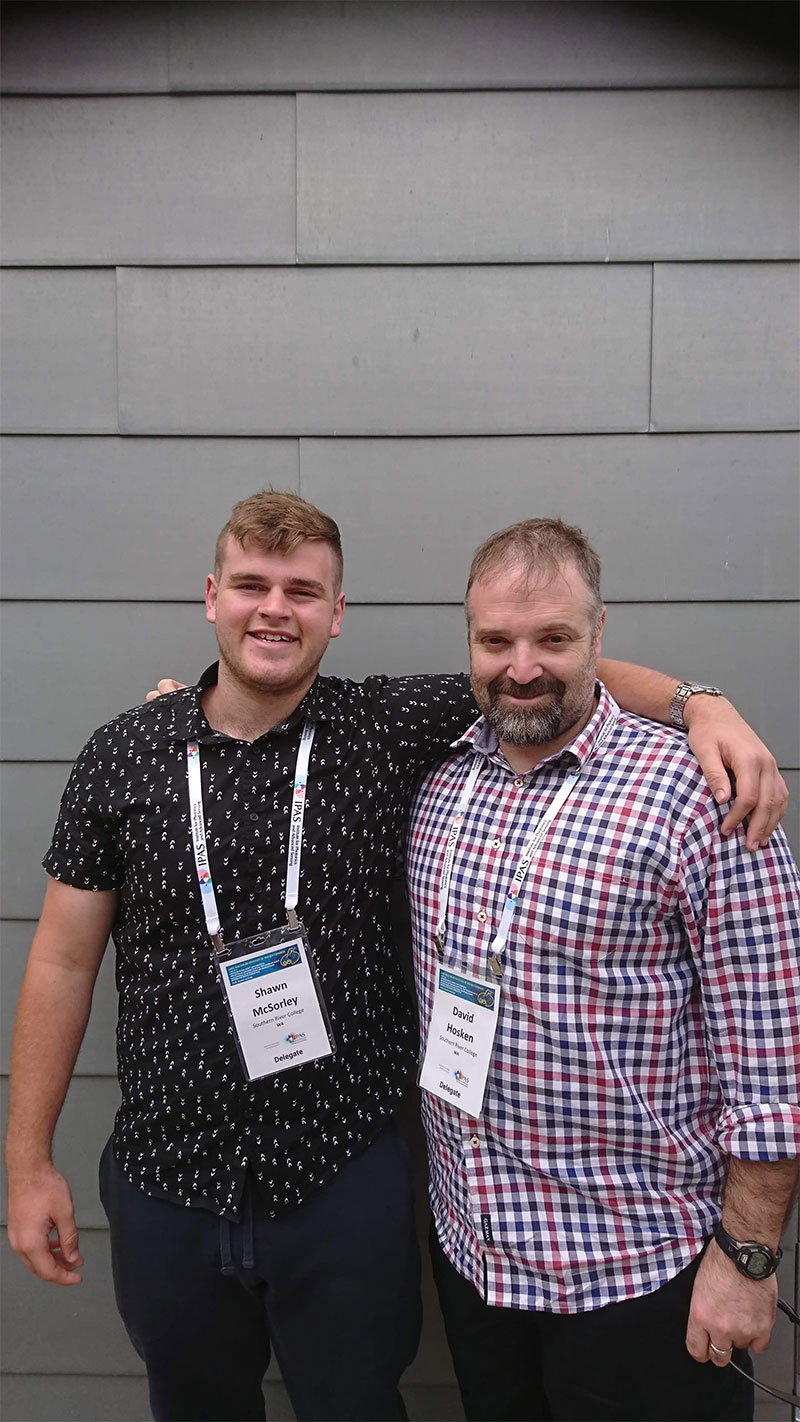 Building bonds that will last forever
In Year 9, graduating high school seemed unlikely for Shawn McSorley. In 2018, he graduated as Dux of Southern River College. Over the past four years, Shawn has been taught by now Teach For Australia Alumnus David Hosken (Cohort 2015).
In Year 11 and 12 Dr. Hosken worked closely with Shawn in physics. Shawn ended up being the top physics student in both years, and was also involved in the school's robotic program and went to Sydney to compete in the 2017 and 2018 robotics competitions. Shawn became determined to stop losing marks in tests and would openly seek feedback on how he could improve his answers – a vast improvement from the disinterested student in Year 9.
We sat down with Shawn and Dr. Hosken to learn more about how their relationship flourished at Southern River College.
Tell us about yourself, Shawn…
Shawn: I started off in Gosnells, so I was there for a few years, I went to Kindergarten in Gosnells, then I moved over to Kalgoorlie and I lived there for another seven years and did most of my primary school years. I then moved to Albany for two years, then I came back to Gosnells, and I've been here ever since.
What was it like being in Dr Hosken's class last year?
Shawn: I've been taught by Dr Hosken since Year 9. I remember walking in on the first day and saying, Who's this? I didn't see him here last year. Little did I know that he was going to inspire me so much. That year, he would do everything he could to get the class to engage in what we were learning and doing. At the end of it, I actually had a solid idea of where I wanted to end up in my future.
In Year 10 (2016) I didn't have him as a teacher, but then I was preparing for ATAR, so I was going to him whenever I could to ask him questions about the content for the classes next year. In Year 10, we were doing advanced content to get us prepared – Dr Hosken actually did us all a favour and he was talking to our Year 10 Science teacher (Steph Ludekens) and getting her to basically prepare us for the workload in ATAR, which was really good.
In both Year 11 and 12 he was teaching us physics and basically he just kept me going, he wouldn't let us make any excuses, it was always 'you just have to do it', you just have to follow the rules. In the end it's helped me phenomenally.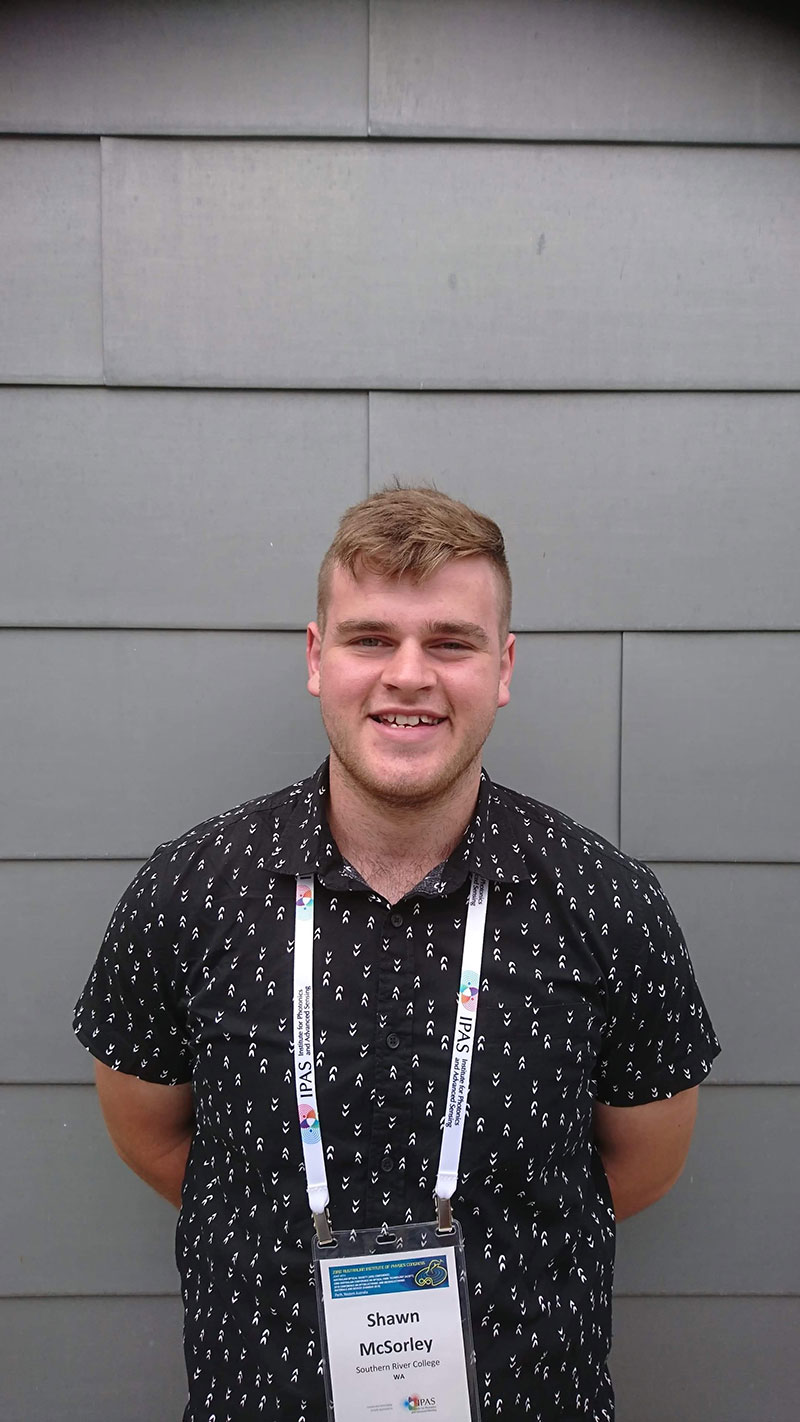 What was his teaching style like?
Shawn: Most people when they walk in the class would say it's boring (jokes!). He gives you the content, he makes sure that everyone understands and doesn't let anyone get left behind. He'd always say, 'if you don't understand, put your hand up and ask me'. And people would do it and he'd take them through it again, kept going through it, until we got it. It was like that for the entirety of the past three years. We also did a robotics competition and there I saw Dr Hosken's true commitment because we had some pretty late nights and he was just there problem solving and he helped us get there and we came fifth in the first year. It would have been difficult to do it without him and his commitment.
Dr Hosken, what do you remember about having Shawn in your class?
Dr Hosken: In Year 9 Shawn was probably a little bit lost, he didn't really know which way to go and he was probably a little bit challenging with some of the others in that class, but I always knew that he wanted to learn. Year 9 was a tough year for me, looking back. There's a lot of students like Shawn who I've taken through to Year 12, and it all started back then. Shawn in Year 10, it was one of those years where we'd chat occasionally. Otherwise, that was his year working with Stephanie Ludekens, another TFA Associate.
The last couple of years, I've really worked with Shawn and his family as well, and I have more of a sense of who Shawn is. Shawn is underselling himself a bit, some of the challenges he's had outside the classroom and I can probably relate to that as well because I've had a similar upbringing as well. But Shawn's never let anything hold him back and he has a passion for learning.
Shawn, what impact do you think Dr. Hosken has had on your life outlook or pathway?
Shawn: The way he has prepared us for the future and being out of school – being out of school and being able to learn by ourselves and actually just take initiative. Originally, I kind of wanted to be an engineer in Year 9, but he inspired me to look at a physics pathway, just by showing me where it can take you and what you can learn by doing it. And also just how to live life, he's given me a really good outlook on life, on where I can go and what I can do.
What are you most proud of?
Shawn: Just making it to here really. It was a very long and difficult road getting here. Just being able to stand here and say I completed that challenge just makes me proud of myself – knowing that I could complete the challenge.
Where do you hope to see yourself in ten years, what are your goals for the future?
Shawn: In ten years I'd like to be adding to my field of study, I reckon that'd be a pretty good honour. I definitely want to have my first degree at least and hopefully have a masters or a PhD. So in ten years, if I'm adding to my field and if I've got lots of good friends around me and a good work experience that would be really good.
Any advice you'd give to others in your position?
Shawn: Don't forget to celebrate the teachers, because without them there wouldn't be any accomplishments. Without Dr Hosken, without Ms Ludekens, without all of the other Associates and all the other teachers, we most likely wouldn't be where we are.
Dr Hosken: For me, I'm moving back to Adelaide shortly, but I'm leaving here knowing that these students are going to contribute to those fields. The real turning point for me with Shawn was an interview with his grandma, she was really proud to get to explain to me that he wanted to do physics, she was really proud. It's really good to see Shawn as a student, see him as a leader, the way you work with your family. Sadly, when he dressed up as me, one of the student's Dads couldn't tell the difference between me and Shawn. So, Shawn could turn out like me – we'll see how it goes.
Back