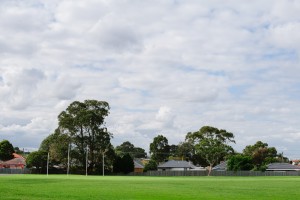 In my last blog post, I discussed potential corruption in the bakery industry: it seemed that every country bakery in Victoria has won an award for their vanilla slice. Needless to say, this allegation caused uproar. It turns out it is a sordid tale of jealous bakers, theft and a promiscuous recipe that found its way around country Victoria with abandon.
I mention this because it will be the topic of my next Malcolm Gladwell-style book: "Short Cut Pastry and Education: How a Vanilla Slice, a Country School and Grit Was a Recipe for Success".
While I am on this topic – and at the risk of earning the wrath of even more people – it is incredible how many bakeries purport to have won awards for their pies. Now, I love a pie as much as the next man, but, surely not every bakery in Victoria has won a gold, silver or bronze for their steak pie? If the government wanted a surefire bounce, then starting with some sort of oversight of the cottage (pie) industry of bakery awards warrants consideration.
But I digress. The sordid tale of pies will need to wait for an inquiry-based learning module with a future Humanities class.
In this blog post, I wanted to talk about a recent article in The New York Times by former restaurant critic Frank Bruni, who notes the simple pleasure of becoming a regular at your favourite restaurant.
I want to preface my article by noting that I am effectively a city boy. Despite being born in an asbestos-riddled Tasmanian hospital (now a Harvey Norman), I grew up on the Gold Coast and have, for the past ten years, been a resident of Brisbane. My ignorance of country life was stupefying. On our first trip to Ararat seeking a rental property, we looked at a house on four acres.
"What's that?" I asked the real estate agent.
"That's a rooster," she said. Righto. I probably should have known that. I admired her restraint in not immediately ordering me off the property.
But how was I to know that a "pot belly" was a fireplace and not a pig?
Anyway, it was with some amount of trepidation that I moved to the country, given my performance that day. Had you asked me six months ago, I would have listed one of my interests as "living in a city". Yet six months on, I can relate, in a way, to Bruni's article.
He contends, in the context of restaurants, that familiarity breeds contentment. "What you have with a restaurant you visit once or twice is a transaction," he writes. "What you have with a restaurant that you visit over and over is a relationship".
And so it goes with the move to a country town. It is the same experience as Bruni's, writ large. Familiarity breeds contentment. It was a surprise to me to be driving from Melbourne to regional Victoria last weekend and feel as though I was going home, not leaving it. The notion of a New Yorker seeking a restaurant to breed a sense of community and belonging seems almost comically quaint now. I almost want to invite him out to Ararat for a spell.
Ararat has been a welcoming town. The staff at our school areoverwhelmingly nice. The students are down to earth and funny. In a town, where banter is the currency of affection, it is nice to be on the receiving end of it while trying to simply pick up a pizza from the local takeaway store. Big city anonymity has been trumped by the simple joy of being a regular.
I specifically wanted to write this post for people considering joining the TFA program, who might baulk at leaving the city. If you can finagle your way into a town like Ararat, you should take every opportunity to do so. I know my fellow TFAers in Horsham, Geelong, Dimboola, Halls Gap, Stawell and elsewhere feel the same way. If you go outside your comfort zone, you might find comfort you did not expect. Besides, it will allow you to grow indignant at Melbourne traffic and we all like to feel moral superiority even in civic matters like transport.
Bruni goes on to write, "To be a regular is to insist on something steady in a world and a life with too many shocks, too much loss. The week can go off the rails. The month can go all the way to hell. Hill Country's brisket is still there, forever fatty, a promise kept."
Well, I cannot vouch for Hill Country's brisket, but I can vouch for the shish tawook at Sicilians or the rhubarb muffin/flat white combo at Vines. It does not matter if I have had a bad day in the classroom. Every time I get it, I feel at home.