Karratha
February 12, 2018
4am: Rise and shine Chris. Shower, get into the car and off to the airport.
5am: The queue is horrendous going through security in Terminal 4, with a sea of orange and yellow Hi-Vis.
6am: Take off. 125 blokes, less three women. I saw three vegetarian food packs (chickpea burger) distributed. The bacon and egg sandwiches were as hard cardboard as the packaging.
8am: Land after a flyover of the city. Wonderful new airport and only 50 metres from plane on tarmac to airconditioning. 32⁰ and 70% humidity!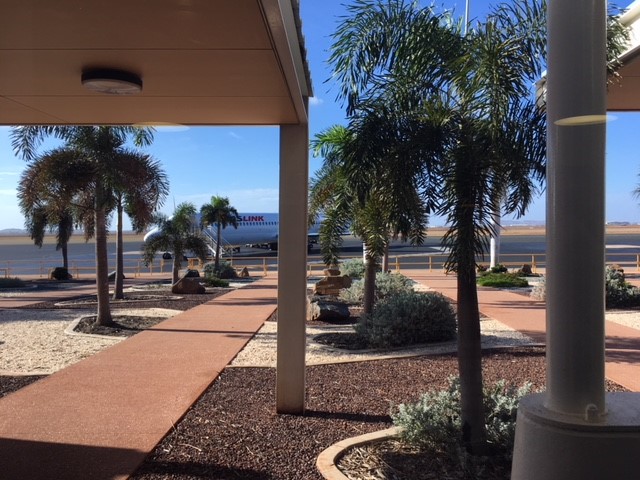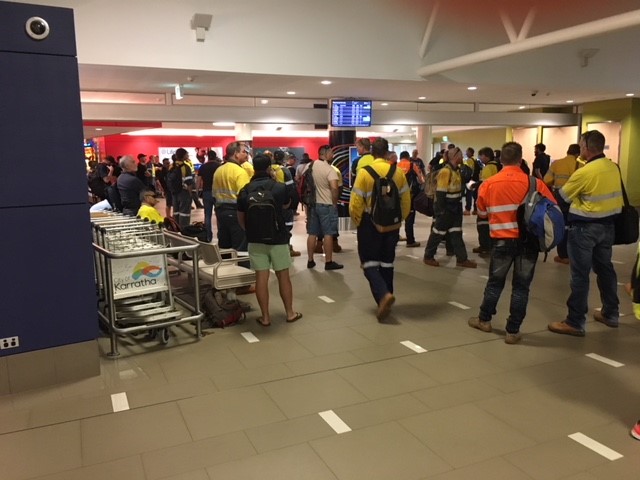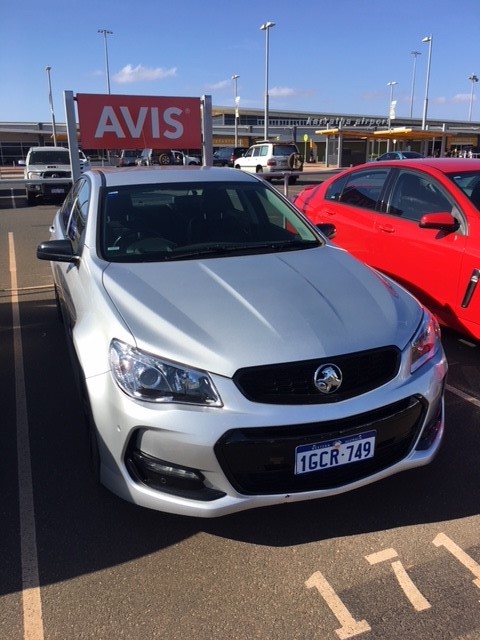 Everywhere else in Australia, an "Intermediate" car is a Toyota Corolla or equivalent. This is the Karratha equivalent!!
9am: Meet Jennifer McMahon, Principal of Karratha SHS. For the first time in any school in WA I had to produce and record my WWC card.
Wonderful support for the Associates here, Lilli, Jess and David H.
Through the day I watch 30 minutes of each in the classrooms, chat with them for about 45 minutes, talk with their Mentors and meet their HoLAs. Very warm welcome as the temperature rises to 36 Celsius and the humidity stays the same.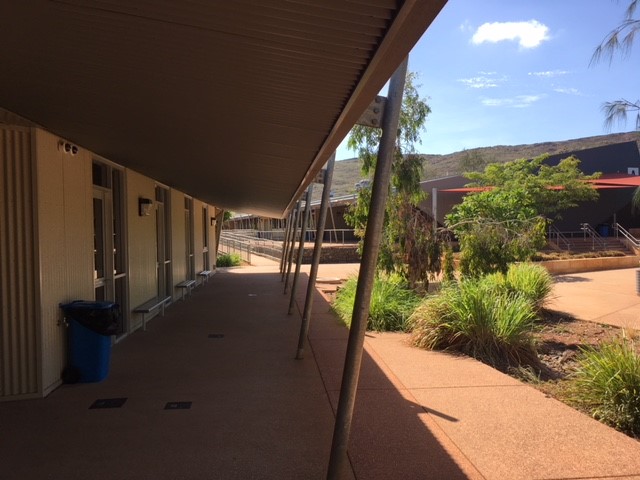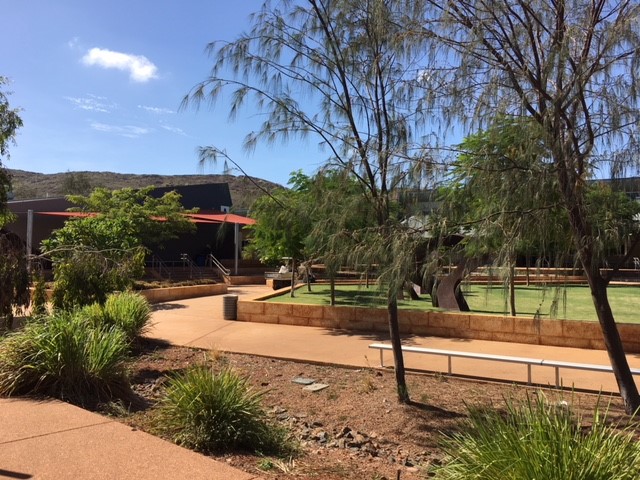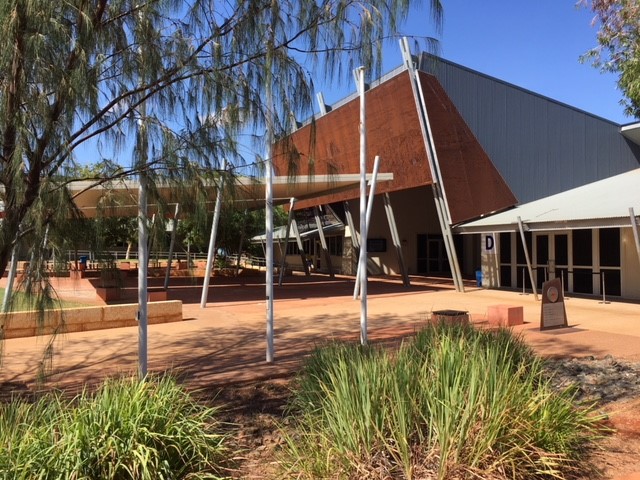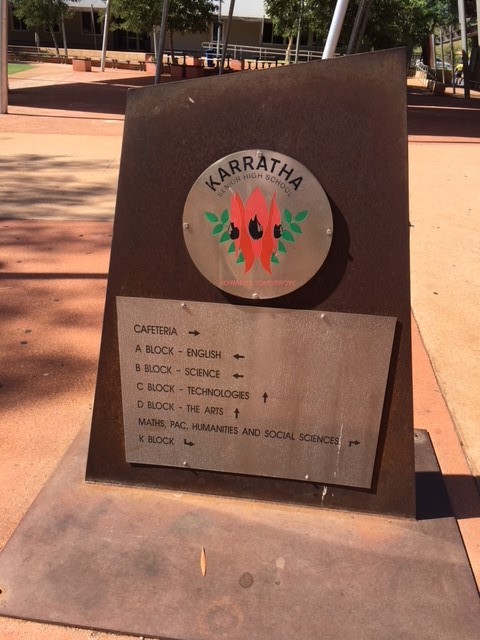 4pm: Off to my "International" Hotel Accommodation.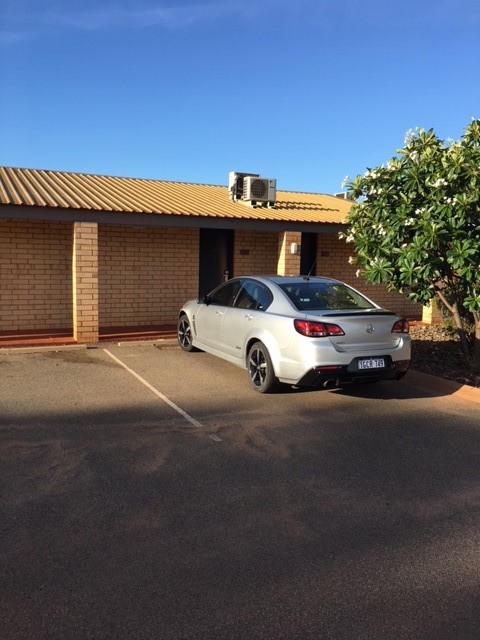 Has the word "Hotel" been misspelt and should have an "M" instead?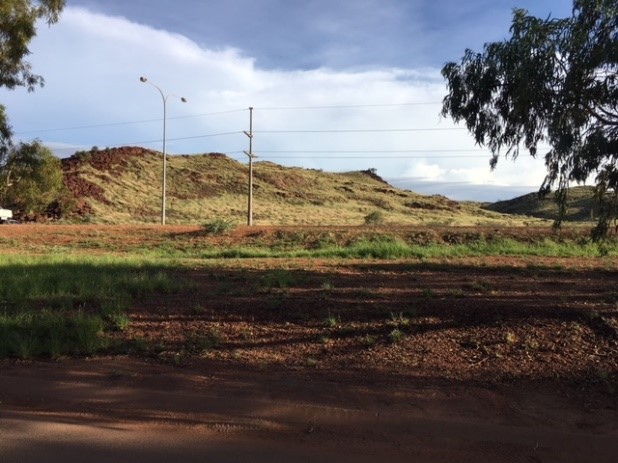 6pm: After walking, alone (no one else is mad enough to do so in this humidity) for a kilometer, I meet the Associates for a meal in the Blanche Bar.
A wonderful day. Thanks to Lilli, David and Jess and all around them for a great visit. All are doing well.
8:30pm: Time for bed. Off to Port Hedland tomorrow. Then flight back to Perth and Fremantle.
Port Hedland
February 13, 2018
5:30am: Rise and emails, as Melbourne is open and Associates sent messages whilst I was working yesterday. Breakfast.
7:45am: Head off to Port Hedland from Karratha, 242 Km. First major town is Roebourne. A sad place with a sadder history but beautiful vista: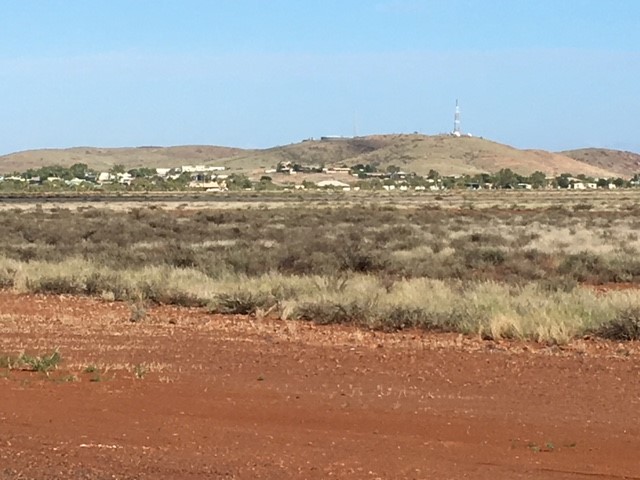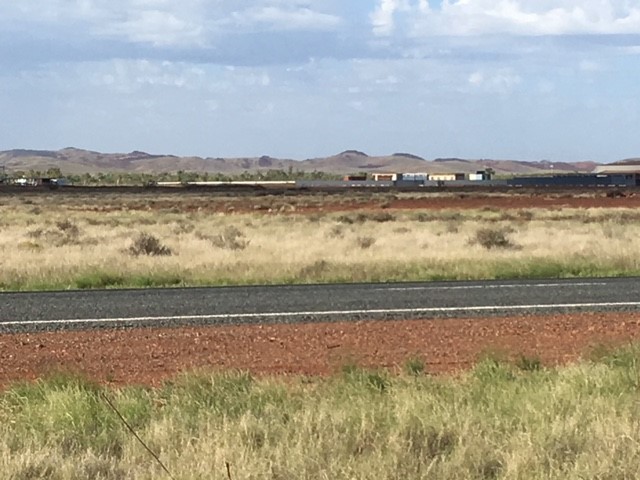 Next town half way along is Whim Creek. Not a town but a tavern off the road and I missed it. But I did not miss the country around it.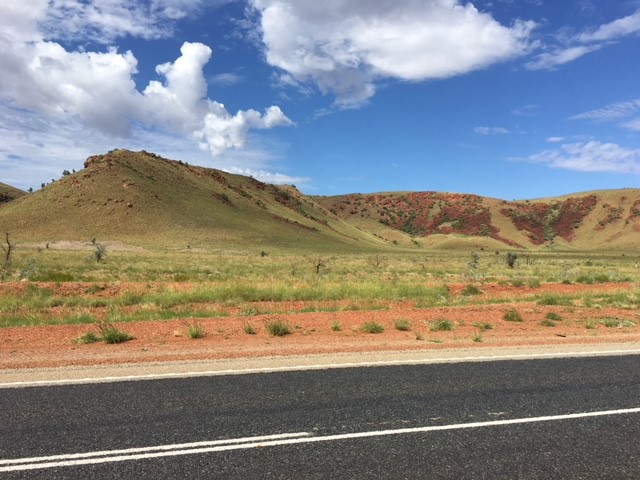 10:30am: Arrive at Hedland SHS.
Principal off sick but a wonderful friendly welcome from everyone.
Meet Dirk and Charlie along with Jayne and Gerhardus the Mentors.
Everyone is going well. It's all overwhelming but the support is wonderful, as is the optimism and determination.
6:10pm: My plane leaves for Perth then. Will head to Airport early for some food and personal time.