Teach To Lead is a two-year program that equips teachers with the skills to successfully navigate the challenging transition from classroom teacher to school leader. With targeted workshops, the community of a peer cohort, and the personal support of a coach, Fellows in the program develop leadership and management skills that drive student achievement.
Over the course of the program, each participant designs and implements a project with the aim of raising student achievement. Known as the Impact Initiative, this project puts the skills and concepts built on during the program into practice.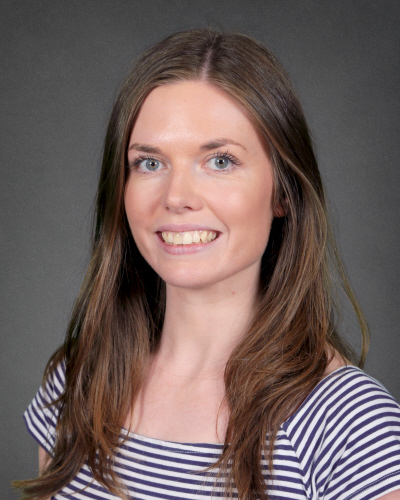 Stephanie Pearce is Head of Literacy, Head of Languages at Dromana College, and a Cohort 2016 Teach To Lead Alumna. As part of her Impact Initiative, she aimed to improve engagement and retention in language electives. Retention in Japanese and Indonesian classes had been fluctuating for the last ten years, and Languages as a domain at the school was in jeopardy due to consistently low enrollment numbers past Year 8.
"The first phase of this project was to determine reasons why retention was low in Languages so that we could effectively plan our improvement strategy," Stephanie explains. The Languages team of teachers surveyed Year 9 students in Indonesian and Japanese classes and learned that 25% of students were either unsure or did not plan to continue studying a language.
To learn why such a large portion of students were not planning on continuing to study a language, the team took a closer look into the survey data. From their analysis, the team ascertained that learner confidence was low, needs were not being met by the classroom teacher, and activities focused on independent language learning, limiting cultural knowledge/group work.
So to improve retention, the language team decided to focus on three things:
Building learner confidence, by leading workshops on evidence-based feedback strategies that lead to growth in learning confidence;
Building teacher capacity, by providing opportunities for classroom observations and team teaching; and
Improving engagement with languages, by creating a strong cultural curriculum, offering lunchtime clubs and "immersion nights" which involved student-catered pop-up Indonesian and Japanese restaurants at the college.
Under these strategies, retention of Year 8 students into Year 9 for Japanese has improved on average from 25% to 33%, and from 32% to 47% for Indonesian since 2015. "This means that in a cohort of 280 Year 8 students, 40% on average are choosing to study a second language compared to 29% in 2015," Stephanie explains.
Student surveys are also now showing improved learner confidence, and stronger desires to continue studying a language. One key piece of evidence for the success of the team's work is also the fact that participation rates on international study tours has improved from below 20 in 2015 to 35 in 2017.
"Building teacher capacity through effective professional learning was integral to our success," Stephanie says. "To see improvement, it was essential that we had a shared vision to ensure less variance between classrooms. It was important to challenge preconceptions."
The team's work of course isn't done. Retention numbers can continue to be strengthened. "Improving retention must extend beyond the role of core teachers to all teachers," Stephanie says. "We hope that with continued review and professional learning this will just be the beginning of a strong languages program at Dromana College."
Stephanie Pearce presented her Impact Initiative at Teach To Lead's Cohort 2016 Expo in November 2017.