In Australia, children from the lowest income households are on average three years behind in school. Teach For Australia is an innovative non-profit organisation and part of a global movement dedicated to developing leadership in classrooms and communities to ensure all children achieve their potential.
We recruit Australia's future leaders and inspire, connect and empower them to a lifetime of action – activated by the classroom. Today, applications open to become part of the Leadership Development Program's Cohort 2019.
The Leadership Development Program offers a combined postgraduate education and employment opportunity like no other.
Teach For Australia's  vision to achieve educational equity begins inside the classroom. Through the Leadership Development Program, Associates develop the skills and experience to enable them to lead effectively, with the opportunity to make a tangible positive impact on students, schools and communities—every single day.
The first component of the program is the Initial Intensive, which commences in the October before Associates' first year of teaching. The thirteen-week Initial Intensive is designed to prepare participants for their first two years of teaching, during which 25 per cent of a Master's Degree is achieved.
Over the following two years, Associates:
teach at a school serving a low socioeconomic community, with full salary and benefits;
earn a Master of Teaching (Secondary)(Professional Practice) through the Australian Catholic University (ACU) on an assisted scholarship;
participate in targeted professional development that is tailored to experience and context; and
receive one-on-one coaching and mentoring to accelerate personal, professional and academic growth.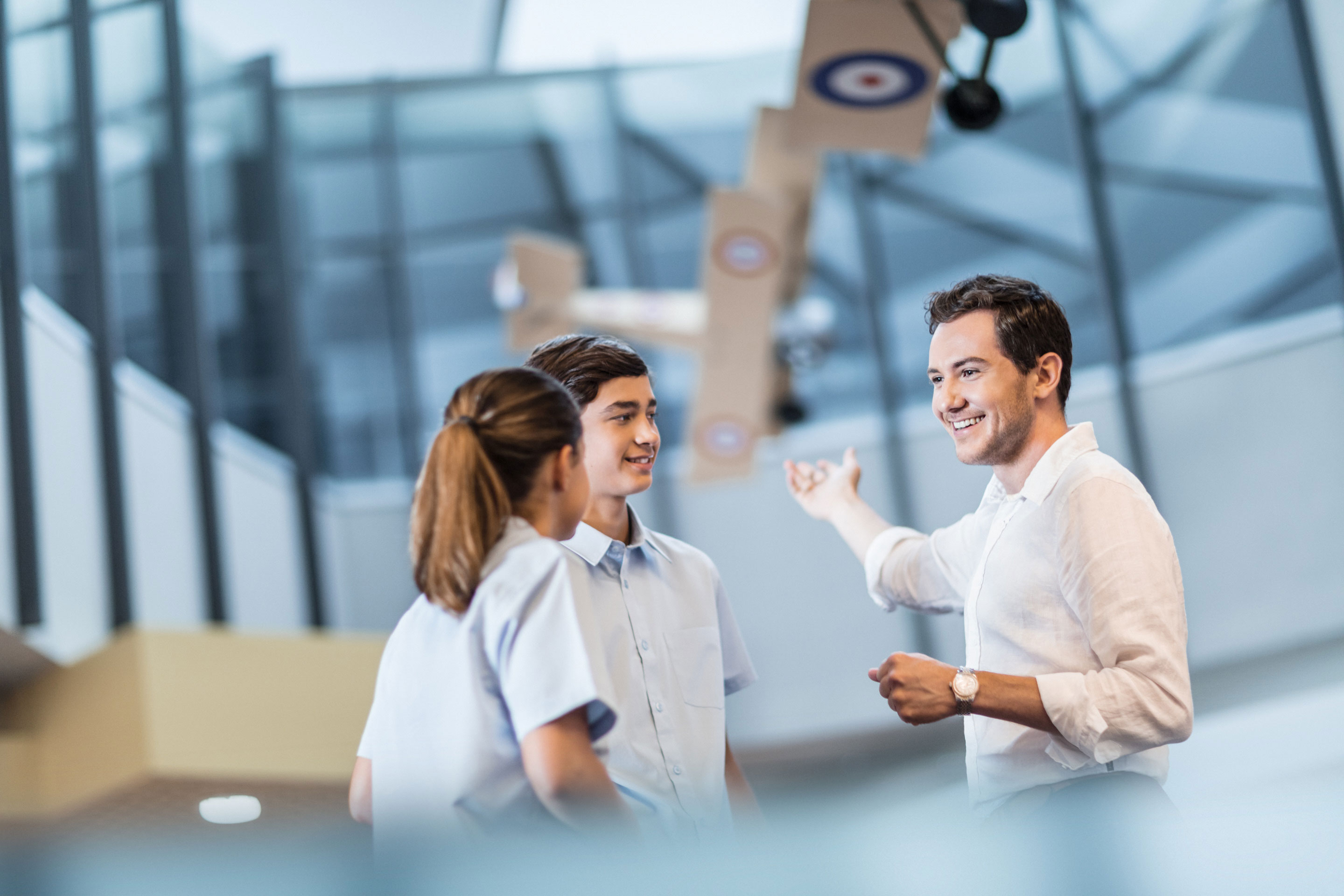 Teach For Australia provides comprehensive training and support to accelerate personal and professional development throughout the program.
With the help of dedicated coaching and mentoring throughout the program, Associates demonstrate the Australian Professional Standards for Teachers at the Graduate standard by the end of their first year in the program, and Proficient standard on completion of the two years.
The latest data (2015) shows 89 per cent of principals believe Associates have a greater or significantly greater impact on student achievement than other teachers, comparing each after two years in the classroom, while 11 per cent indicated the impact was about the same. Associates often progress into positions of leadership within schools very quickly, enabling a broadened capacity for impact.
At the end of the program, Associates may take the next step in a teaching career, striving towards having even more impact on students, school and community, and continuing to master the art and science of being a transformational teacher. Many Alumni also launch on exciting paths beyond the classroom, taking with them the invaluable skills and experience obtained through the Leadership Development Program.
We look for well-rounded and passionate individuals who have the qualities to create change, inside the classroom and beyond.
Teach For Australia Associates don't start out as teachers – they come from all academic disciplines and a variety of backgrounds. Associates teach in subject areas directly related to previous studies, regardless of if they have just graduated or are more than ten years out, and in accordance with the subject requirements of placement schools.
The Leadership Development Program pushes participants' boundaries and tests resilience, problem solving and organisational and planning ability like no other. Throughout the selection process, candidates are rigorously assessed against eight competencies, based on evidence of effectiveness in the classroom.
Teach For Australia recognises that these competencies can be developed through a range of experiences and all applications are looked at holistically. We harness different perspectives, experiences and talents in order to continually learn and best serve our culturally diverse school communities.
Your time starts now.
In nine years, we have placed over 670 Associates in over 150 schools across the Australian Capital Territory, the Northern Territory, Tasmania, Victoria and Western Australia – impacting the lives of over 130,000 students to date.
If you're interested in becoming part of a passionate network of leaders and changemakers – apply now.
You can find out more about the Leadership Development Program here.