The Thomastown Secondary College Science department is set to benefit from over $20,000 of funding thanks to the Schools Plus Smart Giving program.
---
The Smart Giving program – which delivers funding for a significant project to improve student outcomes – connects schools across Australia with individuals, businesses and foundations who are passionate about education.
Thomastown became the beneficiary of the grant thanks to the collaboration between Schools Plus and Salesforce.
Teach For Australia identified five current Associates of the program who were teaching Science, Technology, Engineering or Maths (STEM) subjects, and who were looking for finance to help support projects within their school.
All five Associates were encouraged to apply for the grant however, it was Thomastown science teacher, Shefali Sharma, whose application was successful.
We recently caught up with Shefali and asked her about her initiative.
"It was actually my Teach For Australia Teaching and Leadership Adviser who got in touch with me and explained the initiative," Shefali explained.
"He knew that I had taken over 'astronomy night' at the school, and that I wanted to further expand the program so he asked if he could put my name forward for the grant."
Thomastown's astronomy nights are held in conjunction with the University of Melbourne's Telescopes in Schools Program.
The Telescopes in Schools Program is an outreach initiative by the Astrophysics Group at The University of Melbourne that places research grade telescopes into secondary schools around Melbourne.
"Five times a year we organise a night where interested students are able to come in and observe some of the planets and stars in the night sky through one of Melbourne Uni's telescopes," Shefali said.
Students from across a variety of year levels at the school are intrigued by what astronomy night has to offer.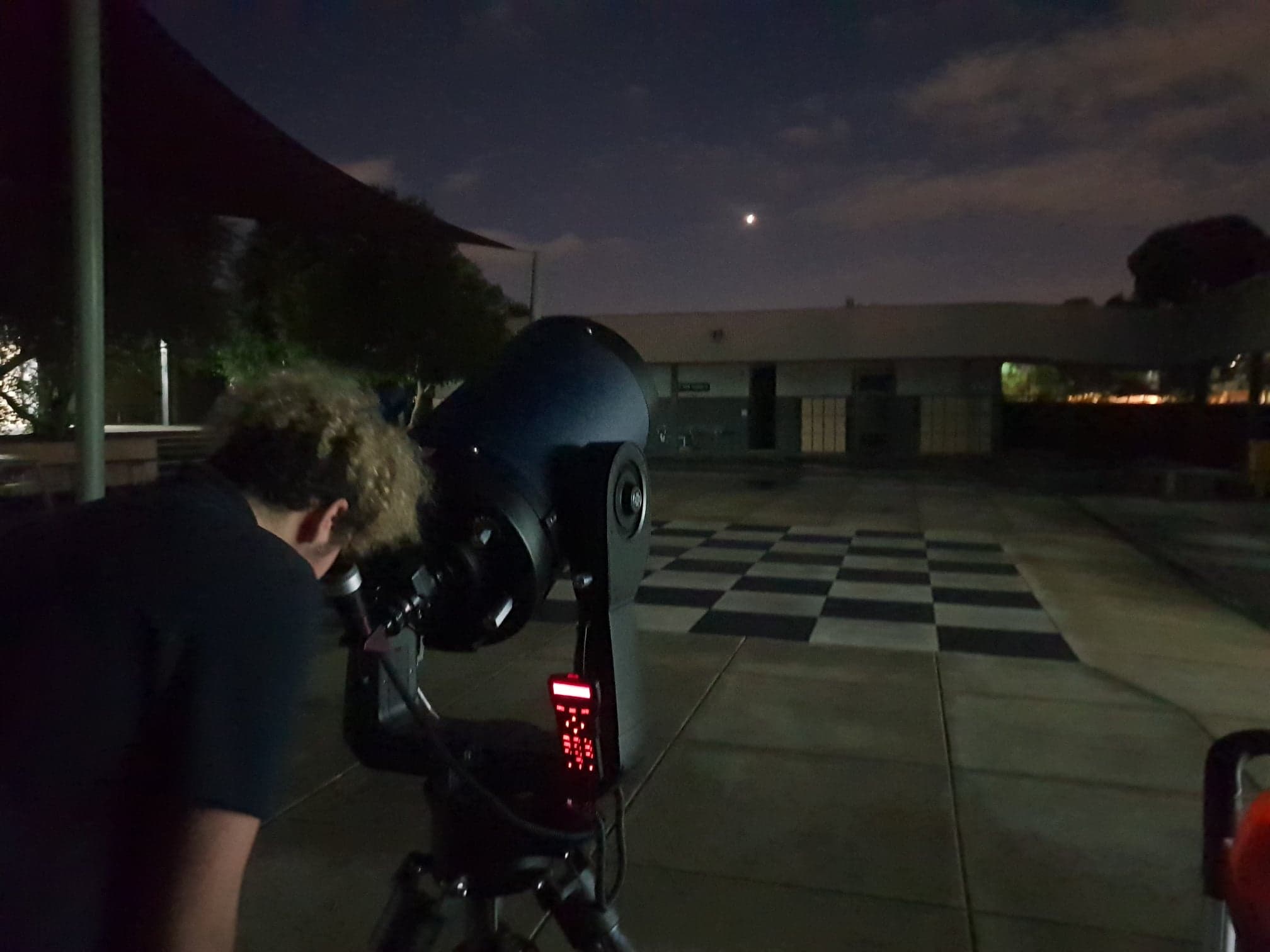 "I came to astronomy night thinking it was going to be okay. But when it came to us looking at the planets, I was blown away," said one year nine student.
"Astronomy night is something you definitely don't want to miss because in school you should take advantage of these opportunities and not miss activities like this," he added.
A year 10 student also enjoyed the most recent astronomy night.
"It was exciting to watch the moon rise above the clouds and everyone got a great view of its rivers (once created by flowing lava) and craters. I personally enjoyed this night and I'm looking forward to the next one," she said.
However, at this point in time, that is purely what astronomy night is, a chance for students to star-gaze through state of the art telescopes. However, Shefali had a vision to not only expand the program, but to also be able to teach to the curriculum.
"We are trying to introduce a lot of great STEAM initiatives alongside astronomy night but nobody knows enough to take the lead or share or teach the rest of us," Shefali said.
"What I'd like to do with the funding is to turn astronomy night into a program where we can actually teach the students about what they are looking at. We'd also love to be able to run some other activities and practical lessons for those cloudy nights where we can't see the sky."
Whilst the initiative initially focused on the astronomy night, funding provided by Salesforce will also be used to strengthen and expand Thomastown's limited STEAM curriculum; and to develop a STEAM club to allow students across all year levels to acquire new knowledge and skills, to become better equipped for the 21st century workforce.
Thomastown will receive $23,333 in funding, an invitation to the Collaboration Forum (with all schools supported by Salesforce)  and two coaching sessions with a Schools Plus leadership coach, to support them with design, implementation and evaluation.
"We are all really motivated in the science department and we're really passionate about making sure we have the best program in-tact, we all work really well together but there is still a lot of scope to strengthen that science focus."
"We are really excited to see where this funding can lead us to, we already have big plans for a STEAM club next year however we will continue to focus on the astronomy night for now," Shefali added.
Teach for Australia will continue to promote the projects run by its Associates to Schools Plus, for potential matching with funders.
More information on the Schools Plus program can be found here.