Teach For Australia Alumnus Stanley Wang (C2012) attended Teach For All's Global Teaching Summit in London earlier this year. In this blog post, Stanley talks about his experiences at the summit.
---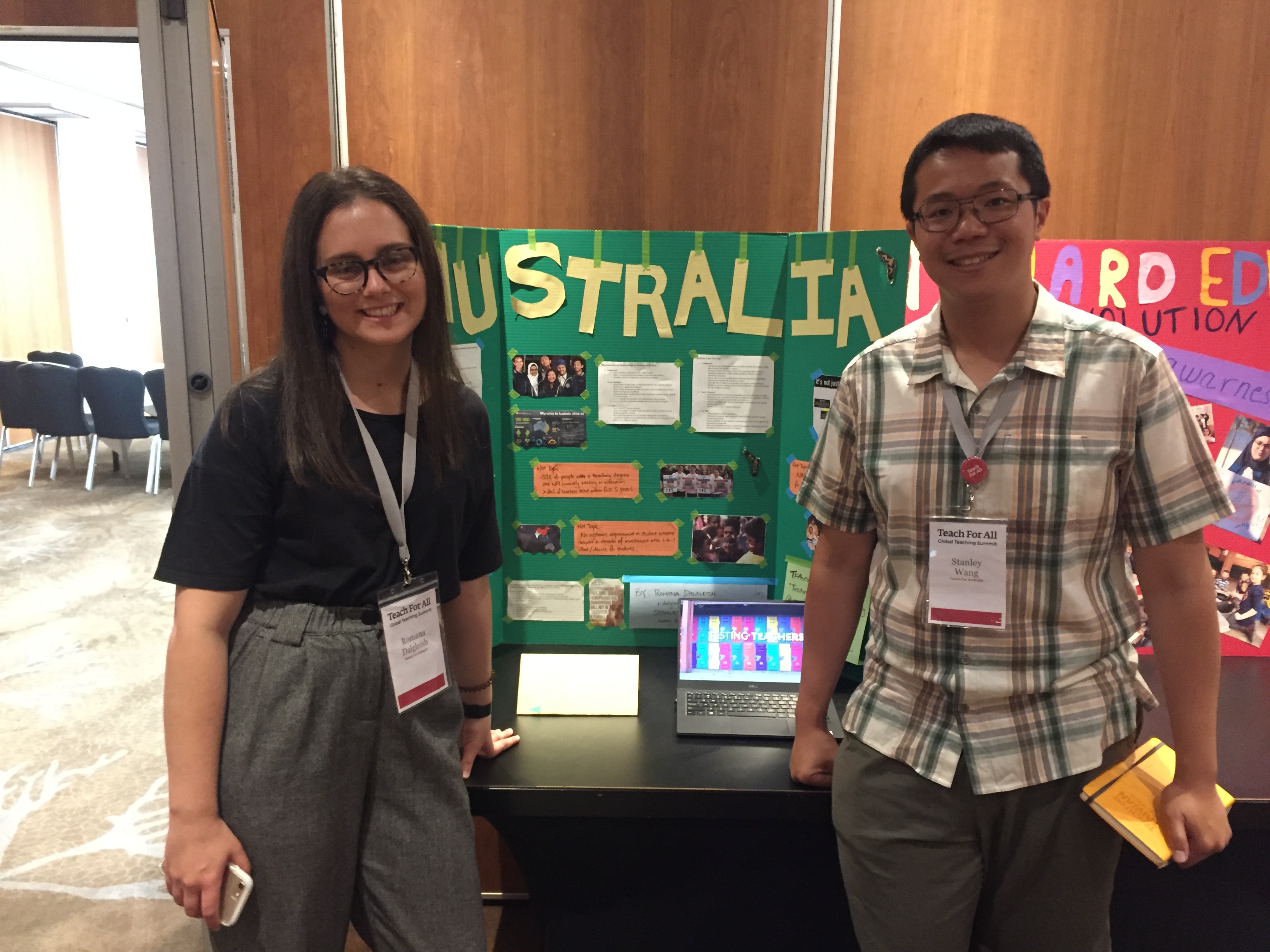 In early May, Romana and I attended the 2018 Teach For All Global Teaching Summit in London as Alumni representatives from Teach For Australia. This four-day conference targeted Alumni who are still in the classroom or work in a classroom-based coaching capacity for one of the network partners.
The event gathered Alumni and current Associates from more than 20 network partners. For four days, we attended various sessions themed around the concept of "Reimagining Education" and the foci of "Agency" and "Awareness" as defined by the Teach For All's "PADA Framework of Student Outcomes."
According to Teach For All, the PADA Framework has been designed to prompt teachers and network partners to make more intentional and vision-aligned choices when thinking about how to lift and maintain student growth. Here, "agency" is defined as "taking charge of one's learning and being a part of collective action towards an aligned vision," while "awareness" is defined as "understanding of the social, political and cultural context in which students learn and grow, and a critical perspective on majority narratives that reinforce self-doubt."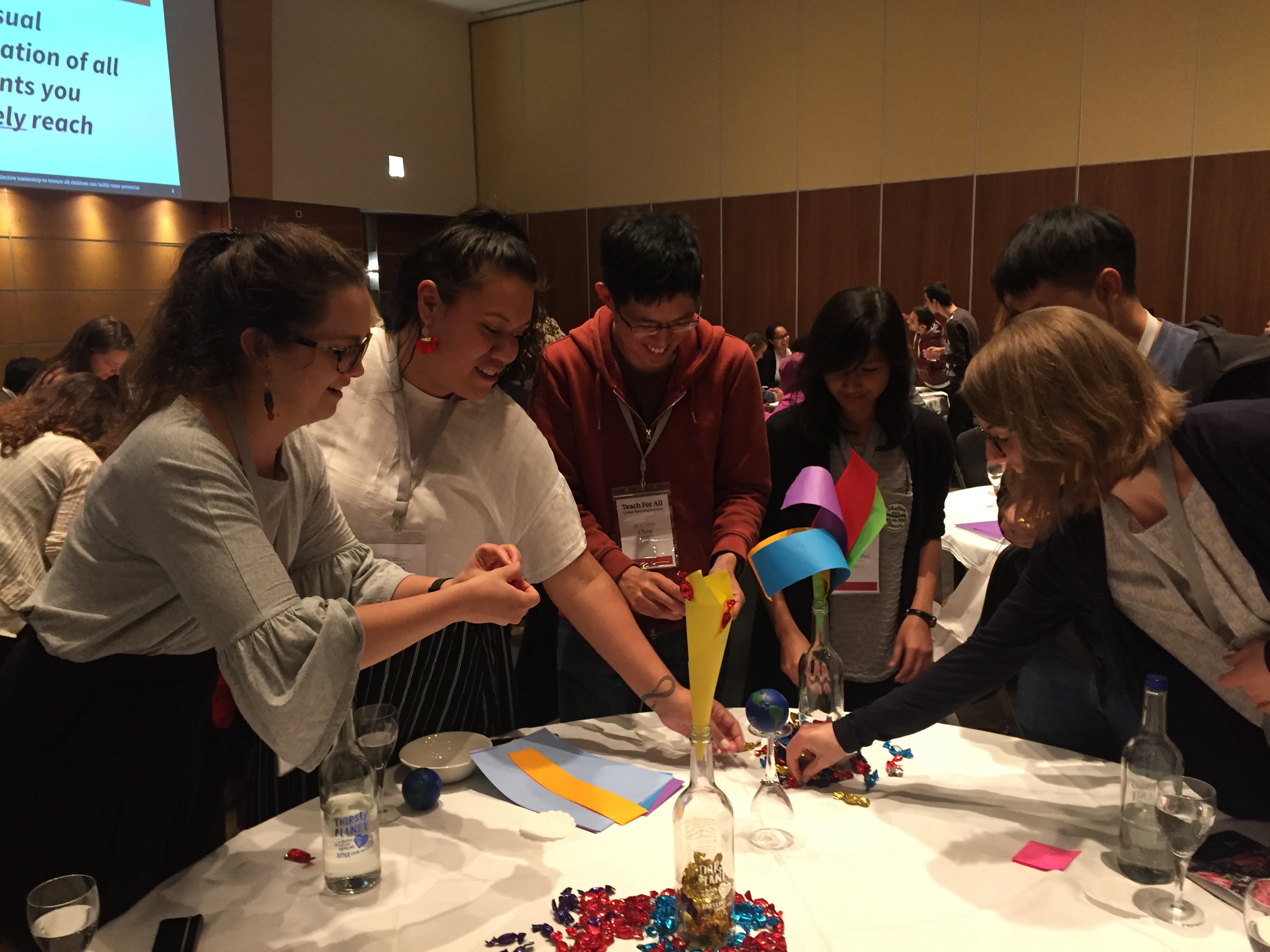 Before arriving in London, Teach For All engaged us in a month's worth of preparation work on the new Global Learning Lab platform, where there were weekly self-guided learning modules, as well as one final meeting on Zoom where fellow delegates were able to familiarise themselves with each other. While the timing of the preparation work was not ideal for both Northern and Southern Hemisphere schools, I think retrospectively, people really appreciated and benefited from the online learning opportunities. I couldn't have ever imagined that people would have been so comfortable in engaging at the depth we did within four days, and think that all of the pre-conference work really brought us together as a global community, and a huge "international family."
During the four days, we learnt about the work of the Teach For All Student Representative Council, participated in workshops run by Design For Change and other network partners, went on an excursion to London, presented our own contexts via a poster session, and visited a suburban London school that helped to put all the discussions in context.
For me, perhaps the most rewarding part of the experience was the networking opportunities that have not only sparked much inspiration for the work I am doing now, but also afforded me a platform to have engaging conversations with people who are unified in one global vision despite our vast ranging contexts. Through these connections, I now have a deeper understanding of the educational challenges and trends in many more countries, as well as the importance of historical, political and economic contexts in defining the roles of Alumni in this collective journey towards promoting greater educational equity.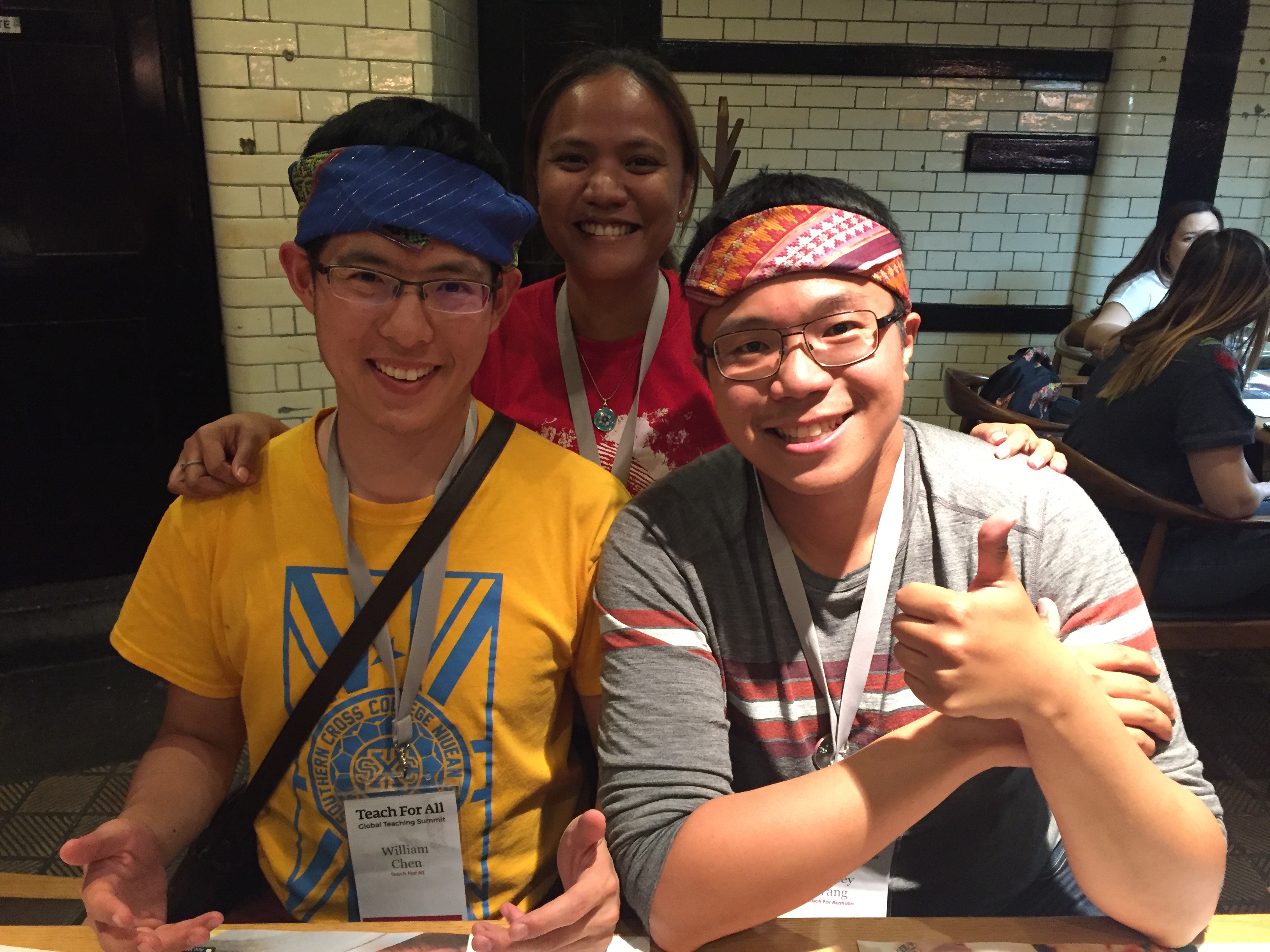 I have since followed up on the opportunities that have arisen out of the conference, and visited nearly 10 network partners, witnessing some amazing examples of how Alumni are able to stay connected and continue working towards the greater mission.
I have never left a partner program or school visit not feeling super refreshed and reinvigorated, and I thank Teach For Australia for this opportunity as I prepare for my new role with Teach For Taiwan over the next 12 months.