Alumni Justin Wong and Jack Greig, both from Cohort 2016, are part of a team of 14 Alumni running to raise awareness of teacher wellbeing while raising funds for Teach For Australia.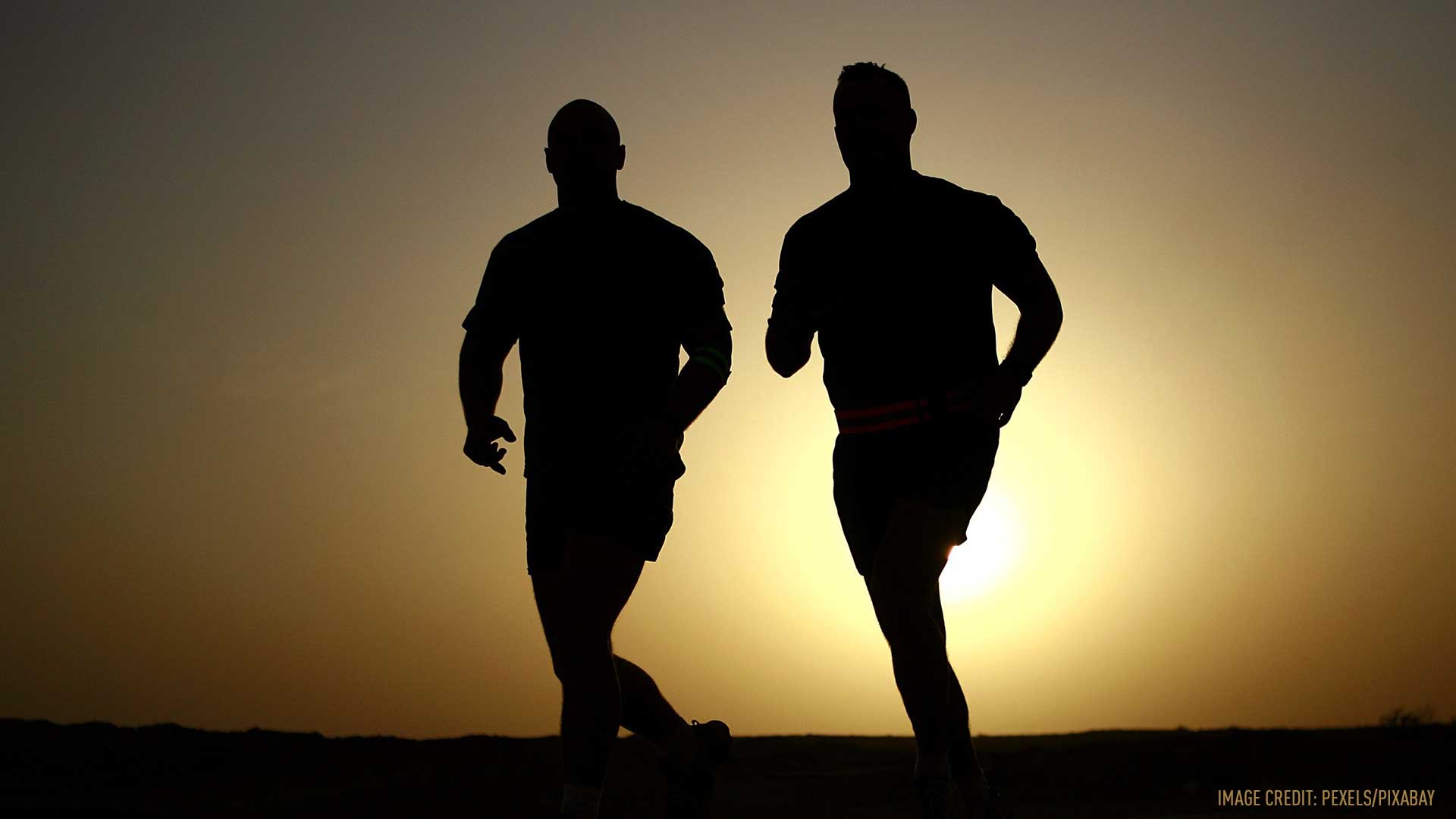 Pandemics, Uncertainty, Stress and Teaching
We came together as a small group of Victorian-based Teach For Australia Alumni committed to running the 2020 Melbourne Marathon at a range of distances. However, the COVID-19 pandemic and associated restrictions impacted our ability to train together and ultimately led to the cancellation of the marathon.
Rather than lose momentum, we embraced uncertainty, recruited more Alumni from around Australia to our team of runners and have committed to a virtual running event on October 4th. Raising awareness of teacher wellbeing remains our focus, and participants will share their insights on running and teaching through our website and our Facebook Group and of course we'd love to receive your financial support or your support to share our story via your social media channels.
In our working lives, the uncertainty and unpredictability of these COVID-19 times is causing high levels of stress for teachers and students alike. In particular, during our second lockdown in Victoria teachers have shared stories of remote learning. Stories of the fatigue experienced from being glued to their computer screens. Stories of the vast energetic resources required to rapidly adapt to constantly changing circumstances. And stories too of the extra impact of supporting students and families in these challenging times.
It is therefore vital schools prioritise wellbeing for everyone at this time.
Physical movement activities and stress release

When we decided to run together the focus was on exploring and sharing the benefits of physical activity. That's because physical movement activities support the healthy release of stress and can meet a variety of physical and emotional needs.
'In my role with Berry Street I'm lucky to work with many teachers around the country. I consistently receive feedback on how valuable physical movement activities are in supporting students to move from high stress or anxiety states to a feeling of calm in their bodies. Teachers say it helps them too and I certainly also feel the impacts on my wellbeing, mood and performance. With significant hours of webinars and screen time at the moment, it is a non-negotiable for me to go for a run or walk in nature each day to refresh and renew.'

Jack Greig
Research has linked physical movement activities with improved self-regulation, mental health and even life longevity. The benefits of consistent physical movement and exercise can therefore support better preparedness for teaching, especially during remote learning, and calmer interactions with students.
'One of my responsibilities as a specialist primary school teacher is to call students and families during remote learning. All the families mention a form of physical exercise as part of their daily routine, be it running, walking and cycling. Parents comment how physical activity improves the mood of their child quite drastically, so they are ready to learn more effectively through the afternoon. It also helps families create a holistic definition of wellbeing during this pandemic, and they often comment back to me that 'there is more to life than just work'.

Justin Wong
There are of course many reasons why running is good for wellbeing. Chief among them are that:
Running floods the body with endorphins and oxygen which support both positive emotions and healthy functioning.
Running is a way into mindfulness, focusing the mind in the present activity while limiting rumination.
Creating a consistent routine, linked to goals for physical exercises like running, is said to have positive effects on efficacy and purpose, e.g. building intrinsic motivation and self-confidence.
Consistency, accountability and support
Consistency is vital and yet it seems to be most challenging to sustain in these unpredictable times. Community can help keep us accountable and is also one of our most fundamental needs.
Sometimes the best solution really is just to put one foot in front of the other and keep going. That's why we have put together our virtual community of teachers to run together while being apart, to support each other's wellbeing and to raise funds in the process.
We aim to raise $10,000 to help place teachers in classrooms in remote schools where students are experiencing significant educational inequity. You can join us and/or support us with a donation by visiting our website.