As part of the Leadership Development Program, Teach For Australia Partner Schools commit to providing each Associate with a School Mentor as on-the-ground contextual support, complementing their Teaching and Leadership Adviser and ACU Academic Mentor.
The School Mentor is an important part of ensuring the development and effectiveness of Associates, offering significant support as they integrate into their new school environment. Selected by school principals, School Mentors observe Associate teaching, provide reflective feedback and collaborate with the Associate's broader support network.
Throughout the two-year Leadership Development Program, School Mentors benefit from a training program to ensure that effective mentoring practices are developed.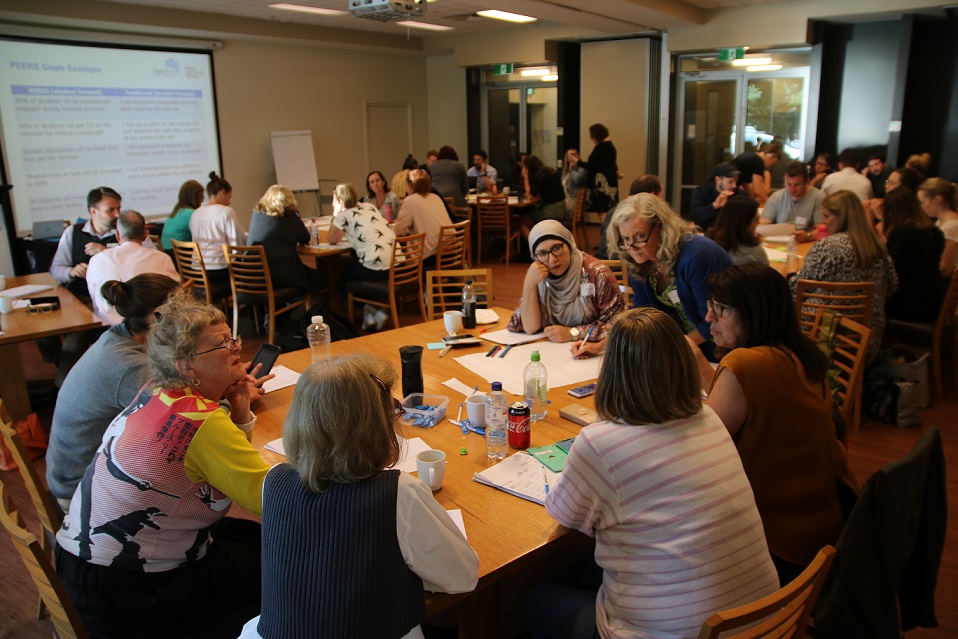 Heathmont College School Mentor, Halley Metcalfe attended the training and was thrilled with the learnings that she came away with.
"The college principal initially suggested the idea that I become the School Mentor and I felt that it would be a good opportunity, to not only develop my own skills, but also help the new Associates as they stepped into classrooms for the very first time," Halley said.
"The training has been great – it has given me a clearer idea of the purpose of the School Mentor and we have learnt valuable techniques and skills that we can take back with us and implement with our Associates in order to better develop their skills."
Mentoring helps to nurture early career teachers in the beginning stages of their professional growth. Research has consistently found that new teachers experience a range of benefits from quality mentoring relationships, including emotional support, increased confidence, improved self-reflection, problem-solving capabilities and the development of classroom management practices and norms.
These benefits provide a strong foundation for mentees to begin growing as teachers and to become increasingly effective in the classroom. The relationship is mutually beneficial, with mentors also reporting benefits to their own development and learning.
The Mentor Development Program is run thanks to the support of the William Buckland Foundation.
More information on the Mentor Development Program can be found here.