At the culminating event of the program, two cohorts gathered to share learnings from Teach To Lead. "We have to change the game," said Cameron Thomson (Cohort 2019). "We can't just talk about learning outcomes. We have to talk about life outcomes. How is what you're doing now going to change a person's life?"
On Monday, 46 school leaders graduated the Teach To Lead program. This year, Teach To Lead changed format from a two-year to a one-year program – and so two cohorts came together to share their impact to date and celebrate their achievement at the culminating event, the Teach To Lead Expo.
Hosted by Teach For Australia partner BCG, Cohorts 2018 and 2019 came together in Melbourne. The Expo day was split into two parts: Fellows first presented their Impact Initiatives, that they have carried out over the last twelve to twenty-four months to each other in groups of eleven. The Impact Initiative, a key component of Teach To Lead, is a change project led by the Fellow within their school with the aim of raising student achievement. It puts the skills and concepts Fellows build throughout the program into practice, with measurable results. This presentation was a chance for Fellows to share results of their change projects with their peers.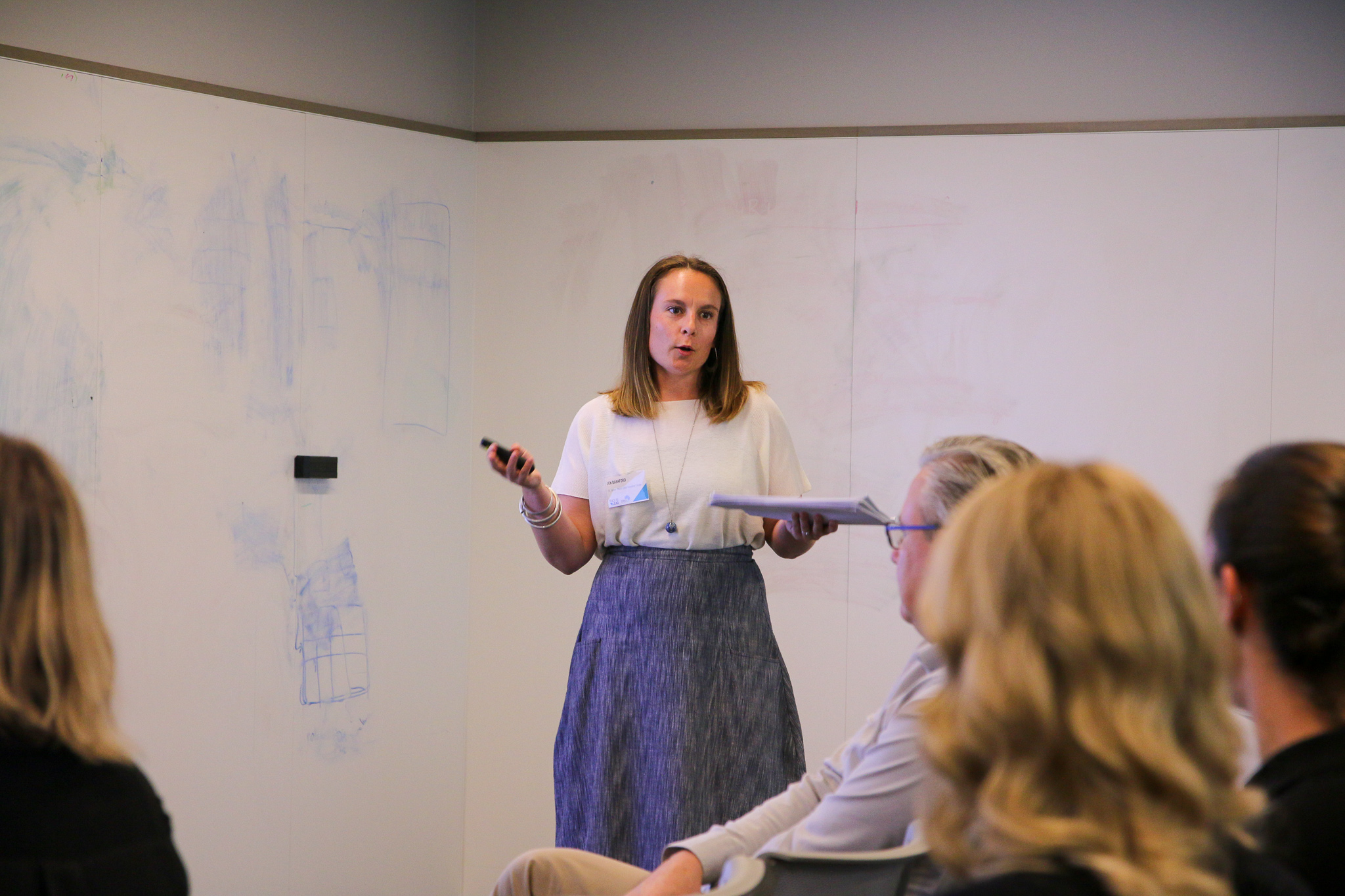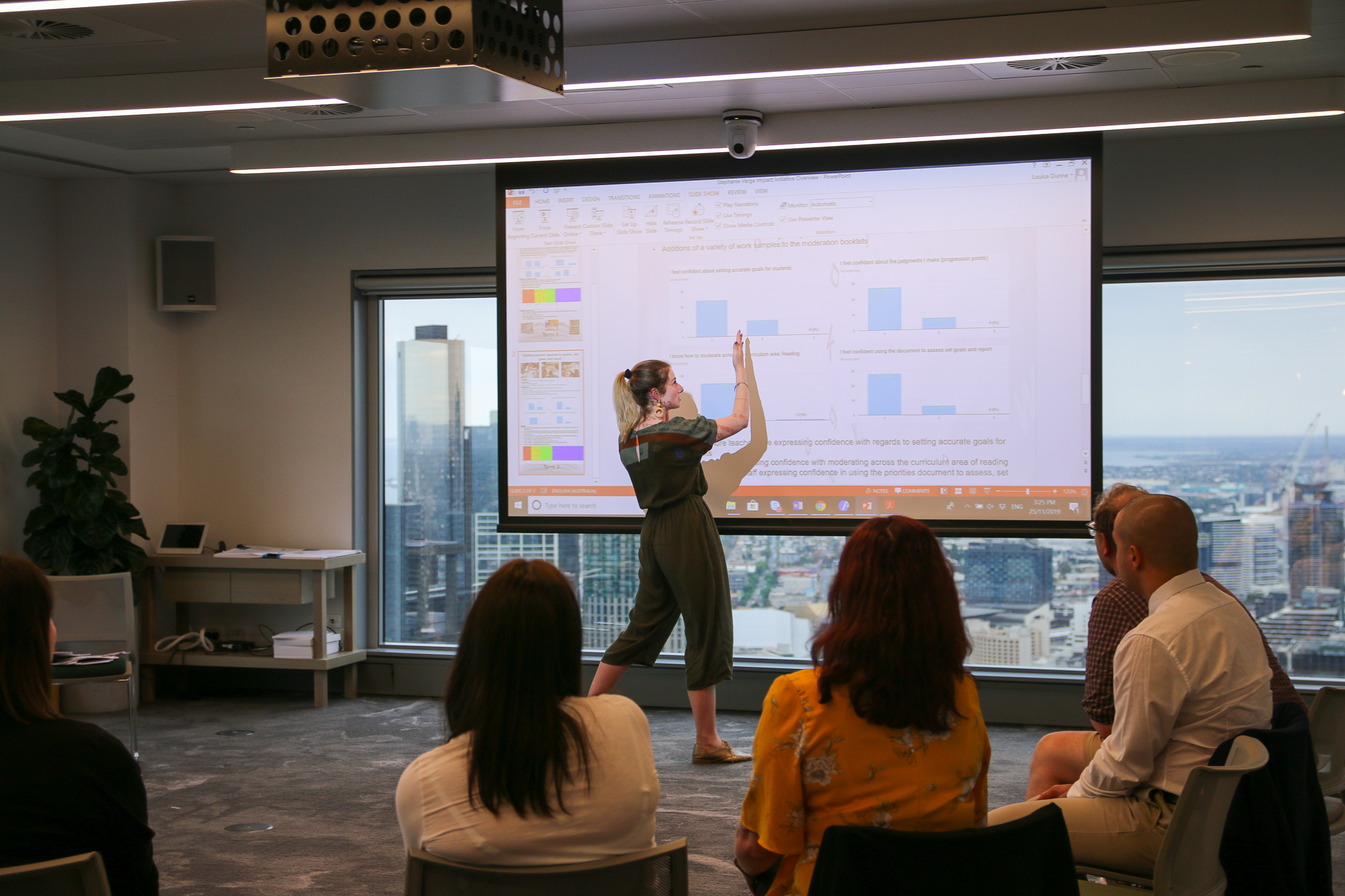 "It's been really good to see as a collective what people are working on, and get inspiration for your own school projects and where you want to go," said Cameron Thomson (Cohort 2019), Aboriginal Education Coordinator at Sarah Redfern High School in New South Wales. Josh Pearce (Cohort 2019), Lead Teacher – Head of House at Heathmont College in Victoria, was also inspired by hearing about others' Impact Initiatives: "It was interesting listening to the 2018 Fellows, and how they carried through the second year. As much as the program's finished for us, it's still going to continue as you try to refine what you've implemented already."
In the evening, during the second part of the Expo, guests were invited to join the Fellows for Poster Sessions: Impact Initiatives were on display, and attendees could meet the graduating Fellows and discuss their change projects.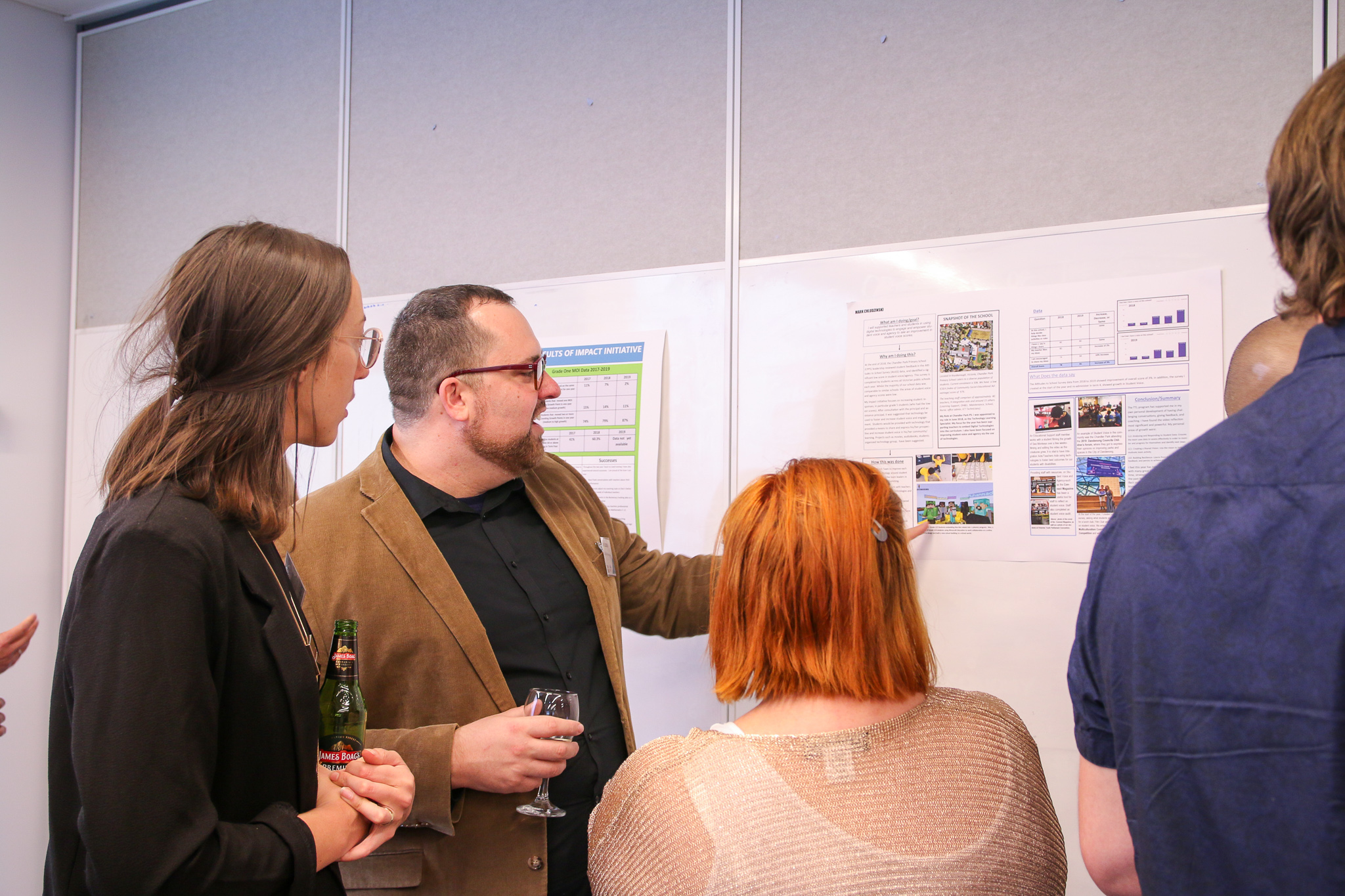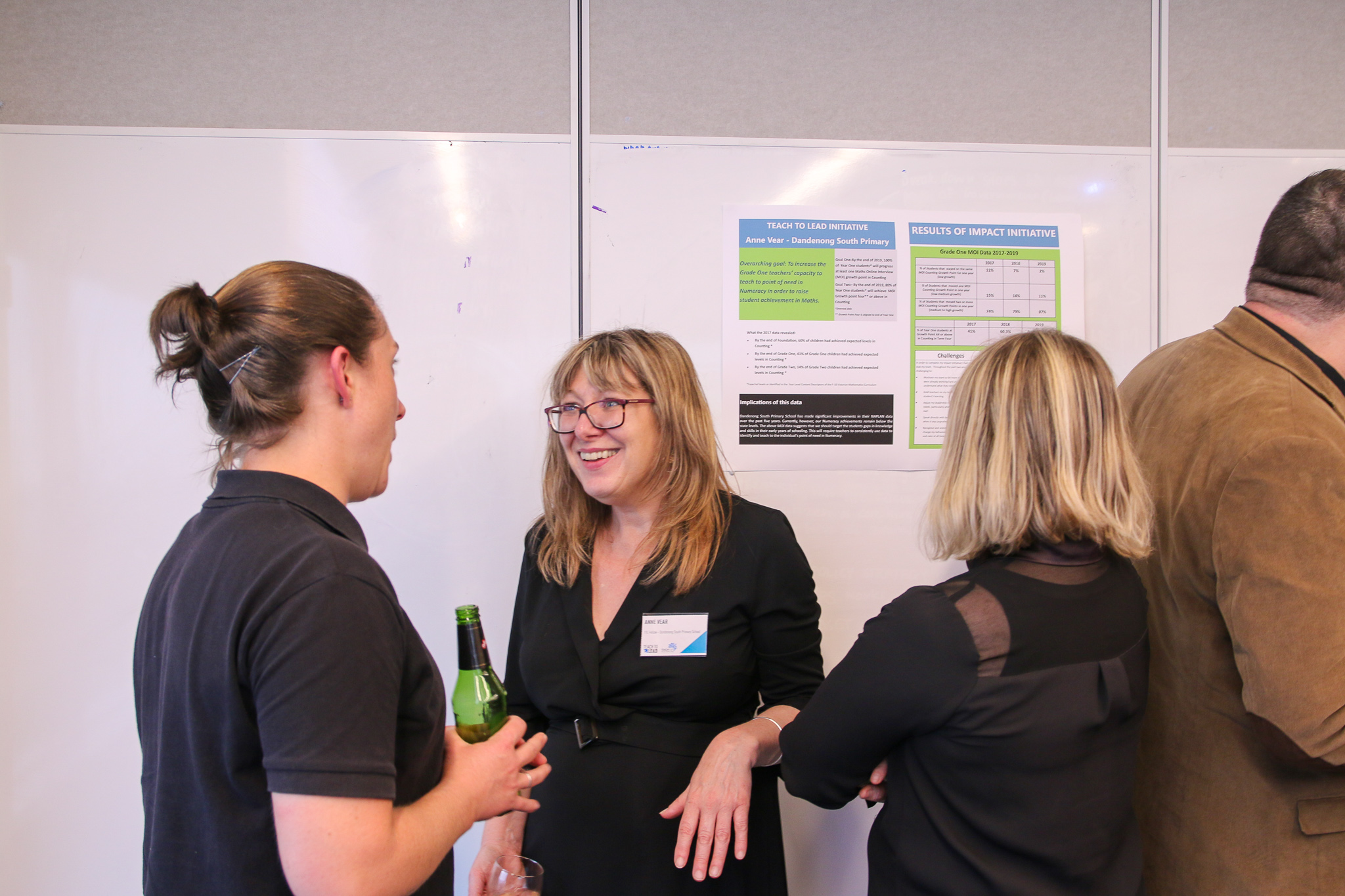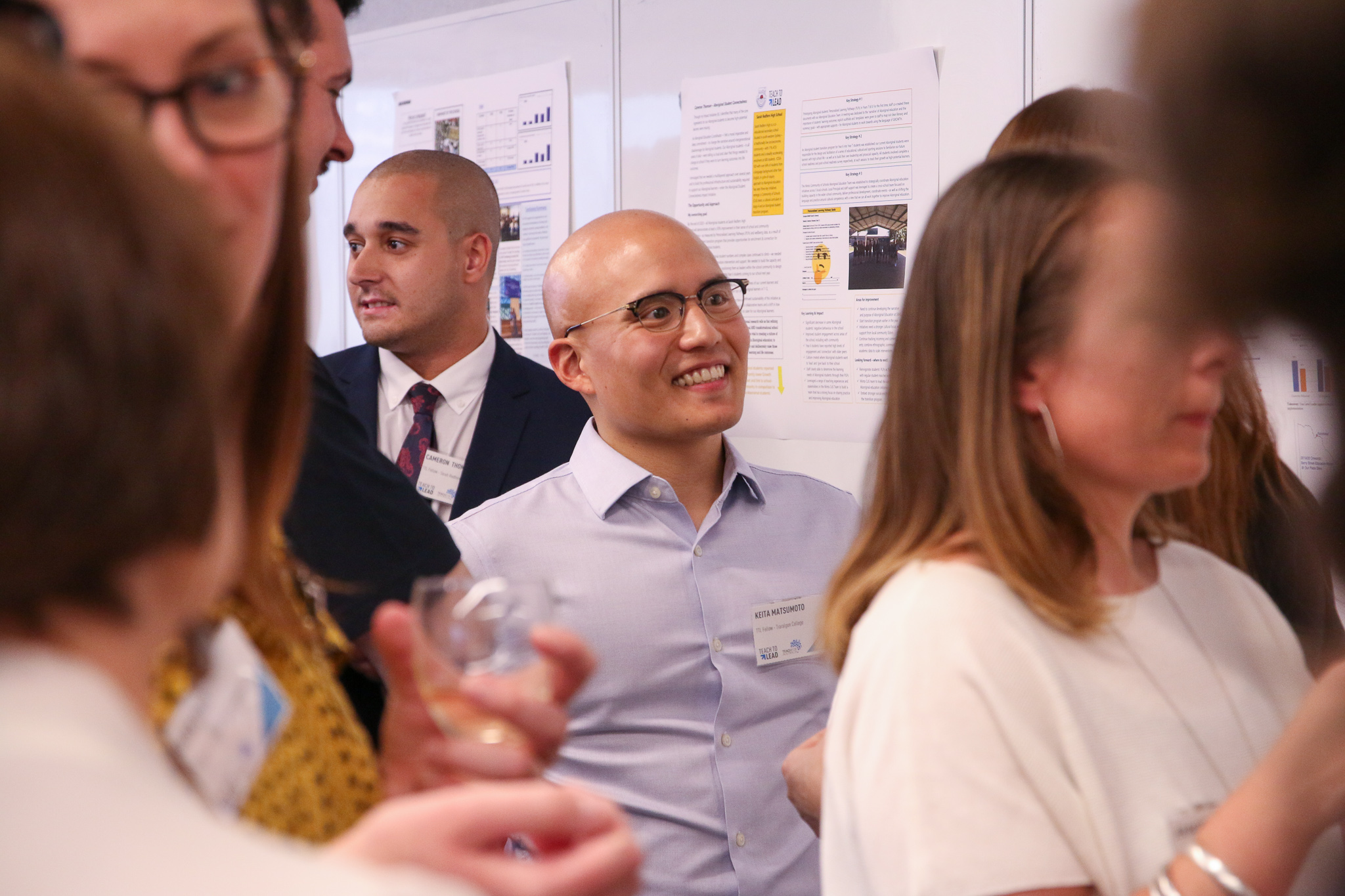 Sonia Loudon, a Cohort 2016 graduate, spoke in the evening, as did two graduating Fellows.
Sonia reflected on her leadership journey, and the support that teachers and students receive from their principal at Mill Park Secondary College in Victoria, Trish Horner. "Instead of pretending tough decisions don't exist, or there is some magical formula or framework that removes the difficulty, I think the best thing that we can do is to invest in school leader's capacity to make those hard decisions with and on behalf of their communities," Sonia said.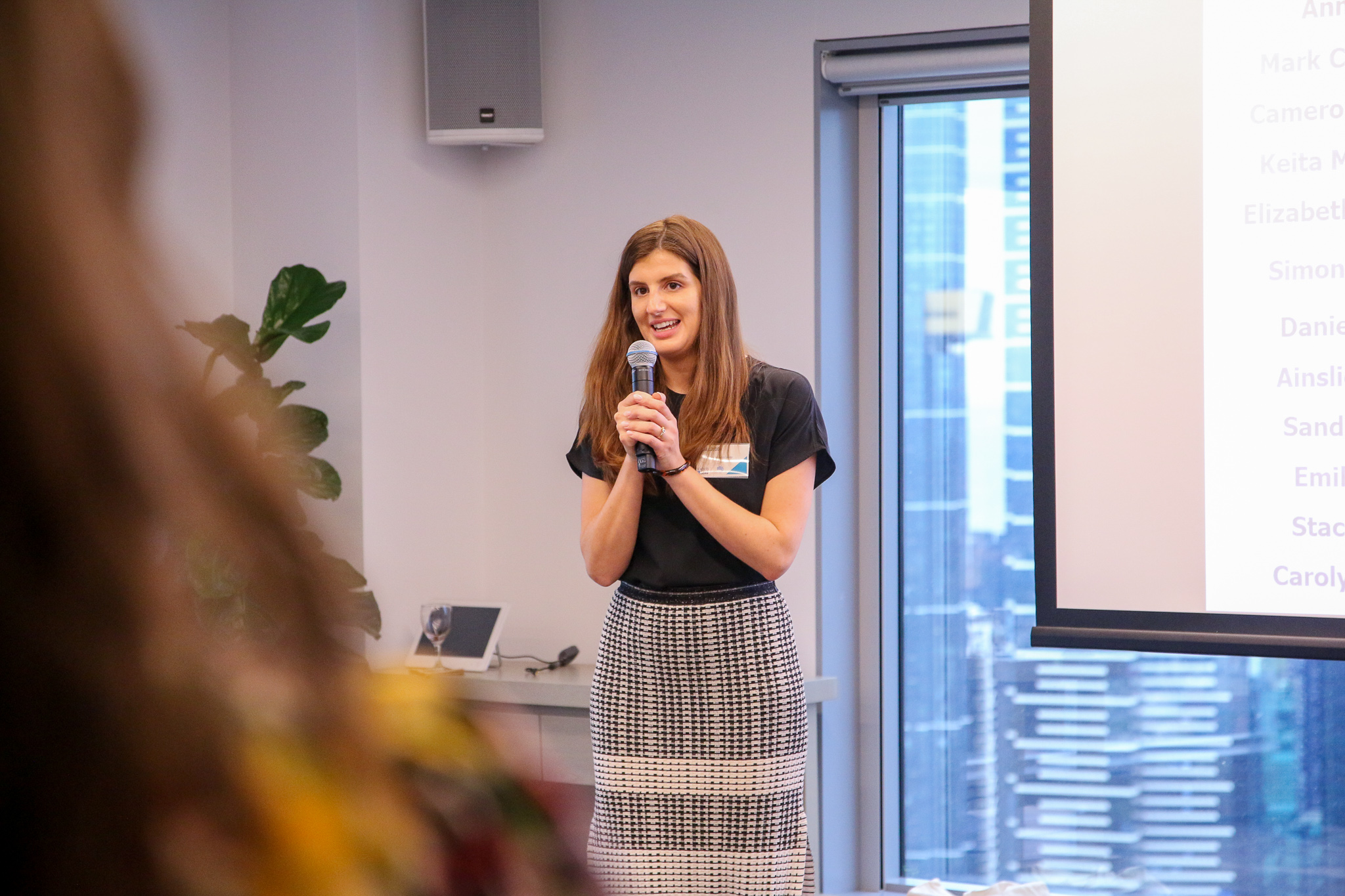 "Teach To Lead has absolutely provided that to me," Sonia said, "through the coaching, through the networks, through the great conversations, and through my coach John by pushing me that little bit harder on my Impact Initiative."
Emily Davie (Cohort 2018), Learning Specialist at Sale Primary School in Victoria, spoke on behalf of her graduating cohort. "In my case, as a classroom teacher I was impacting 25 students a year," she said. "In 2020, as a result of my Teach To Lead leadership growth and developing my skills in leadership, I will have the potential to impact 425 students in the next year, as I move out of the classroom and into a full-time leadership role, coaching and supporting staff across the whole school. I have no doubt that would not have been possible without Teach To Lead."
"Teach To Lead has been such a practical program, that's given me skills in coaching, having challenging conversations and maintaining both my personal and professional resilience – and I rely on those skills every single day," Emily said.
Cameron Thomson also spoke, reflecting on one central question
and encouraging the gathered group to explore it further with each other
throughout the evening: "What have you learnt about the art of teaching this year?"
For Cameron, he could enumerate several things he'd learnt throughout his year as a Teach To Lead Fellow. "We need to shift our language to one of growth," Cameron said. "We need to have very high expectations of our staff and our students. If we don't model that, then the system will not change. We cannot accept excuses from our team, from our colleagues, from our extended networks."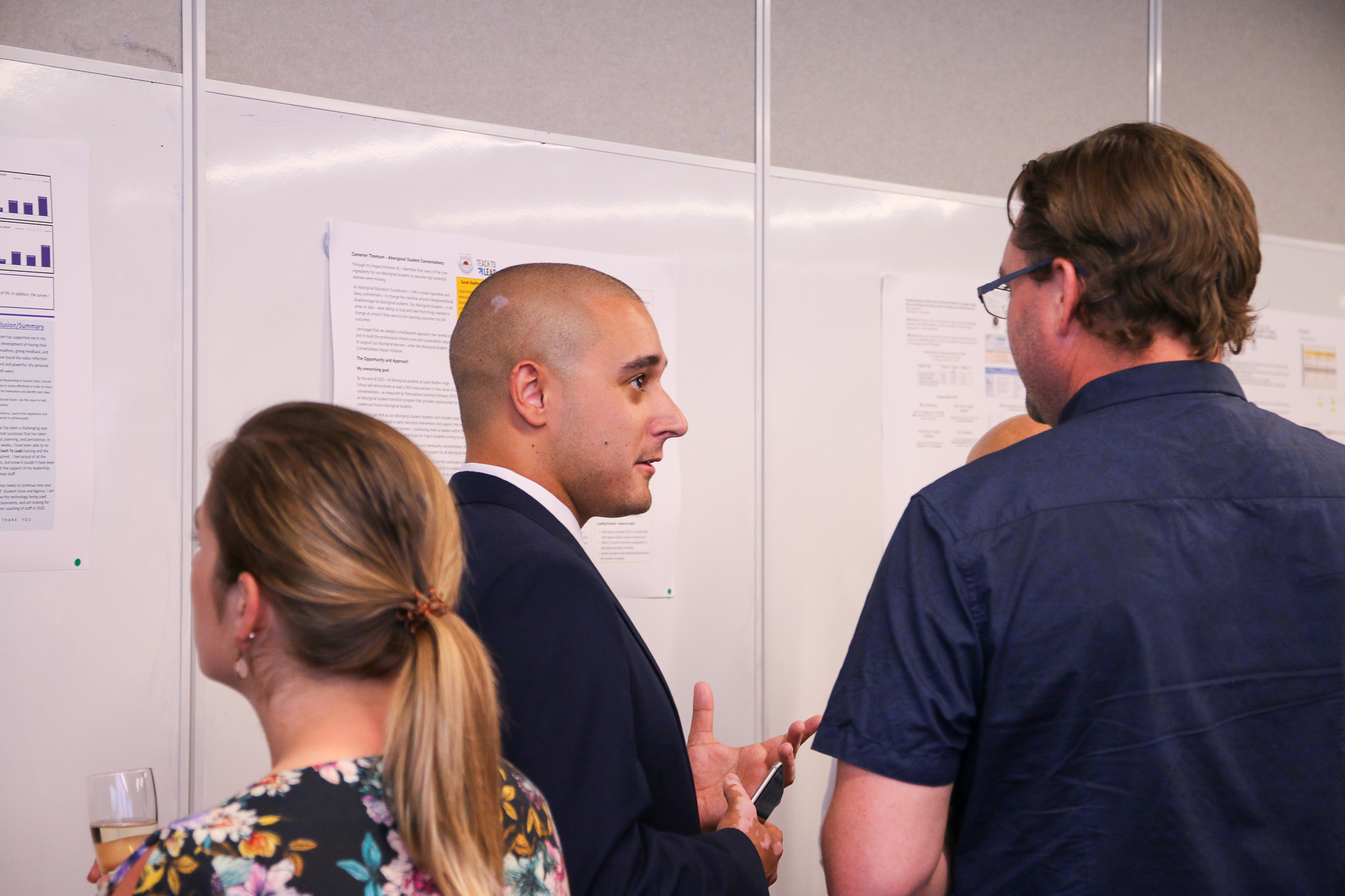 "One of the big things in my Impact Initiative was turning
accountability into responsibility. How do we make our colleagues see that they
don't just have to do this because it's accreditation time, because it's
professional development time – but because they actually care What does that
look like? And I don't have an answer for that yet, but hopefully I will soon."
He added, "One of the things I'd like to see is that we
empower our beginning teachers to be leaders. That we don't just talk about
beginning teachers in the context of people who struggle with behaviour
management. While that's definitely true for a lot of our beginning teachers,
we need to shift the language around that so that we can get these people
driving really good, positive, innovative change in our schools."
"We've got to be unapologetic about our mission," Cameron
concluded. "We have to change the game. We can't just talk about learning
outcomes. We have to talk about life outcomes. How is what you're doing now
going to change a person's life?"