A delegation of Teach For Australia Alumni, Associates and staff, including CEO Melodie Potts Rosevear recently visited Canberra (September 18-19) to attend the 'Philanthropy Meets Parliament' Summit hosted by Philanthropy Australia, and to hold a series of round tables and meetings with representatives from across the political spectrum.
Access to Parliament was facilitated through Julian Leeser
MP, Member for Berowra, who met the delegation for lunch Wednesday and attended
the bi-partisan round table in the afternoon.
"To get two hours of Julian's time during a sitting week was
amazing. He really went above and beyond, which is a testament to his support
of our program and I'd like to thank him for his efforts on our behalf," Ms
Potts Rosevear said.
In addition to Mr Leeser, the round table was attended by Minister for Education Dan Tehan and Shadow Minister for Education Tanya Plibesek, as well as Celia Hammond, Member for Curtin in WA, Shadow Assistant Minister for Education and Training Graham Perrett and Dr Andrew Leigh, Member for Fenner in the ACT as well as staff and representatives from other Members' offices.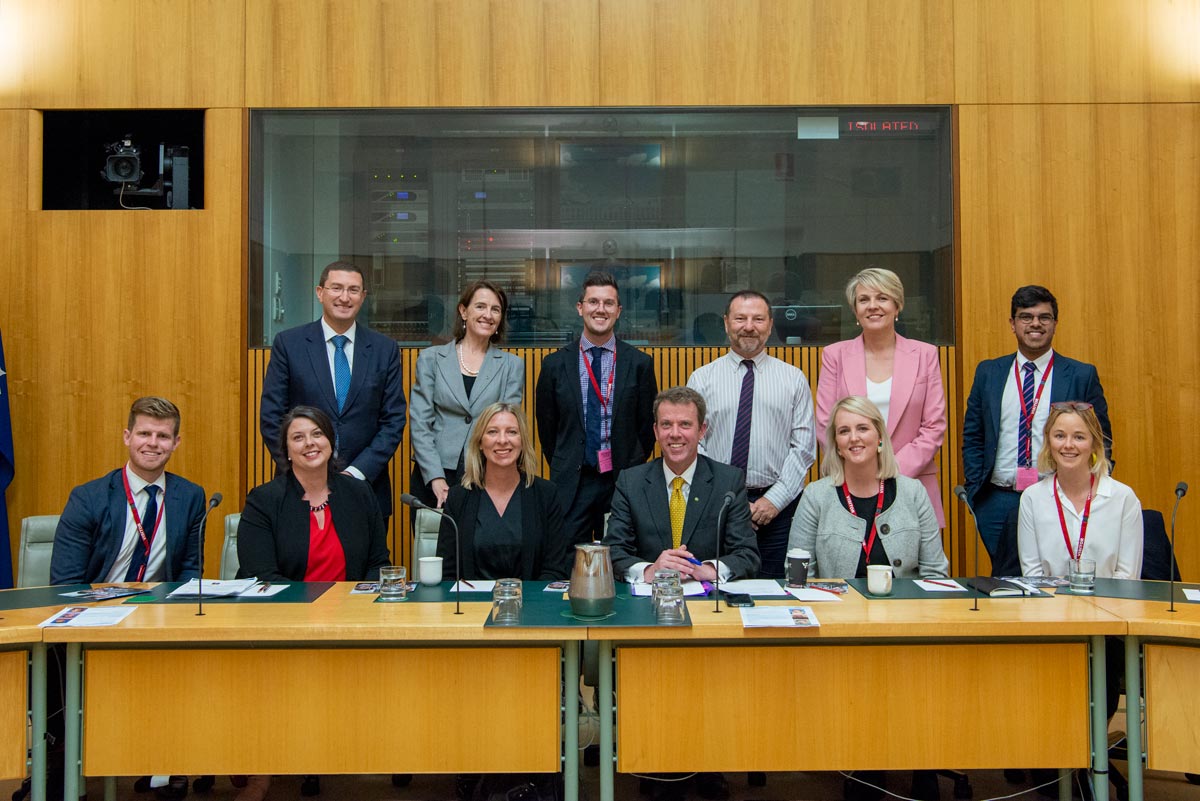 The MPs met with six Associates and Alumni from around Australia who spoke to issues of education inequity. Western Australia-based Associates Lilli Morgan and Anish Badgeri were joined by Alumni Holly Stewart, Peta Johnstone, Tim Warwick and Jack Collins who shared their backgrounds and experiences teaching and leading in Australian schools. The Teach For Australia group took questions from the parliamentarians and provided context for the organisation's work.
"It was an incredibly bi-partisan and positive meeting that
really focused on leadership and the needs of regional Australia," Ms Potts
Rosevear said.
The Teach For Australia delegation rounded out the day at a Philanthropy Australia function where Tim Warwick (Cohort 2013), Principal at Gowrie Street Primary School in Shepparton, Victoria, addressed attendees and spoke about the impact Teach For Australia teachers make in the lives of their students.