Regional and remote teachers ready to step up for their school communities can now apply for the 2022 intake of Teach For Australia's Future Leaders Program.
This innovative school leadership program is for aspiring leaders teaching in outer regional and remote schools who want to develop their leadership skills and deliver lasting impact for their students.
"The Future Leaders Program is a unique national leadership program developed specifically for teachers at outer regional and remote schools who are ready to take the next step in their careers," Future Leaders Program Director Georgie Swan said.
"Strengthening the leadership pipeline in Australia's regional and remote schools around Australia is critically important for today's students and for those to come, and our program is tailored to the regional, rural and remote context to give teachers the skills and confidence they need to lead and succeed for their schools.
"As well as developing leadership potential through individual coaching and group intensives, a unique feature of the Future Leaders Program guides teachers to design and implement an innovation project that can bring tangible and lasting impact to their school community.
"We're inviting teachers from eligible schools to apply, and we're also encouraging principals and senior school leaders to nominate colleagues who are ready for this professional development opportunity."
Darwin primary school teacher Anna Latz (pictured above) and Kalgoorlie Boulder secondary teacher Emma Hart (pictured below) participated in the 2021 Future Leaders Program and found it a rewarding personal development course.
"Being a leader requires strength, confidence, resilience and creativity. The Future Leaders Program provides a knowledge building and confidence boosting program that is versatile, engaging and fun. As a leader I feel better equipped to support others and to provide an inclusive and exciting education for all," Anna said.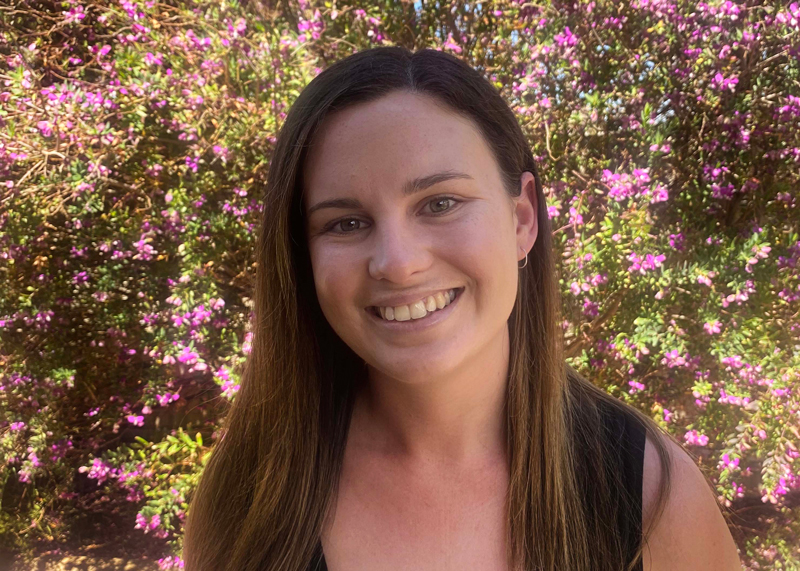 "By increasing my leadership skills, my goal is to mentor and support beginning teachers through the turbulence of the first few years of teaching. I also hope that I can be part of what I envision to be a collaborative approach to developing a reflective, supportive and positive school culture," Emma said.
Future Leaders coach Gary Quinn said participants gain a suite of tools that will help them grow as teachers, leaders and individuals.
"Participants are exposed to high level professional learning that challenges them to grow the skills we know successful leaders possess, and they are supported by experienced coaches along the journey. I strongly recommend this program for anyone who aspires to be a leader in a school."
Teach For Australia is proud to be delivering the Future Leaders Program again for a second year with funding support from the Commonwealth Department of Education, Skills and Employment.
Applications are currently open to teachers at public and Catholic schools in outer regional and remote Northern Territory and Western Australia, and Catholic schools in outer regional or remote Queensland and New South Wales. Teachers working in non-metro areas in other jurisdiction are encouraged to contact the Future Leaders Program team to discuss eligibility for the program.
Full application and eligibility criteria, as well as program outline can be found at https://teachforaustralia.org/future-leaders-program/