Meet Cohort 2011 Associates Justin and Richard.
Justin studied: Bachelor of Science and Master of Physics at The University of Melbourne.
Placement: Maths, physics and science teacher at Caroline Chisholm Catholic College in north-west Melbourne.
Richard studied: Bachelor of Engineering (Information Technology) and Bachelor of Arts at The University of Melbourne.
Placement: English and humanities teacher at Mill Park Secondary College in northern Melbourne.
Pathway: Justin and Richard established Maths Pathway, an individualised e-learning maths curriculum, which is reforming the way that maths is taught in Years 5 to 10 classes.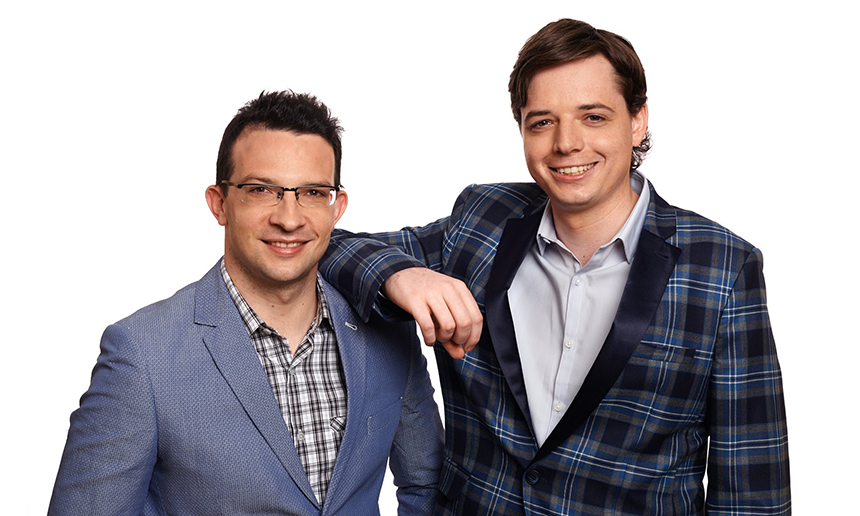 Early in their careers, Justin and Richard recognised the challenges associated with differentiation in the classroom.
In particular, seeking to present the same content to the whole class at the same time can mean those needing more assistance can be left behind, while those needing to be extended are limited. Justin and Richard therefore established Maths Pathway, an e-learning curriculum that generates individualised maths lessons based on a student's skill level, allowing each student to learn at a pace suited to their ability.
The result is a rapid enhancement of student learning.
Having only commenced in July 2013, there are already over 170 partner schools across Australia. Maths Pathway report they are more than doubling the rate of student learning in their classrooms.
As a result of their work, Justin and Richard were selected for the Echoing Green Fellowship – the only Australian organisation to have received the prestigious award that provides seed-stage funding and strategic support to emerging leaders working to bring about positive social change.
Find out more