Teachers from across Tasmania passionate about working for educational equity have come together for the first-ever Teach For Australia (TFA) Summit in Hobart today.
Today's inaugural TFA Summit brings together teachers who are currently part of TFA's Leadership Development Program in Tasmania, as well as program Alumni who are passionate about working for educational equity.
They will explore the theme 'Leading for Equity – from the classroom to the system'.
TFA State Manager, Amy Sharp, said the two-day Summit was an opportunity for TFA's Tasmanian Associates and Alumni to come together, hear from guest speakers, share ideas and learn from one another.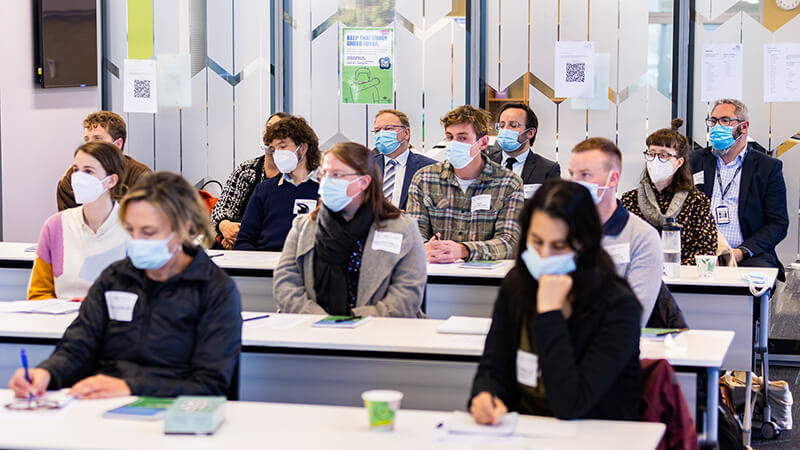 "TFA's Leadership Development Program is growing a group of dedicated teachers and education leaders in Tasmania. They are working together to improve access to great education and the opportunities it brings for our state's children and their communities," she said.
"Our inaugural Tasmanian Summit aims to spark conversations around how to improve education equity, and to inspire attendees to look at education and leadership through an equity lens."
Since partnering with Tasmania's Department of Education in 2017, TFA has brought 100 high-quality new teachers to Tasmanian government schools.
This year there are 18 TFA Associates in their first year and 17 Associates in their second year of the TFA program, working in 33 Tasmanian schools.
The TFA Leadership Development Program is delivered as part of the High Achieving Teachers Program with the support of the Australian Government Department of Education. TFA also acknowledges the support of Tasmania's Department of Education for program delivery in Tasmania; its university partner, Australian Catholic University; and its generous philanthropic supporters.
Applications are now open until 14 August for next year's intake of the TFA Leadership Development Program – apply today.