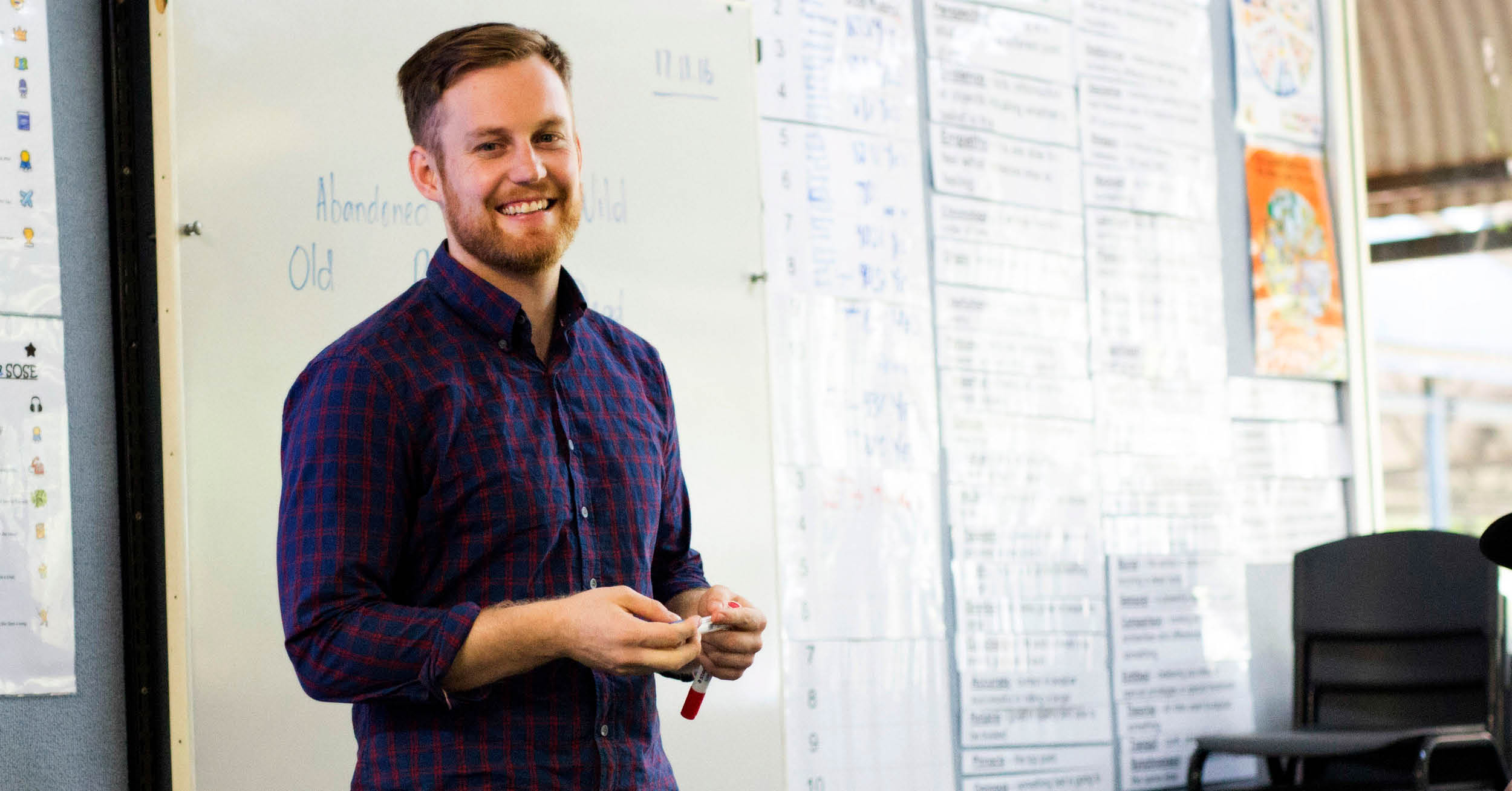 Will
"Testing Teachers has given me a greater opportunity to reflect on and be critical of my teaching practice, what I wanted to achieve as a teacher and also my own identity."
Will completed the Leadership Development Program in 2016. Now, he's an English teacher at outer metropolitan NSW public school.
Around 97 per cent of students at his new school are from a language background other than English, bringing together students from Lebanon, Afghanistan, Iraq and the Pacific Islands.
"The challenges this school has will be very different to Tennant Creek High School, yet equally as important."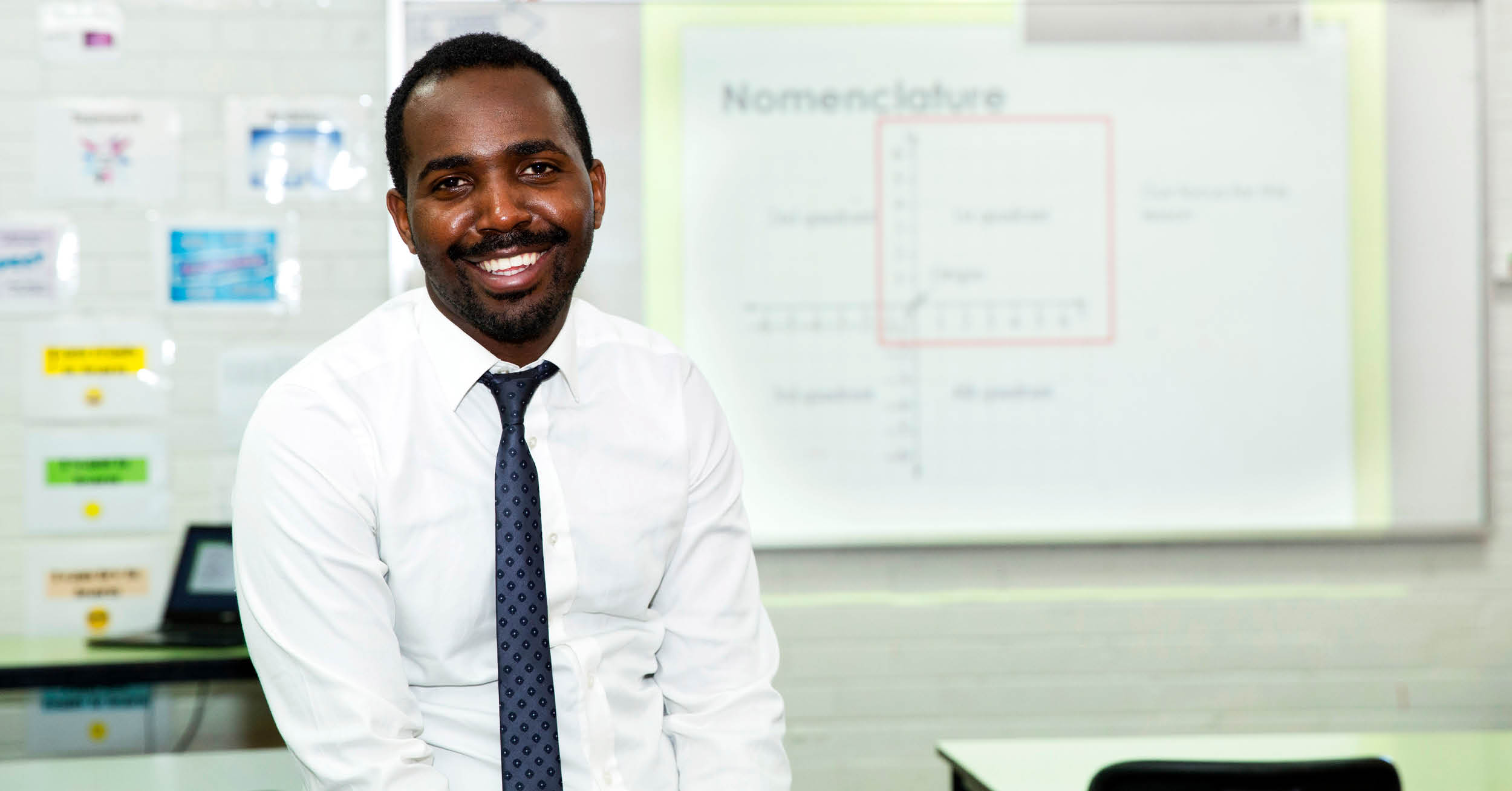 Emmanuel
"Knowing that my first year of teaching was captured on film was incredibly confronting, but I feel privileged to have shared some of my teaching philosophy and teaching journey with a wider audience."
Maths and science teacher Emmanuel is now a second year Associate at Melton Secondary College.
This year, he's focusing on measuring and evaluating his teaching impact.
His hope? That his students understand the transformative power of education and don't let their circumstances define who they are.
"It does not matter where you come from, who you are, the colour of your skin, your economic status – if you are truly educated you will be transformed, you will be powerful, no one can oppress you anymore."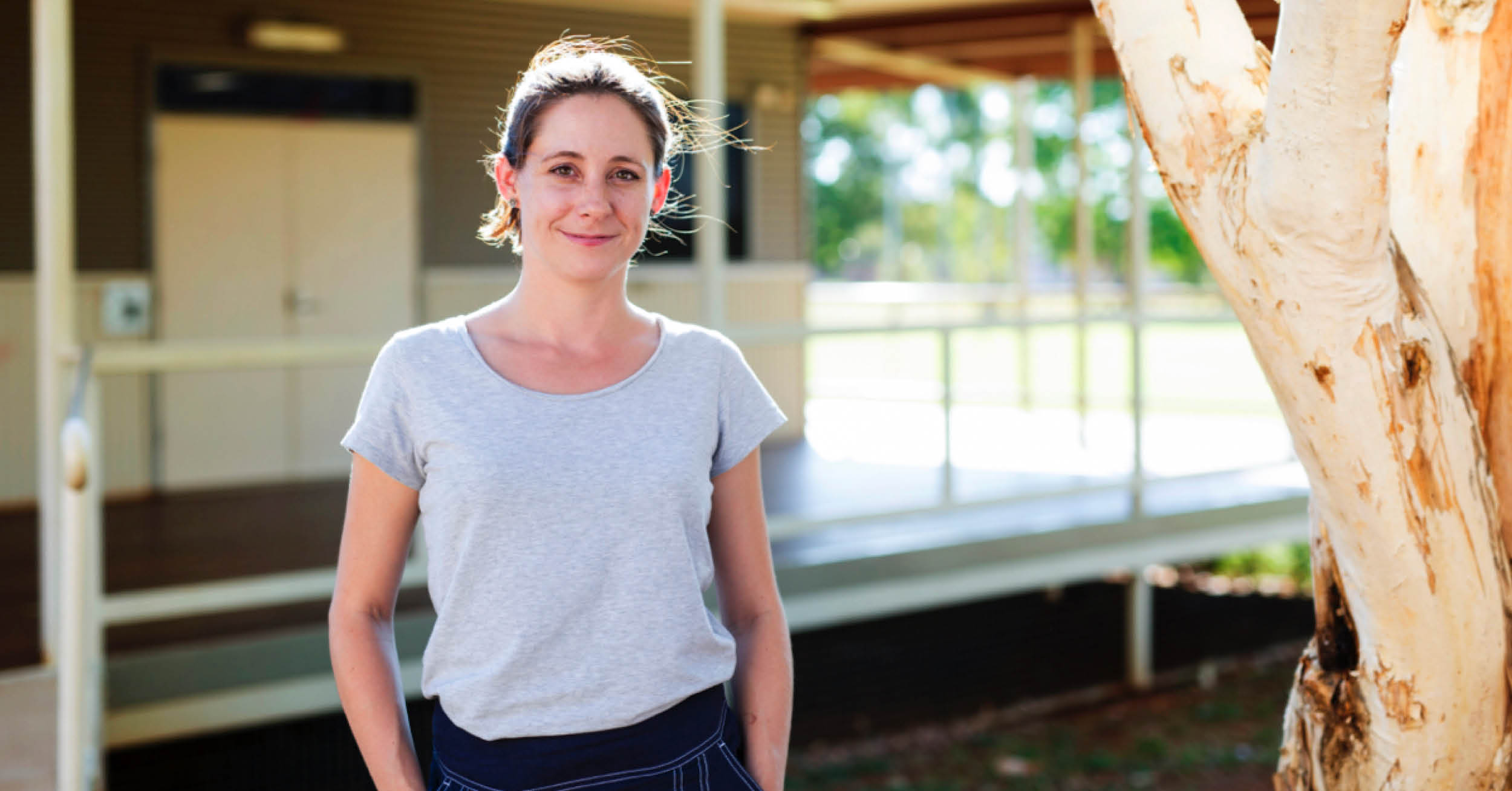 Fiona
"Having my failures recorded was challenging. But knowing that the country was able to meet the students of Tennant Creek High School made it worth it."
Maths and science teacher Fiona is now a second year Associate at Tennant Creek High School.
Developing numeracy skills is critical to enabling students greater choice in the careers they can pursue. Fiona is continuing to work with her students to not only improve their numeracy skills, but also allow them to explore the world of maths independently from their ability to add or multiply.
Fiona has also expressed her interest to the principal at Tennant Creek High School about continuing to teach at the school after she has completed the Leadership Development Program.
"Like art or music, maths is a beautiful part of our world. I want to be able to open my students' eyes to that beauty, to help them see its relevance to the world around us."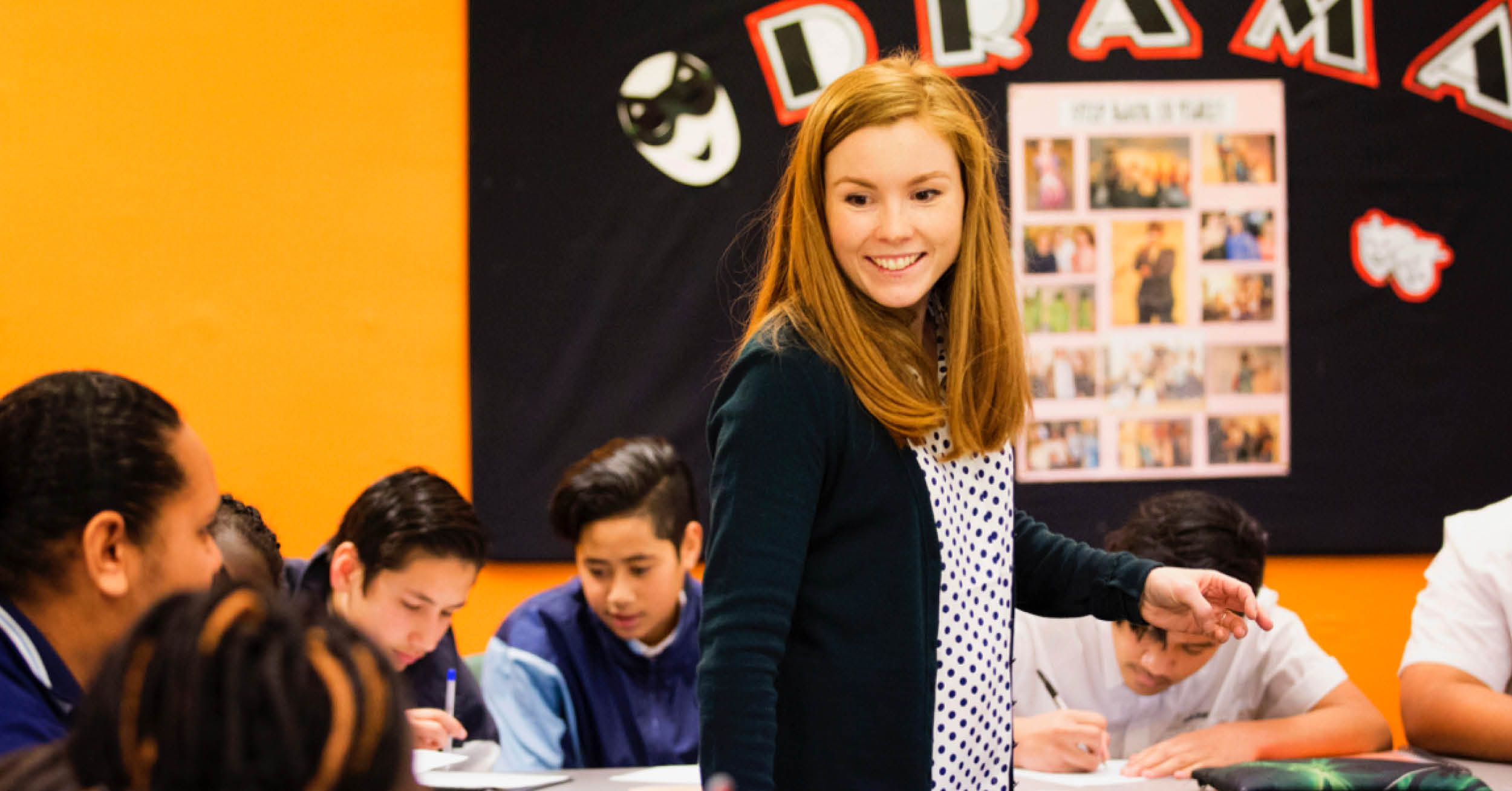 Kitty
"Teaching is both communal but solitary. Having a team there to immediately say, 'Did you see that! How great was it when…' or 'Wow, that was a bit difficult' was really enjoyable."
Drama and science teacher Kitty is now a second year Associate at Melton Secondary College.
This year, she's working and learning alongside new groups of students, building on the practice she started in her first year.
Teaching across domains allows Kitty to focus on teaching interdisciplinary skills in inquiry, presentation and questioning, helping her students to build tools for creativity.
"We don't know what the future beyond school will look like for students that we teach. It is in their best interest to teach skills that will be useful in that future world."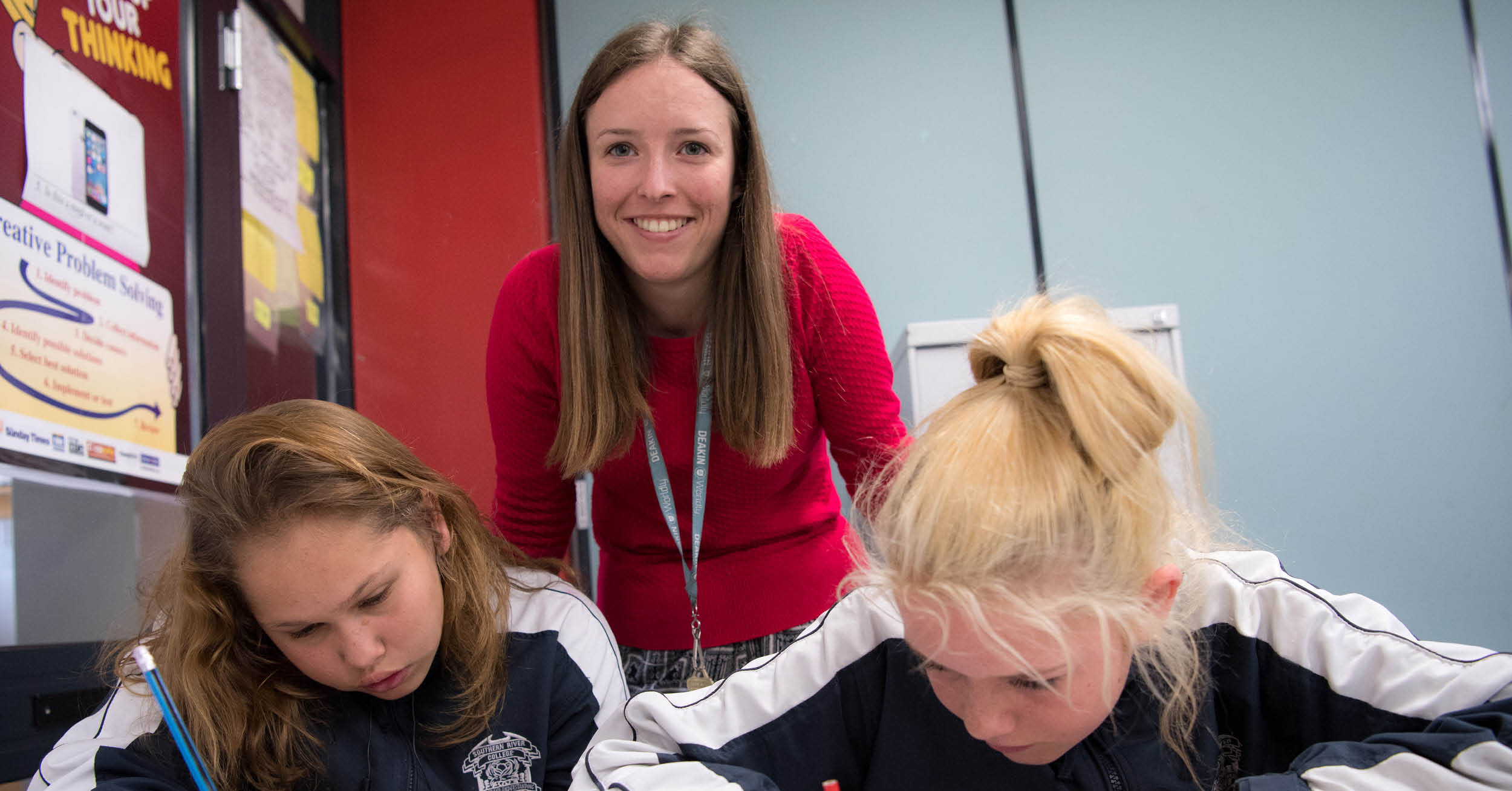 Sasha
"All young people are excellent and should have the same opportunities to reach their potential. I hope that Testing Teachers will make more people care about achieving equality in education in Australia."
Humanities teacher Sasha is now a second year Associate at Southern River College.
She's excited about giving her students a proper understanding of how our society and legal systems work so that they can help to change the world for the better.
Above all, Sasha is focused on continuing to learn how to engage her students and help them to overcome the challenges they face to achieving a quality education.
"I want to keep working in public schools and working out how to be a really good teacher. Eventually I would also like to work in the pastoral side of schools and giving emotional support."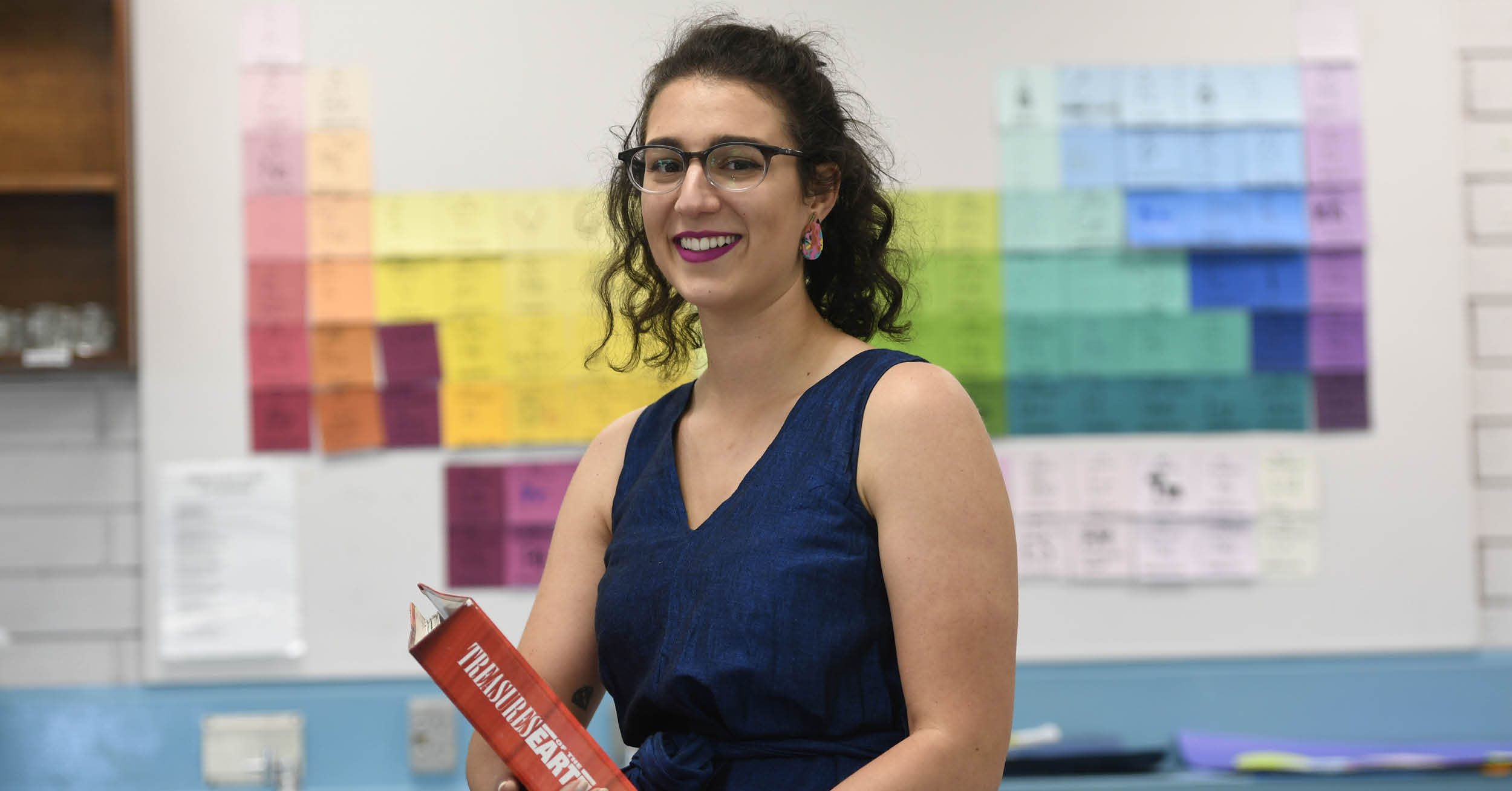 Stephanie
"Testing Teachers allowed me to see myself and my students through the eyes of the camera crew and being able to reflect on experiences and progress with them."
Science teacher Stephanie is now a second year Associate at Southern River College.
As well as continuing to share her love of geology with her students, Stephanie is encouraging her students to think critically and creatively, ask questions and find answers and, above all, be confident in their own abilities and strengths.
"Changing careers was the best decision I've ever made. I feel fulfilled and challenged every day."