In the lead-up to World Mental Health Day, we spoke to Teach For Australia Associate Adam Hogan (Cohort 2020), who is teaching at Ulverstone Secondary College in Tasmania.
Adam is passionate about how participatory art projects can help to facilitate a safe space for talking about mental health in schools —demonstrated through a photographic installation he worked on with his students for Wellbeing Week.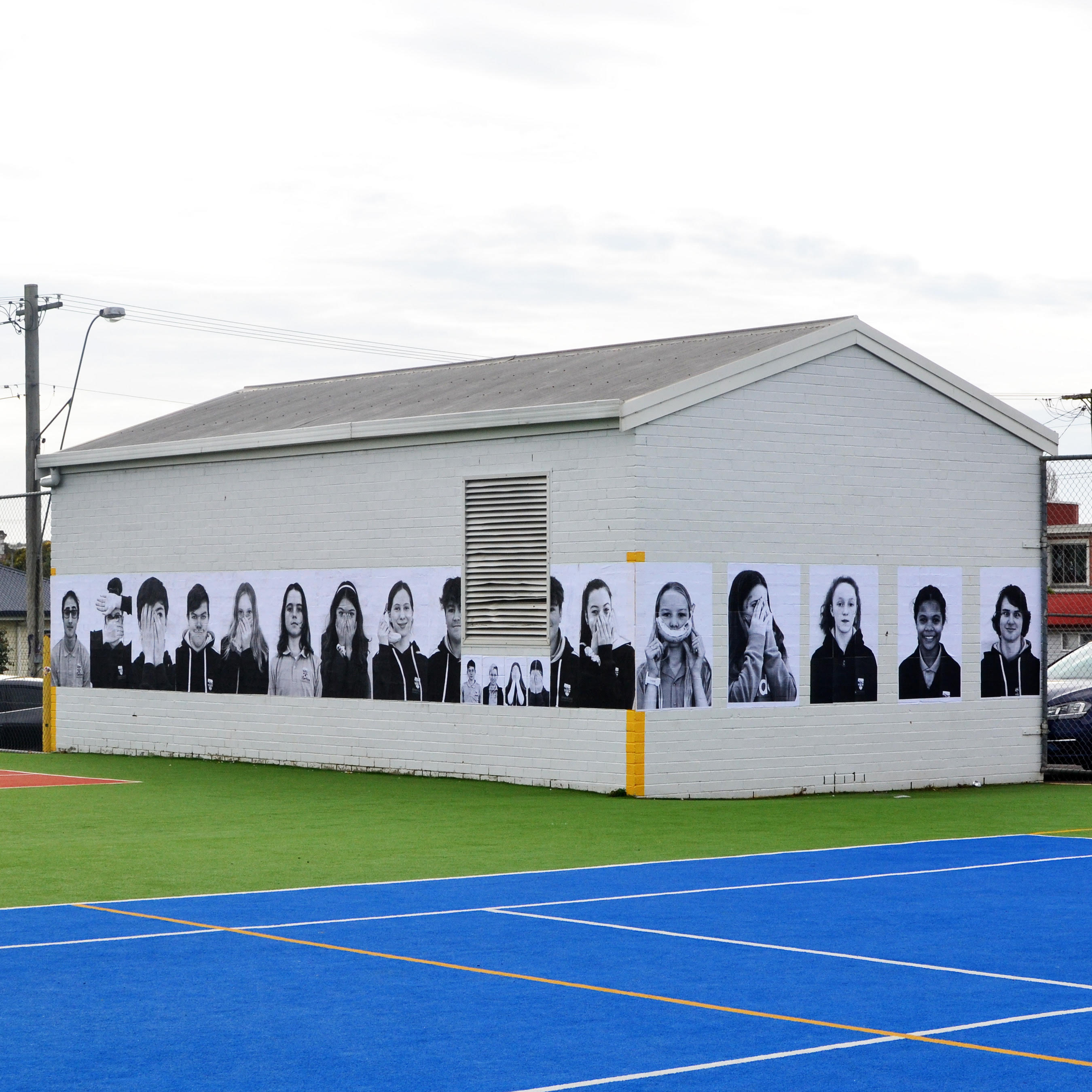 What part of Country are you living and teaching on?
I'm currently living & teaching on punniler.panner land on the north west coast of lutruwita (Tasmania).
What inspired you and your class to create the installation?
Early this year my advisor Jerome Holleman introduced me to the 'Inside Out Project', a global participatory art project initiated by the French photographer JR.
Jerome had facilitated this project years prior and encouraged me to work on some larger scale, collaborative projects with my art classes.
From the moment I showed students examples of JR's large-scale photographic installations, I could tell students wanted to get involved.
How did the students take part in the collaborative process?
The students were heavily involved in this project from start to finish.
The 'Inside Out Project' allowed for students to choose an issue that was important to them personally.
From there students allocated themselves roles, spruiked the project, captured the photos, and installed it.
It was great to give them the opportunity to take ownership of the project and develop it throughout the entire process.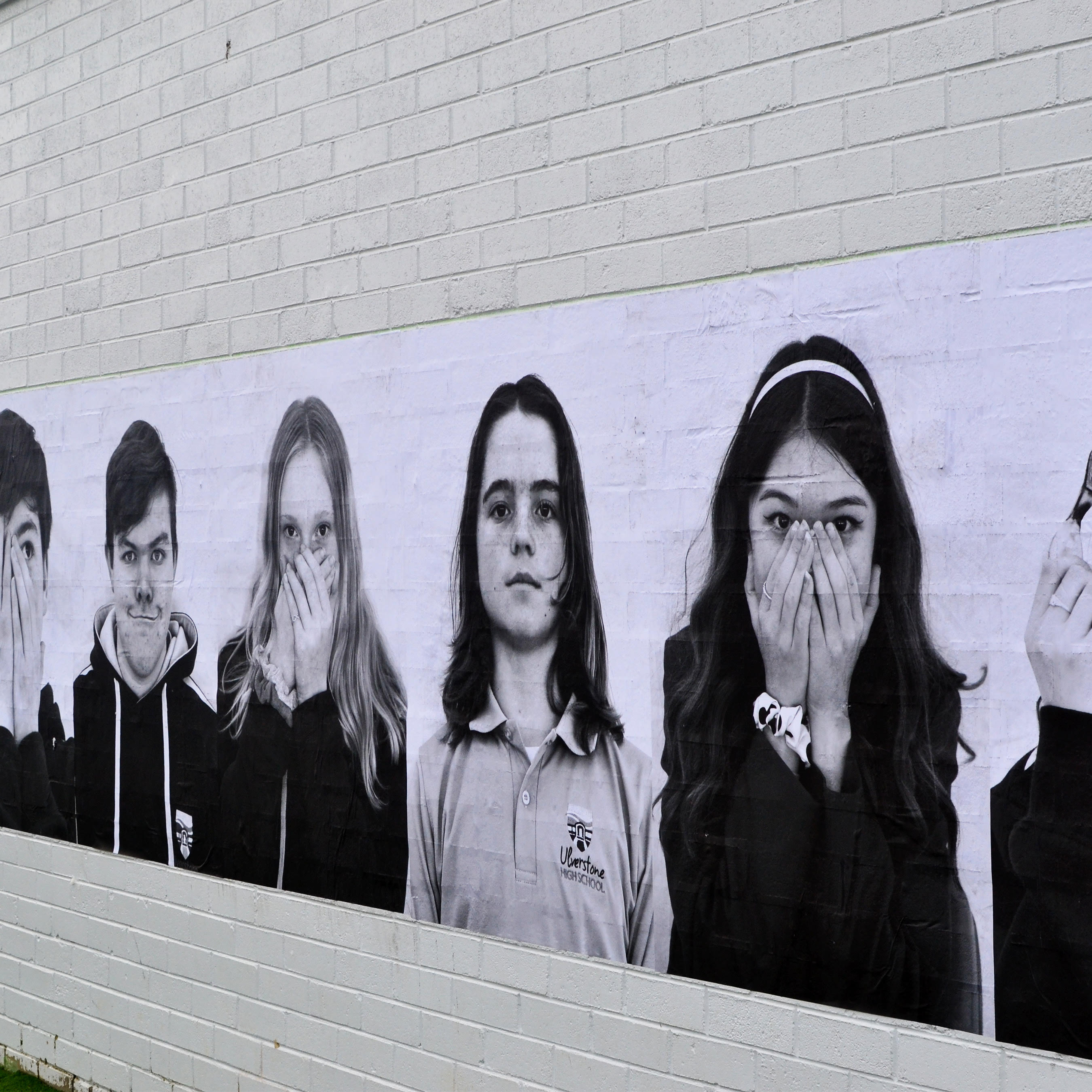 How did the project evoke broader discussions about mental health and wellbeing at school?
As a class we started this project immediately after students returned from an extended period of online learning in late term 2.
There were already school-wide discussions and initiatives surrounding mental health being implemented around that time, but it was great to have an avenue for students to express themselves creatively and develop a project based on these thoughts and feelings.
Having this project displayed in a public part of the school and also in an area where it can be viewed by the community has been great as a catalyst for discussions and also as a visual artefact to coincide with Ulverstone Secondary Colleges 'Wellbeing Week'.
As an Associate, what are some of the most important things you've learnt about facilitating support and discussion around mental health in schools?
Within the subjects I teach I think one of the most important things has been facilitating healthy expression.
Subjects like Art serve as a great space for students to reflect on and express their emotions, and throughout my first year of teaching I've found it really empowering to see students passionately creating works that tackle quite heavy topics.
I think actively championing safe and supportive spaces is essential in assuring conversations relating to mental health in schools continue to progress and educators can shift some of the stigmas relating to mental health and wellbeing.
World Mental Health Day is observed on 10 October every year, to raise awareness of mental health issues around the world and mobilising efforts in support of mental health.