Associates start the Leadership Development Program (LDP) from many diverse backgrounds, at various stages in their lives. This includes parents, both new and experienced.
For many parents, one of the benefits of the Leadership Development Program is the ability to earn a Master's degree and change careers without completely giving up a source of income.
If you're considering the Leadership Development Program as a parent, or want to know if this is the right choice for you and your family, we talked to some current Associates who have taken on the challenge.
They offered up their experiences as well as top tips for juggling the work-life-study balance.
They often also mentioned another benefit: how much teaching has improved their relationships with their own children.
Michelle Pocock (Cohort 2019) worked in a number of roles before starting the Leadership Development Program, particularly with young people.
This work led Michelle to the classroom, where she now teaches English and Humanities at Butler College in the northern beachside suburbs of Perth in Western Australia.
Michelle has a loving husband and three beautiful children aged ten, twelve, and fourteen. All of them packed up their lives and moved 450 kilometres from Mount Barker to Perth for Michelle to pursue her dream of teaching.
"We lived in Perth seven years ago, and we still have family there now, so we knew that we would have a great support network to help us throughout the two year journey," Michelle says.
"I didn't apply to wonder what it would be like, I applied to follow through, so there was never really a moment that we thought we wouldn't take up the challenge and move."
Throughout the first two terms of her teaching career, Michelle has relied heavily on her husband to carry the load of looking after the family while she found her feet in the classroom.
"I leave for work at seven and usually get home around four, so my husband has had to find work around those times and also something that fits in with kids' schedules."
As much as it may seem like a challenge, now that Michelle is into her second semester of teaching, she has started to implement some strategies to help her reconnect with her family.
"I have carved out a 24-hour period each week where I don't do any Teacher For Australia, university, or school planning. I do that to make sure that I'm balanced and connected with my family," Michelle explains.
"One thing that I have found really useful is that I teach Year 7 and Year 9 and I actually have children in Year 7 and Year 9, so I'm now definitely able to help them with their English studies. They run their assessments past me and they ask for advice and feedback, it's been a really nice way to connect with them."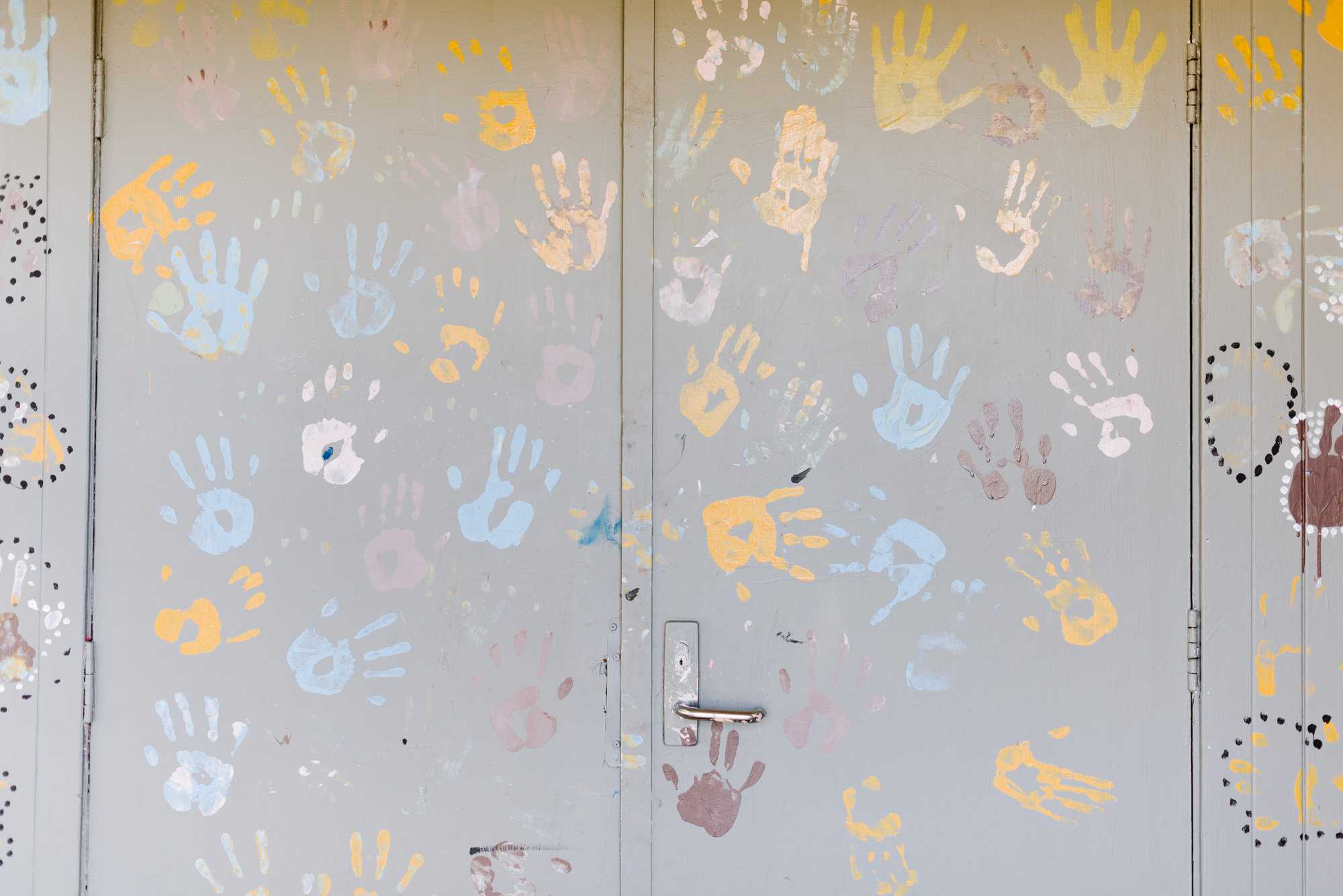 After moving between Canberra and Perth for jobs in the public service sector, Dr. Denis O'Donovan (Cohort 2018) wanted to take on a different challenge: teaching.
Denis teaches English to students at Kiara College in north-eastern Perth.
Denis has excelled in the classroom over the past 18 months, all while looking after his two children with his wife.
"Now that I'm coming towards the end of my two years with Teach For Australia, I look back and think just how important it was to have such a supportive partner," Denis says.
Like Michelle, Dennis also found that it was important to take one day per week where he didn't do any school or university work.
"It means so much to my family. It allows me to re-engage with them and it also allows me to have a brain break and re-focus for the week ahead."
From the very outset, even before he entered the classroom, Dennis thought that he would bring a lot to the classroom as a parent. Moving forward 18 months, Dennis believes that he has probably brought a lot from the classroom to his parenting.
"It's a very rewarding profession for improving how you parent. You are able to use your empathy and strength as a parent to benefit so many kids, but that also helps in the long run how you relate to your own kids, especially if they are a young age where those skills are so valuable."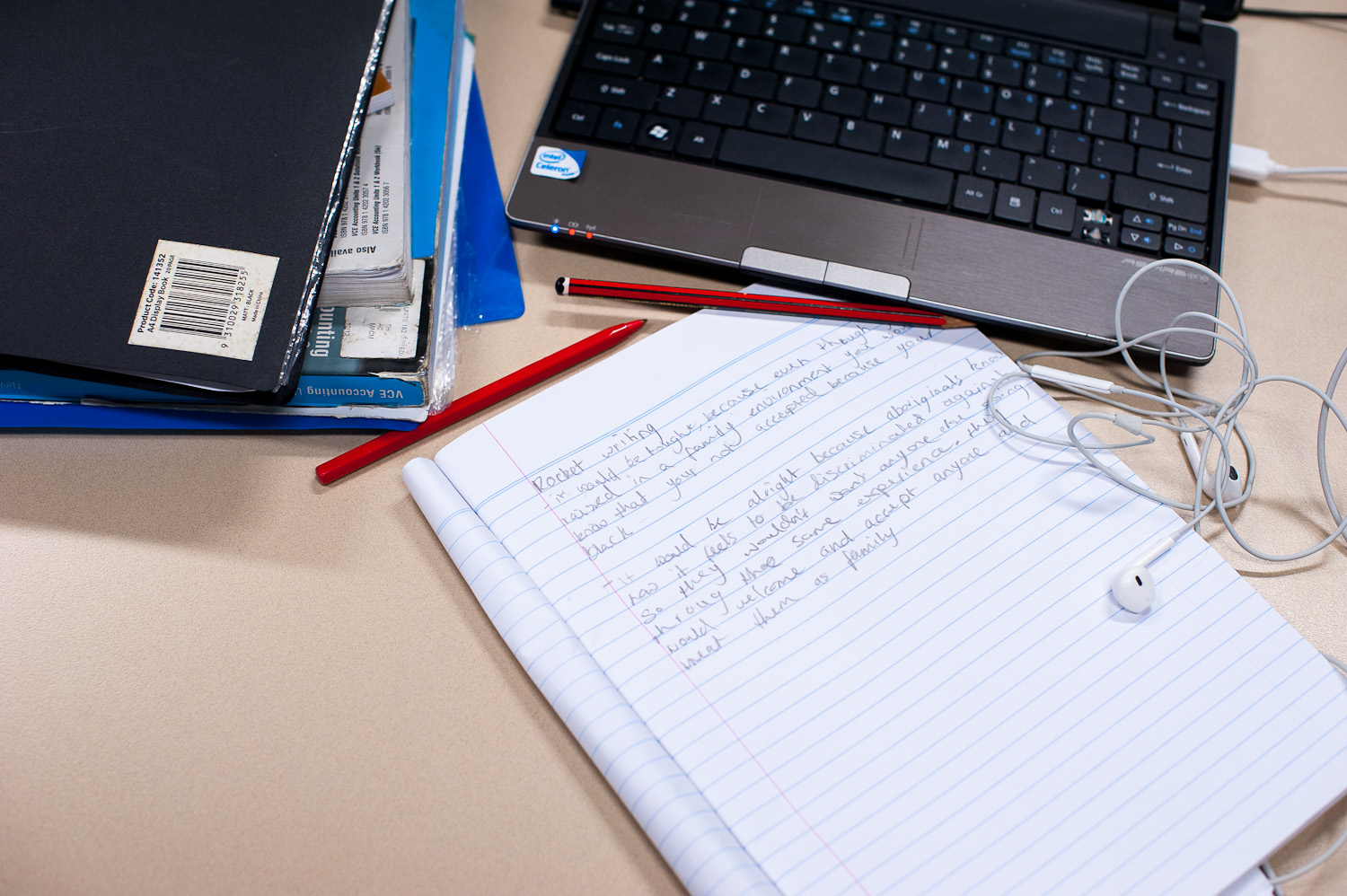 Stephen Damen (Cohort 2018) started the Leadership Development Program at 46, with four children ranging from seventeen down to four years old.
He wrote about his experience as a career changer on the Stories blog, particularly the things he wished he knew before undertaking the LDP. He also gave advice for other parents who might be considering doing the same.
"If you are coming into the program with a family, it is absolutely essential that you, as a family, treat it as a team effort," Stephen writes.
"You may at times feel lonely and homesick, whether that's when you are living on campus for the National Initial Intensive, or juggling writing classes, staff meetings and university essays. Your spouse is covering for what you aren't able to do in the family home, as well as still having to do their usual amount."
"Your kids will feel it as well. About four weeks into the Initial Intensive, one of the crèche teachers told my wife that my four year-old was showing all the behavioural traits of child who is a month or so into a family separation. This took some hard work to address."
"I mention this not to scare you away, but rather to stress that this decision will only work if you approach it as a team effort, and realise that whatever pressures you are feeling, the other members of your family are also feeling. You will need to support each other through it."
At the same time, Stephen has found the experience extremely fulfilling.
"You do have plenty of frustrating moments, but they are far outweighed by the small (and not-so-small) wins. When you see a Year 12 student with no confidence and no previous experience in your teaching area absolutely ace a number of assessment tasks, or when a transgender student confides in you about their anxiety and depression, or even when you just keep a couple of Year 10s in the classroom when their regular gig is to wander around the yard, you realise that there really isn't a better job in the world – or a better way to transition into it."
(You can read Stephen's full post here.)
---
Are you a parent thinking about applying for the Leadership Development Program? Here are some of our top tips to navigate the work-life balance during the two year program.
Be prepared to make some sacrifices throughout the two-year program. The LDP isn't meant to be easy, but you can succeed with a supportive network of family and friends around you.
Give yourself time each week to reconnect with your family. This allows you to have a break from the rigour of teaching and studying, and enjoy the time with your loved ones.
Be prepared to study. Many of our Associates haven't studied a University degree for a number of years, and therefore feel unprepared to step back inside the "virtual classroom". Embrace the challenge – TFA's support model will guide you through.
You will be able to relate to your children in a way that you may never thought you could. A lot of our Associates who have school aged children have a great understanding of their curriculum and are able to help their kids with their assessment tasks.
You will love the sleep-ins during the school holidays!