The Victorian city of Warrnambool is set to become a technology employment hotspot, and Duane Collinson (Cohort 2015) is leading the charge.
Duane is set to get local students skilled and job ready for a high-tech future where local jobs mean there'll be no need to head to the big smoke for quality careers.
---
Duane Collinson came to teaching following a lengthy career in the public service.
He is in his fifth year of teaching, having completed the Leadership Development Program at Horsham College where he stayed for three years, before making the move to Warrnambool College.
In 2020, he'll take on a Leading Teacher role as head of the Art and Technology learning area.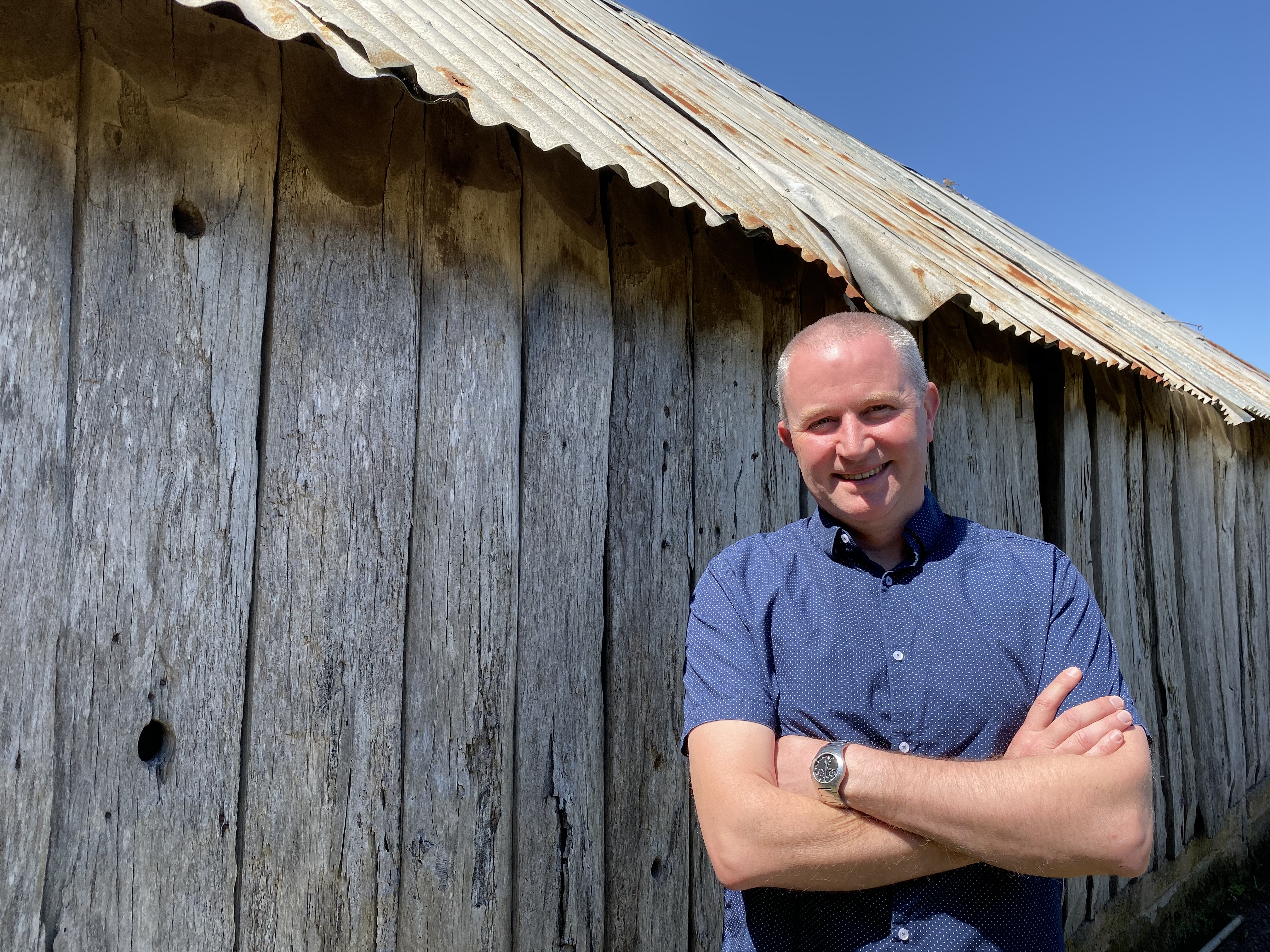 "I was based in Canberra originally with the Australian Competition and Consumer Commission (ACCC) then I got transferred to Melbourne with the ACCC and was with them for about nine years."
"I got offered a position with the Australian Securities and Investments Commission (ASIC) where I worked for about four years, working in enforcement, litigation services and computer forensics with ASIC where I supported litigation teams and investigators by gathering evidence from computers," Duane said.
"After 13 years of doing that I decided to take the opportunity to become a teacher. My father was a teacher and was a principal of schools in Western Australia. He was a teacher most of his life so it was always sort of in the back of my mind to become a teacher at some point."
"The only problem was how to do it? I remember reading about the Teach For Australia program on the website a number of times and thinking, 'How would I do that?' and it took me a year to figure out how to make it happen."
Making it happen meant a stint in Horsham and a move to the coastal city of Warrnambool in Victoria's southwest, which has seemingly been perfectly timed.
The city council has stated in its Warrnambool 2040 Vision that it will build itself into a technological hub over the next 20 years.
Duane's pre-teaching experience and his learning area leadership role has combined to drive Warrnambool College's intention that students have articulated pathways for applied computing.
The College is working hard to provide a range of programs so students can get job-ready and participate in the region's forecasted tech boom.
"I was brought into Warrnambool College to implement the digital technology and applied computing program. It was present in what you'd call an embryonic stage and it was certainly an emerging program, but they brought me in to build it up."
"I've built it up through Years 7-10 and next year is our first year that we are offering VCE Computing, which is a bit unique in the southwest of Victoria because there aren't too many schools down here that offer it," Duane said.
"We're providing our students who are currently entering Year 7 with a deliberate pathway so they can step out at the end of Year 12, be that through VCE or VET, and they'll be ready to step into employment opportunities in the tech industry in the southwest of Victoria."
"The council is actively promoting and encouraging businesses down here to get tech ready and they're actively encouraging schools in the region to think about the opportunities that they're providing to students."
"It's a very exciting time for students in the southwest region in general, not just at Warrnambool College."
"We're very fortunate as a public school in that we have excellent facilities for our students. I think that for Art and Technology it's one of the best-resourced schools in the region in terms of actual equipment and technology."
"But it's not just that we have all this great equipment. We also have very outstanding and dedicated teachers who are highly skilled in their areas of technology.
"I'm very lucky to have those staff already there and that's maybe 80 per cent of the battle, plus the Art and Technology learning area is very well resourced and has a lot of support from the school leadership."
In 2020, the College will be offering VCE Computing for the first time and will maintain its commitment to VET In Schools (VETiS) programs, which have a strong link with South West TAFE who run excellent Certificate III and IV courses in Information and Digital Media Technology.
"My role is engaging with South West TAFE and the other secondary schools in the region. We work closely with Brauer and Emmanuel Colleges – they're the two main ones down here apart from us – to share ideas, in particular, how we are teaching the curriculum, what we're doing, what works and what doesn't work, and also to raise the profile of the subject for our students," Duane said.
"So for example, we're entering into some school competitions for robotics. We're raising students' awareness of the opportunities and applications stemming from studying digital technologies and applied computing. In terms of popular subject streams, we run a lot of text-based Python coding; using Python to be able to tell the computer to do something. That's proving quite popular."
"We're also starting to build our gamification stream. In other words, students are thinking about how to make games or how to use games, and then how to actually go about designing games. I think game making is one of the most challenging subjects and challenging streams for any student, it's really, really difficult."
"And then of course, there are the other streams we offer, such as data analytics and some robotics. This is all basically available from Years 7-12.
"In the middle years at the moment we have very good uptake of female students in applied computing and digital tech. We're finding that the resources that are emerging to learn how to program and to learn how to use digital tech are more skewed towards attracting females than they have been in the past. The resources are changing and this is a push from industry as well who are trying to attract females into programming."
"To do that you need to have the particular resources and in terms of curriculum you've got to have the right programs in school to attract them and we're seeing that change taking place. It's still not ideal, but we're getting there."
Increasing student engagement with digital technology has many positive impacts. Not only will students be better prepared for the jobs of the future, they'll also be able to tap into emerging business incubator opportunities to start their own businesses, and engage in the global economy while living locally.
"The simple reality is that if you are trained in and have programming skills, if you can make applications, if you can make solutions using computing that meet needs, you physically don't have to be in a big city to do that. You can do that in the southwest," Duane said.