Katherine High School in the Northern Territory is eyeing a record breaking milestone, with the current year 11 cohort on track to be the largest group in the school's history to complete year 12.
To make this a reality, the school – one of Teach For Australia (TFA)'s valued partners – has committed to providing students with tangible opportunities and experiences to engage them in learning and broaden their perspectives to the vast opportunities that beyond the school gate.
Alumni career experience brings value
The school's Head of English and Humanities is TFA Alumni, Greg Miller, and he's playing a key role in supporting students to reach their goals, including coordinating a Business Innovation and Leadership study tour to New South Wales recently that provided an empowering immersive experience.
Like many TFA Alumni, Greg made a mid-career switch to teaching via the Leadership Development Program. As he put together the tour's itinerary, he drew on his previous experience in the innovation commercialisation space and leveraged networks to create the trip of a lifetime for 17 of the school's year 11 and 12 students.
Speaking to the goals of the trip, Greg commented "one of the biggest things as a teacher is encouraging students to have a crack, not just telling them they can do something but helping them take ownership. It's a real goal of this trip to empower the students with self-belief and help them understand there are a wealth of opportunities and things that they can do beyond school."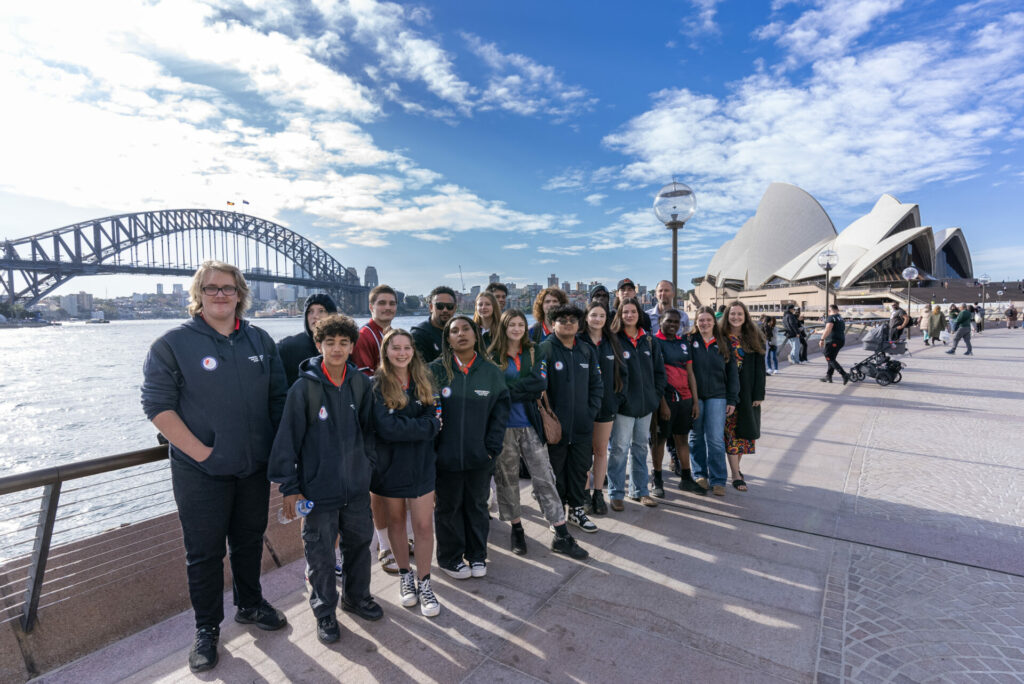 A week of 'wow' moments
The tour included time with Deloitte in Sydney to work on an innovation and space challenge and use 'design thinking' to develop solutions for local problems. The group also led and took part in activities with fellow students at Kiama High School, and visited the University of Wollongong during its Indigenous Open Day – which began with a smoking ceremony by local Traditional Owners, before a tour of the university, making 3D prints using plastic waste, and getting hands-on with the cars in the engineering faculty.
There was plenty of time spent at the beach too – the students even spotted dolphins jumping as they were jet-skiing at Gerroa Beach – as well as a football game with Kiama Power in the local Indigenous round, including a smoking ceremony by local Elders.
One of the students Josh Smith Commented "First time on a plane, first time on a jetski in the ocean, then all these dolphins popped up, it was just like 'wow'!"
For more than half of the students it was their first time leaving the Northern Territory, and undoubtedly an unforgettable experience for the entire group. Taking place over National Reconciliation Week also provided a unique opportunity for the students to understand how their culture is celebrated in different ways across the country.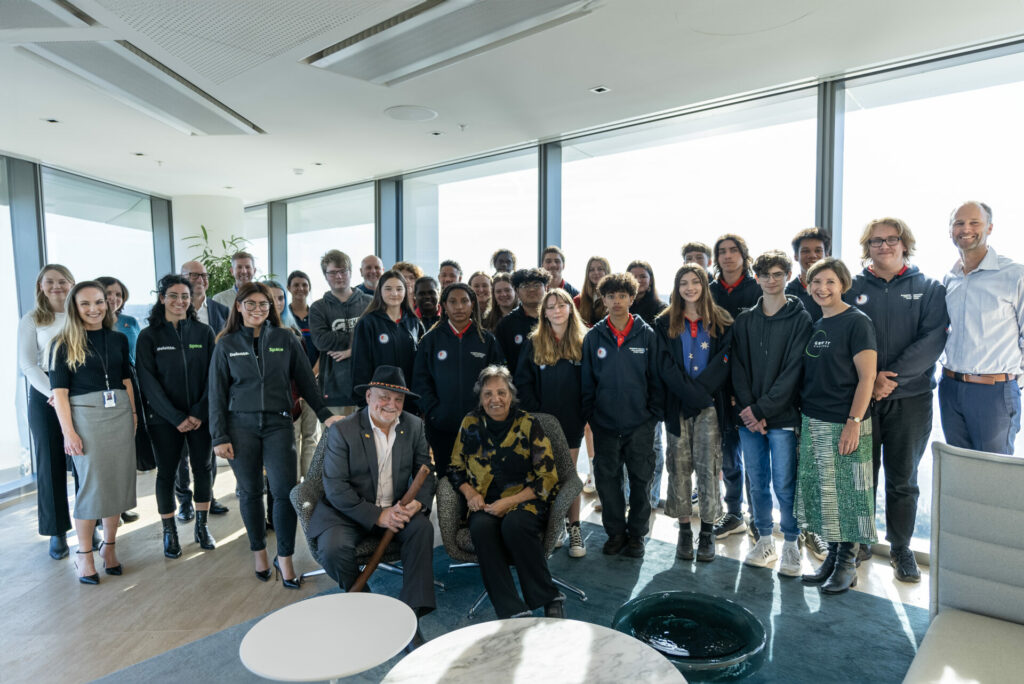 'A privilege to witness their growth'
Greg also hopes the school can offer this type of experience in the future, serving as a motivator for younger students to stay engaged with their studies through to the senior school years.
"This trip is the first of its kind. The school has never done anything like this before and I feel grateful that our Principal has allowed me such freedom in organising it," Greg said.
"The intent was to empower students with the confidence to try new and different things. Every student on this trip got out of their comfort zone and thrived on the opportunities presented to them. It was a privilege to witness their growth."