Alpha Cheng (Cohort 2013) was placed at Caroline Chisholm School in Canberra as an Associate.
On October 2, 2015, his life changed forever when his father, Curtis Cheng, was shot and killed in a terrorist attack.
This started Alpha on a journey to research extremism and to counter it with an eye for tolerance and an understanding borne out of his experience as a humanities teacher.
He is a 2018 Churchill Fellowship Recipient.
---
Alpha Cheng came to teaching after a change in career. He'd spent three years in the banking and finance sector and was, by his own admission, lacking a connection to that occupation.
"I visited a friend who was a teacher in a remote Aboriginal community in the Aṉangu Pitjantjatjara Yankunytjatjara lands of South Australia. I spent close to a week there and was in the community, in the classroom, helping out and seeing what it was like," Alpha said.
"I remember there was a moment that I was doing some teaching with my friend and I went, 'Hang on, this feels so right and I think this is it, this might be something I want to do'. My friend and some of her colleagues at the school laughed and said Alpha, you're such a natural teacher, have you ever thought about becoming a teacher? I was like, 'Oh wow, now I have'."
The talent for teaching shouldn't have come as a huge surprise. A couple of months before that fateful trip to South Australia Alpha recalls he'd undertaken a Birkman career personality profile test which suggests career pathways.
"The test spits out usually about half a dozen degrees and job areas that best suit your working style and personality and I only got one, and it was teaching," Alpha said.
"I was also reading a book by Ken Robinson about how finding your passion makes a whole lot of difference so it was kind of like all the stars were aligned."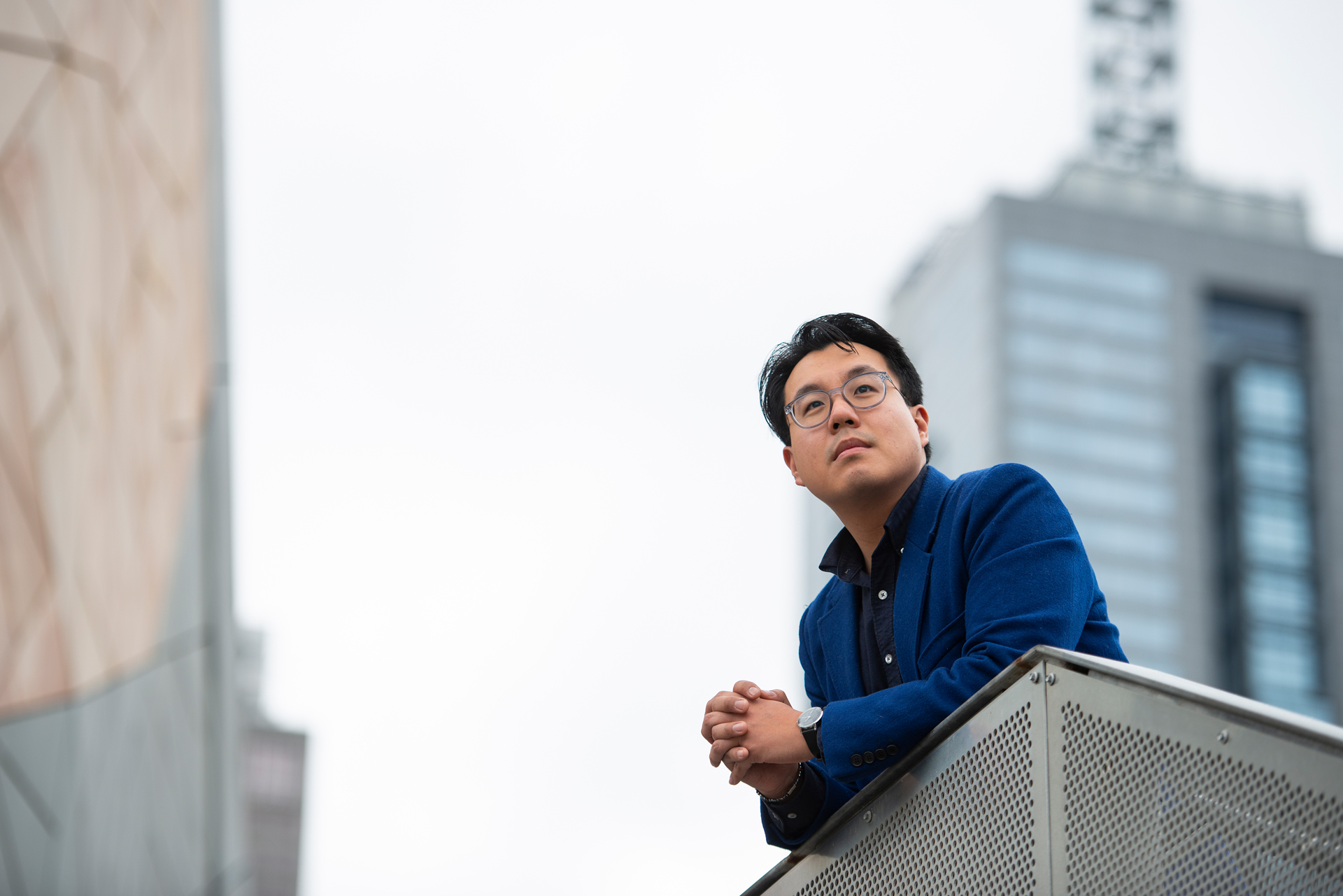 And so Alpha followed the stars from Sydney, where he left his family; his dad Curtis, who worked for NSW Police in a civilian finance role, mum Selina, and younger sister Zilvia, with a stint in Melbourne in mind. However a false start saw his Victorian placement disappear and the ACT crop up as a destination instead.
"Originally, I thought, fine, I can do at least two years in Canberra, and seven years later I'm still here," Alpha said.
Caroline Chisholm School is located in the Tuggeranong Valley south of Canberra. Alpha was the first Associate placed at the school. In the years since his arrival it has placed five other Associates, with Alpha adding that school leaders saw Teach For Australia as an important part of their ability to staff the school.
"In Canberra there's a lot of hidden disadvantage, as in the socioeconomics don't quite show what's there. There is relatively high income, relatively low unemployment and relatively easy access to services, but that masks the disadvantages that we as teachers see every day in terms of kids that have backgrounds potentially in trauma, intergenerational poverty, drugs, alcohol abuse, broken families, foster care, mental health issues. These are all still there," Alpha said.
"I was in banking and finance for almost three years and was teaching for about the same length of time, then in October 2015 there was a huge shift in my life. On October 2, 2015, my dad, Curtis Cheng, was killed in a terrorist attack at the NSW Police headquarters in Sydney. That was a huge impact on myself, my family – my mum Selina and my younger sister Zilvia," Alpha said.
Alpha's personal grief became public as he played the role of the family spokesperson, taking on the job of addressing the media and engaging in discussions around his father's attackers' motivations and blame – a role that continues to this day.
"Some of the rhetoric that came out was targeted at Muslims – moderate Muslim immigrants – saying that we should ban Muslim immigration, and that this is the fault of these groups and societies."
"I guess I decided that I had to take a bit of a stand and address that. After all, I am a humanities teacher so I've always been teaching about history, about society, and how we can create strong democracies and a society that is inclusive and celebrates differences," Alpha said.
"In Year 10 I teach the Holocaust within World War Two, the dangers of discrimination, the dangers of prejudice to a particular group and the thing is these lessons are things we can't stop teaching. I feel like the pessimist and realist in me will always think discrimination, racism and bullying will exist – like it's part of the human condition. But really, it's a case of what we can, as educators and societies and leaders, do to try to minimise that as much as possible."
Alpha has spent the years since that fateful day in 2015 balancing teaching, family commitments and a growing public engagement in issues such as gun control that have led him into researching violent extremism and radicalisation. In April 2016 Alpha appeared on SBS Insight where he asked former Prime Minister John Howard a question as to whether or not Australia needed a new gun amnesty given the national scheme following the Port Arthur massacre had happened nearly 20 years earlier.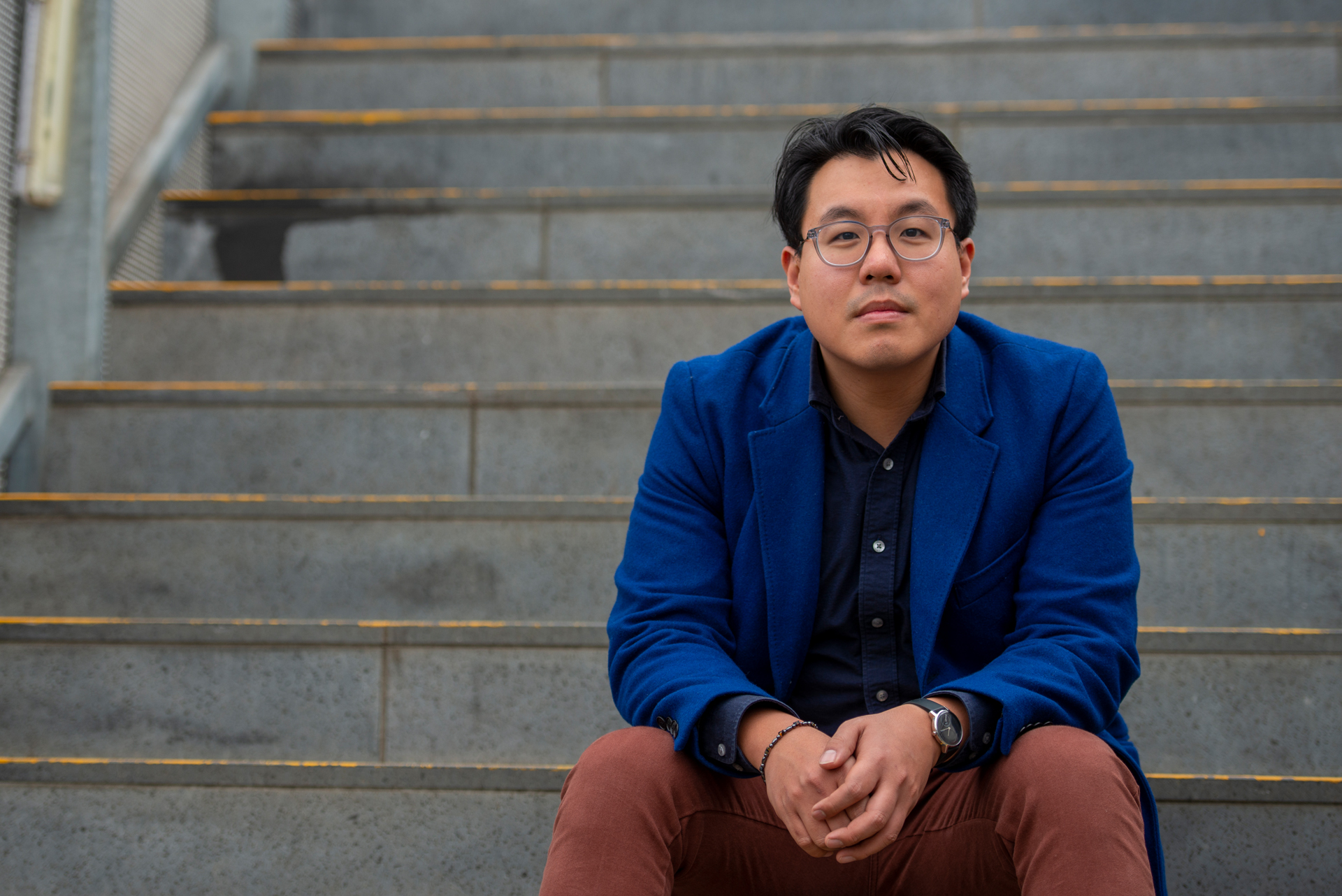 "My dad was shot with a black, or grey market gun. How I understand gun control works is that the more guns that are out there, the more chances people might be a victim of gun crime; whether criminal activity, or in this case, a terrorist attack," Alpha said.
Following the conversation, the pair penned separate opinion pieces calling for stronger gun control and a gun amnesty, which was agreed to by the Commonwealth Government in 2017. In a three-month amnesty period more than 57,000 guns were handed in to various authorities around the nation.
Alpha also wrote newspaper pieces pointing out the hypocrisy of One Nation Senator Pauline Hanson, whose attempts to use the shooting as a platform for her anti-immigration stance particularly riled Alpha as a Hong Kong-born Australian whose family migrated to make their new life in a new nation.
"We came to Australia in the mid '90s and we were the target of Pauline Hanson's anti-immigration sentiment. So now she's using our story as Australians under threat to pick on a new group of people. I penned an opinion piece through Fairfax and it went viral," Alpha said.
"I wasn't expecting that but it obviously hit a chord. From there, I got more media interest and ever since I've been speaking at various programs on news stories that relate to extremism and terrorism. At the end of 2016 I was nominated as a finalist for Young Australian of the Year for the ACT."
In the years since his father's death Alpha has added various public speaking and volunteer roles at organisations such as Courage To Care, Together For Humanity and Country To Canberra to his teaching duties, but the ongoing trials and inquests around the attack continue to take their toll.
Alpha is eyeing a switch from the classroom into policy and research opportunities in the public sector, and is spending Term Four this year conducting research as a 2018 Churchill Fellowship recipient, meaning that he might have spent his last days in the classroom.
"I'm kind of taking a bit of a step back because my mental health hasn't been 100 per cent since about 2015. I get much more easily agitated and my anxiety spikes a lot during stress. I needed to make sure that I've been kind to myself."
When terrorist attacks like the recent one in Christchurch happen Alpha feels the impacts both personally, and via the affect they have on his Churchill Fellowship research.
"I applied to do research on ways to reduce the risk and rise of extremism in Australia. As part of the pitch I wanted to visit a number of countries that are, I guess, potentially a bit further along, or have also sadly, experienced more cases of extremism or rising tensions. I'm planning to visit the UK, Germany, parts of Scandinavia, and with events that happened earlier this year in Christchurch I'm also going to go to New Zealand, as well," Alpha said.
Alpha's research is likely to provide a more complete picture of what needs to be done to address rising tensions and risks of extremism. He believes that the rapid New Zealand response, which saw gun control laws implemented almost immediately, a Royal Commission set up and Jacinda Ardern's sterling leadership combine as a model for tackling extremism in the wake of terrorism.
"The New Zealand response in my eyes is quite extraordinary. I'm interested in creating a podcast documenting my journey over the past four years and my Churchill scholarship, in piecing together the puzzle of how we can prevent terrorism and extremism in the future," Alpha said.
The stars might have aligned to bring Alpha into teaching but it's fair to say that fate has pulled him in a different direction; a journey towards learning and understanding that shows the strength of a man who is marking his father's memory with solutions in a world of separation.