Teach To Lead accelerates the development of emerging leaders within schools serving low socioeconomic communities, to improve student and school outcomes.
The Impact Initiative ensures that the skills and concepts that Fellows build through the program are put into practice – with measurable results.
Each Fellow designs and implements a project with the aim of raising student achievement, increasing teaching capacity, or improving student wellbeing and engagement.
---
Building teacher capacity
Differentiation and documentation in Humanities
Seamus Coppick
Leading Teacher Teaching and Learning at Glenroy College
As part of his Impact Initiative, a two year project which puts the skills and concepts of Teach To Lead into practice, Seamus Coppick aimed to improve the quality of teaching in the Humanities domain.
"Glenroy College has a highly diverse student population with students commonly many years behind the rest of the state in the areas of literacy and numeracy," Seamus says.
"Anecdotally, staff would express frustration with the demands."
In this, Seamus saw an opportunity for improving pedagogy, curriculum documentation and teacher efficacy in the Humanities domain, emphasising staff expertise in differentiation.
Seamus' key strategies were culture change in meetings and planning time. This meant:
moving away from administration and towards pedagogy and planning,
regular professional development,
lesson observations,
and improved curriculum documentation and use of developmental rubrics.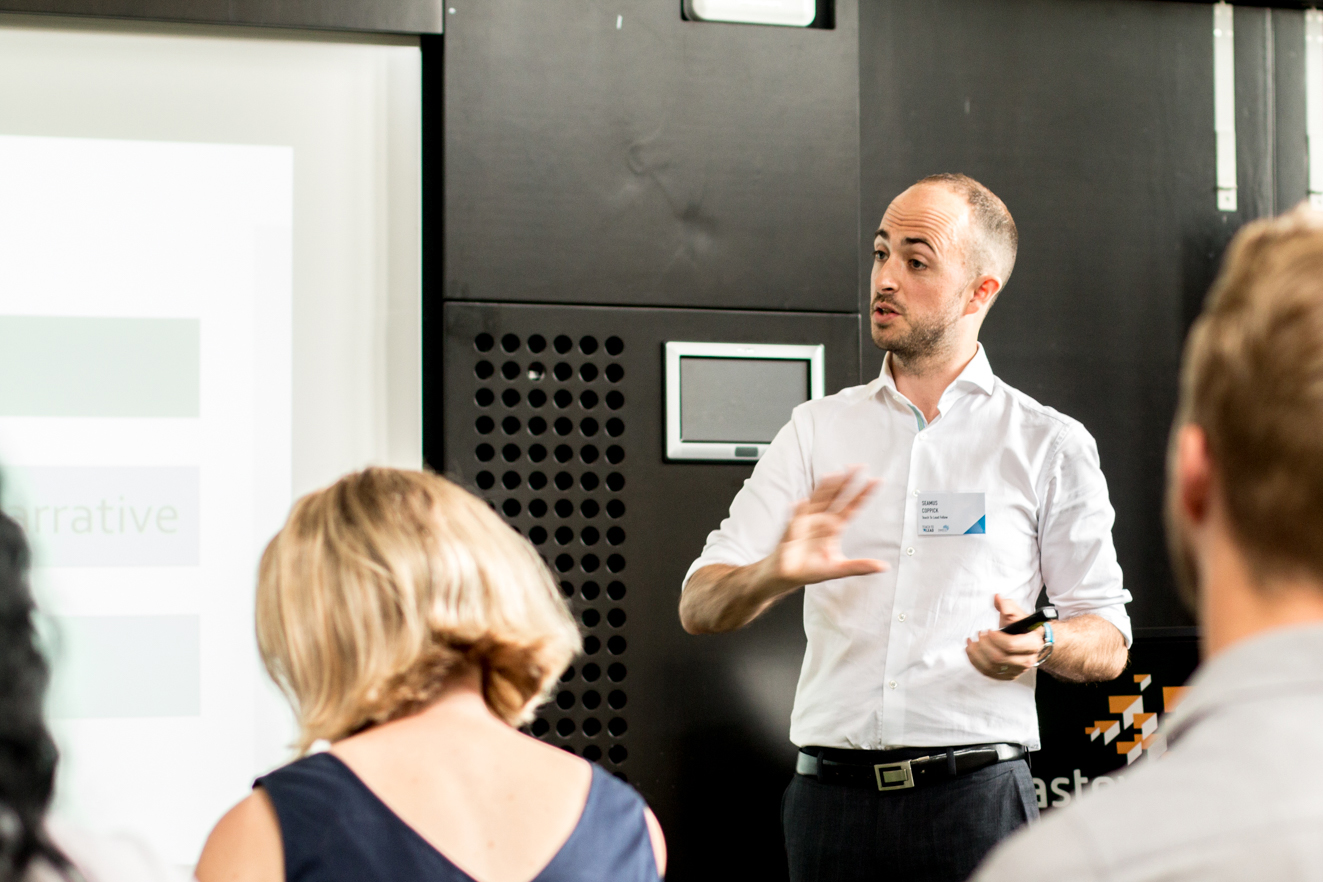 His approach involved three phases:
Research.
This shows that differentiation can have very high effects on student learning. A staff survey revealed that while over 80% of staff agreed that differentiation was an important area of focus that would make a difference to learning outcomes, it was a low priority for most when planning lessons.
Training and development.
This was offered through a variety of ways. Seamus had a goal that 90% of teachers would attempt a differentiation strategy by the end of the year. So he ran professional development sessions for Humanities staff, began two-way classroom observations, and supported staff in developing and utilizing developmental rubrics.
Implementation.
This involved a change in the meeting and planning culture of the Humanities domain at the school, to ensure that staff had enough planning time to be able to realise differentiation practice more consistently.
The initiative made an impact. All Humanities staff are now aligned, teaching towards the same common assessment tasks at every year level, with a clear focus on skills.
62% of students registered positive responses to the criteria "differentiated learning challenge".
When a graduate teacher joined the team in 2017 (during the second year of implementation of the initiative), they were able to focus on their practice on assessment for learning from Term 1.
"Narrative is important," Seamus says.
"Staff value reinforcement of the what, why and how behind actions."
He also pointed out a few areas for improvement, including finding the right data points and avoiding 'initiative overload'.
"Staff should be clear on their priorities," he says.
Building teacher capacity is, of course, a long term project.
"We are now at a stage where we are reviewing [assessments] and developmental rubrics."
This better allows the team to further align and track student progress.
"While challenging work, this is a 'good problem to have' as it represents a fundamental shift in the conversations the domain is having around student learning."
Seamus Coppick presented his Impact Initiative at Teach To Lead's Cohort 2016 Expo in November 2017.