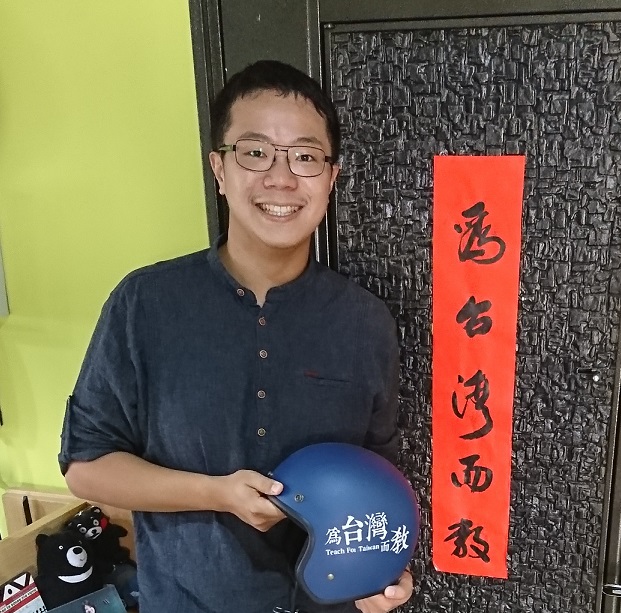 Stanley Wang taught Humanities and Chinese at Charles La Trobe College for three years.
He then took on the role of Head of Languages at Haileybury College where he managed a team of 80+ staff members across five campuses and twelve international sites.
Stanley was recently appointed the Chief Strategy Officer at Teach For Taiwan (TFT).
---
What's the context of education in Taiwan?
In Taiwan, there is actually a surplus of teachers in the country. The declining birth rates, along with job security and a generous pension system available for public servants, have resulted in an oversupply of teachers in the primary sector.
However, educational inequity is still a serious issue. Educational outcomes are highly dependent on the students' socio-economic status, and the inequity is among one of the most serious in the Asia-Pacific region.
Furthermore, despite being a small island (with the same population as Australia but only one-third of Tasmania in size), many schools outside of the urban area still find it difficult to recruit teachers altogether.
"Rural" here is not always the default antonym of "urban". Schools experiencing disadvantage here are often not "rural" enough to qualify for additional subsidies from the government. Nor do they appeal to teachers who prefer to stay near metropolitan areas.
In Mandarin, we often refer to these schools as 不山不市學校 (literally,"not-mountain-not-city schools"), a word play on the Chinese expression 不三不四 to mean "improper or unfitting."
What does your role as Chief Strategy Officer entail?
I describe myself as serving three roles as CSO: planner, translator and designer.
As a planner, I work with the Senior Leadership Team and external stakeholders to devise our strategic blueprint, from what we should be focusing on over the next twelve months, all the way to how we envisage ourselves in 2025 and beyond.
As a translator, I interpret the strategic plan down to the level of each department, each team and each staff member, so that we are all headed in the same direction.
As a designer, I draft and implement the professional development program for TFT staff and offer consultation on projects that are aimed at strengthening our organisational efficiency and effectiveness.
In which direction do you see TFT going?
We refer to ourselves as the "aircraft carrier". We are the stable, consistent home base for the "aircrafts" (our Alumni and Fellows) whom we equip to combat educational inequity.
From my perspective, I see the future of Teach For Taiwan as reaching beyond just serving our Alumni and Fellows.
From next year, we will start actively working towards becoming a "Solution Hub" for addressing educational equity issues in Taiwan.
We hope that down the track, when Taiwanese people as well as the global Mandarin-speaking community think about issues related to educational inequity, they will come to us to take advantage of the network of connections we have locally and globally.
How did the Leadership Development Program help you get to where you are today?
For me, it was the sense of empowerment I obtained and continue to strive for.
I had always done well in high school and university, but it wasn't until TFA that I felt that I could really make a systemic difference to the society.
Throughout the two years, my amazing Teaching and Leadership Adviser (Maddy), Clinical Specialist (Kaylene) and In-House Mentor (Judy) always provided me with tailored guidance, support and coaching at just the right time.
By the end of the program, I felt much more competent as a leader and I haven't stopped thinking about how to accelerate my impact in education since.
What are some highlights from your recent travels?
On my last trip, I visited 28 countries over six months. The trip helped me realise how big the world really is.
I loved the few months I spent in the Caucasus, Iran, Mauritius and the Balkans, but I also took two weeks to learn Finnish in Helsinki.
Finland is of great interest to me as an educator. More importantly, in my second year of TFA, I visited the Santa Claus village in Rovaniemi. I had a chance encounter with a retiree who was volunteering as the "Santa Claus" in the village. He was incredibly friendly and spoke twelve languages (including Mandarin).
I was floored by his commitment, and I felt so inspired by his passion to entertain guests from all over the world. As a beneficiary of his "generosity," I thought the least I could do was reciprocate a little by learning this very special (and difficult) language!