Applications to the 2023 Leadership Development Program close 14 August.
When she was an International Relations and Languages student, Grace Skehan planned on a career in community development, perhaps with the United Nations. A pivot into education through Teach For Australia (TFA's) Leadership Development Program has seen her take on teaching and leadership roles in the Northern Territory – including becoming the principal of Mount Allan School in remote Yuelamu.
It was while on student exchange in Indonesia that Grace realised there were opportunities to make a difference closer to home.
"I was in a village working on an aid project when an older man sat me down and said, 'Why are you here? Why not help people in your own country?'," Grace said.
"This was my naivety at the age of 21 or 22.
"It took a man in a tiny [foreign] village to point out that there were people struggling in Australia, and perhaps these problems were created from structural issues."
Returning down under, Grace finished her Bachelor of International Relations and Languages (Indonesian and Japanese) at The University of Queensland with a six-week volunteer placement in the remote Aboriginal community of Yuelamu, also known as Mount Allan.
Volunteering in Yuelamu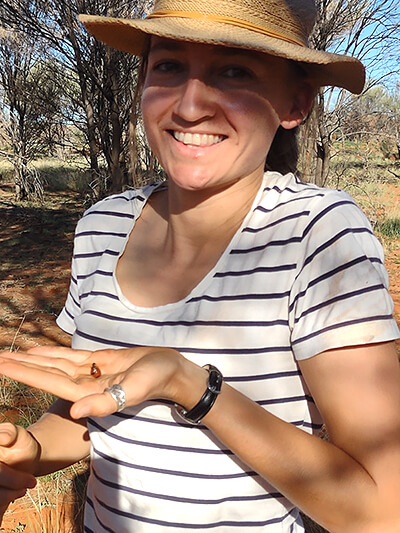 Situated approximately 300 kilometres northwest of Alice Springs, Yuelamu is a community of around 200 residents. The heat can be sweltering, with many days reaching 38 or 40 degrees.
Grace remembers the culture shock that washed over her when she arrived.
"I couldn't believe I hadn't known places like this existed in my own country," Grace said.
"Having a languages background, I was so excited that there were Australian Indigenous languages being spoken in Australia but I also felt stupid that I didn't know this earlier."
The six-week placement grew to eight months, after which Grace took over the role of sports and recreation worker, before becoming coordinator of all sports and recreation staff in the Central Desert Regional Council, and moving to Alice Springs.
Discovering Teach For Australia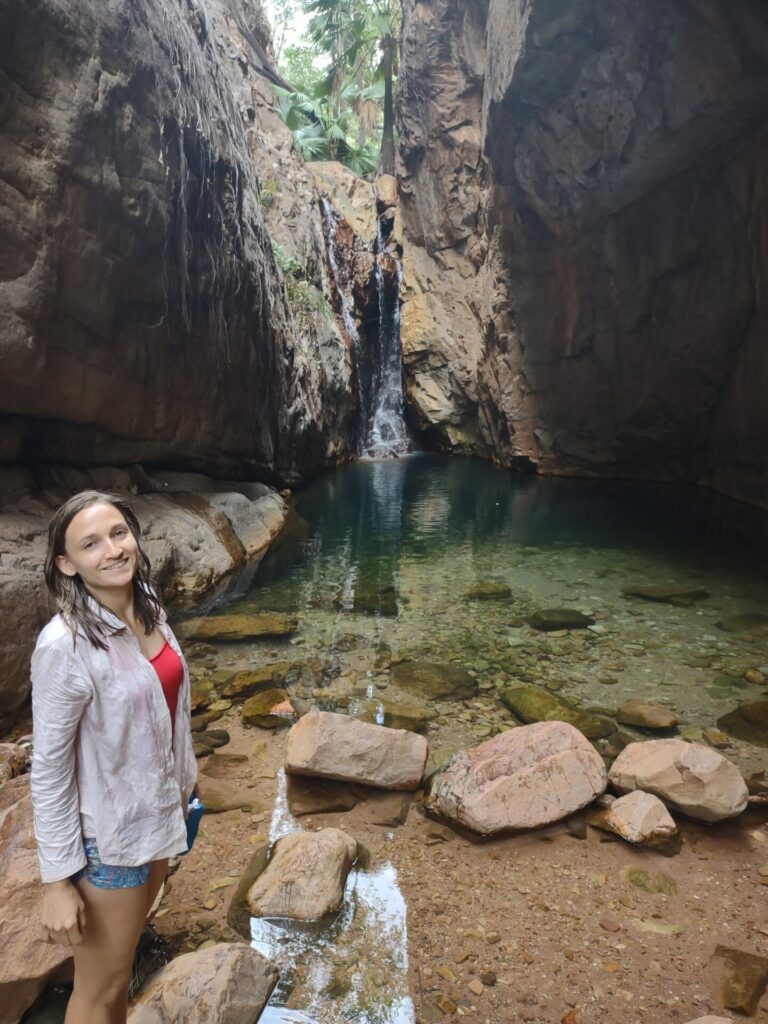 Coordinating 100 staff from across the central desert communities – including elders out driving at night to make sure their communities were safe – was a huge undertaking. It gave Grace insight into a variety of schools and teaching styles.
After two years in the desert, a Facebook ad caught Grace's eye late one night. "It was for Teach For Australia and asked, 'Do you want to make difference in the lives of children facing disadvantage?'. I thought, that's exactly what I want to do with my life!" she said.
"I applied for the program that night, even though I didn't enjoy school or university, and I didn't really like teachers!"
"My parents weren't really involved in my education ⏤ I'm the first person to go to university in my whole extended family."
Being able to study teaching and work in a school at the same time was particularly appealing.
"This (TFA) was like a golden ticket for me out of limbo, in terms of not knowing what to do with my life but knowing the impact I wanted to have," Grace said.
"I was living in Alice Springs at the time and learning Arrernte, the local language.
"When I found out I got into TFA, I bawled my eyes out ⏤ I never thought I'd get an undergraduate degree, let alone a Masters."
Grace soon enrolled in TFA's Leadership Development Program (LDP), going on to teach for three years at MacKillop Catholic College in Palmerston, followed by a year at Tivendale School in the Don Dale Youth Detention Centre, outside Darwin.
Principal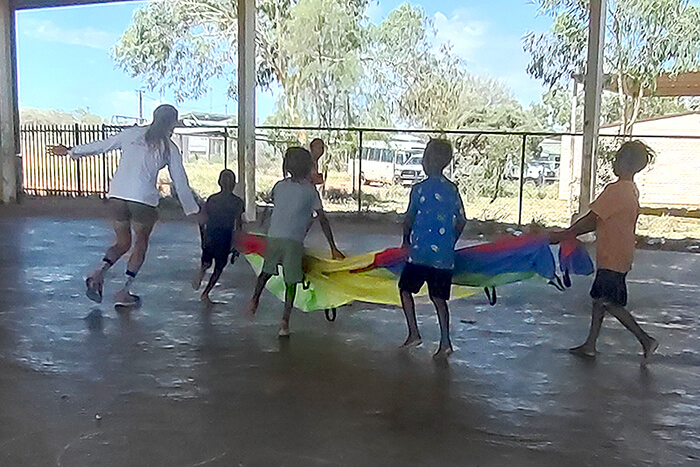 Grace then headed back to Mount Allan School in Yuelamu – this time as the principal, where she saw her role as maintaining the vision that every student can succeed with the right support. She worked to actively encourage her team of three teachers to be reflective practitioners but admitted they faced hurdles, with years 7 -12 taught in one classroom, 3-6 in another and Transition to year 2 in a third classroom.
"I wanted to see improved outcomes for students but to achieve that, we have to unlock the potential of our teachers," Grace said.
"It was my job to keep them resilient and celebrate the small wins."
Grace has now returned to TFA on staff, as a Teaching and Leadership Advisor. In this role she provides one-on-one coaching, regular classroom observations and pastoral care to current participants in the LDP ⏤ fostering a new generation of passionate teachers.
Applications to the 2023 Leadership Development Program close 14 August.