Think of Western Australia's Pilbara and a long list of bountiful assets quickly springs to mind. Landscapes as dramatic as they are ancient. Rich Indigenous culture and history. Shimmering horizons. Industry on land and surrounding seas. Red dust. Dazzling blue skies, and a climate that means short sleeves all year round.
But alongside the real beauty and romantic notions, there's a stark reality too. Like most regional locations the Pilbara also endures challenges – not least attracting and keeping skilled workers. The open spaces can also be isolating, and the heat relentless. Schools like Hedland Senior High School and Karratha Senior High School know only too well the challenge of attraction and retention of staff, and in recent years both have partnered successfully with Teach For Australia (TFA) to fill vacancies.
Since 2018, TFA has matched 10 Leadership Development Program (LDP) Associates to the two schools and, since 2019, TFA's operations in the Pilbara have been supported by an important partnership with Woodside.
"TFA's operations in the Pilbara are a real success story. We have strong and valued relationships at the schools we work with and feedback we receive is so heartening for our mission of working to close the education disadvantage gap," TFA's WA State Manager Trudi Horler said.
Woodside CEO Peter Coleman said the partnership with Teach for Australia built on a decade of investment in academic opportunities for secondary students in the Pilbara.
"Educational leaders told us that building school capacity was important for student outcomes, and Teach For Australia is tenacious in pursuit of that goal. We are proud to be part of this program that supports the development of students and the teachers that lead and inspire them," he said.
Hedland SHS outgoing principal Bill Mann, who recently handed over to new Principal Janine Keall, is unequivocal in his support of TFA and of the Associates teaching in the school.
"It is really hard to get content specialists to this area," he explained, "and with TFA we get young people who are not just enthusiastic about teaching, but are content specialists and who are really committed to becoming competent practitioners when they get here. They also bring with them a wealth of experiences from outside an education sphere. That's important.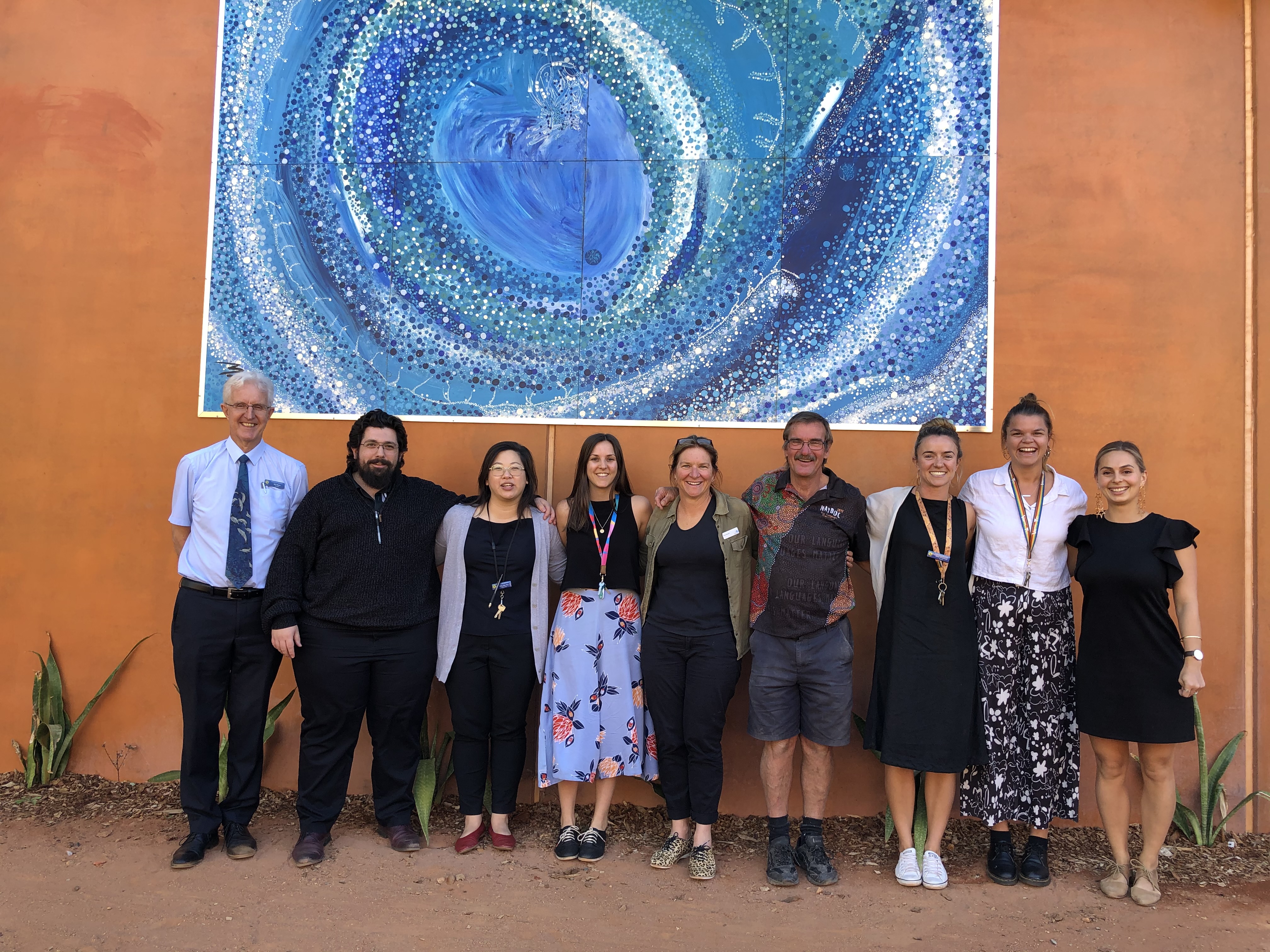 "For Hedland and other remote regional areas, it is a way we can get hold of some really crackerjack young people in a profession that needs young people to make it alive and dynamic."
The tenure of teachers who come and go from the region is also part of the challenge. Some may take only 6 or 12 month contracts, so it is helpful to have Teach For Australia's Associates commit to two-year placements.
A continuing culture of support for staff, especially those new to the profession, is recognised as vitally important at Hedland and it is clear that Bill and the teachers who mentor TFA's Associates take this very seriously. They are acutely aware of the importance of continuity for their students and for curriculum delivery, and also how daunting it can be arriving in a new community and starting a new and demanding career.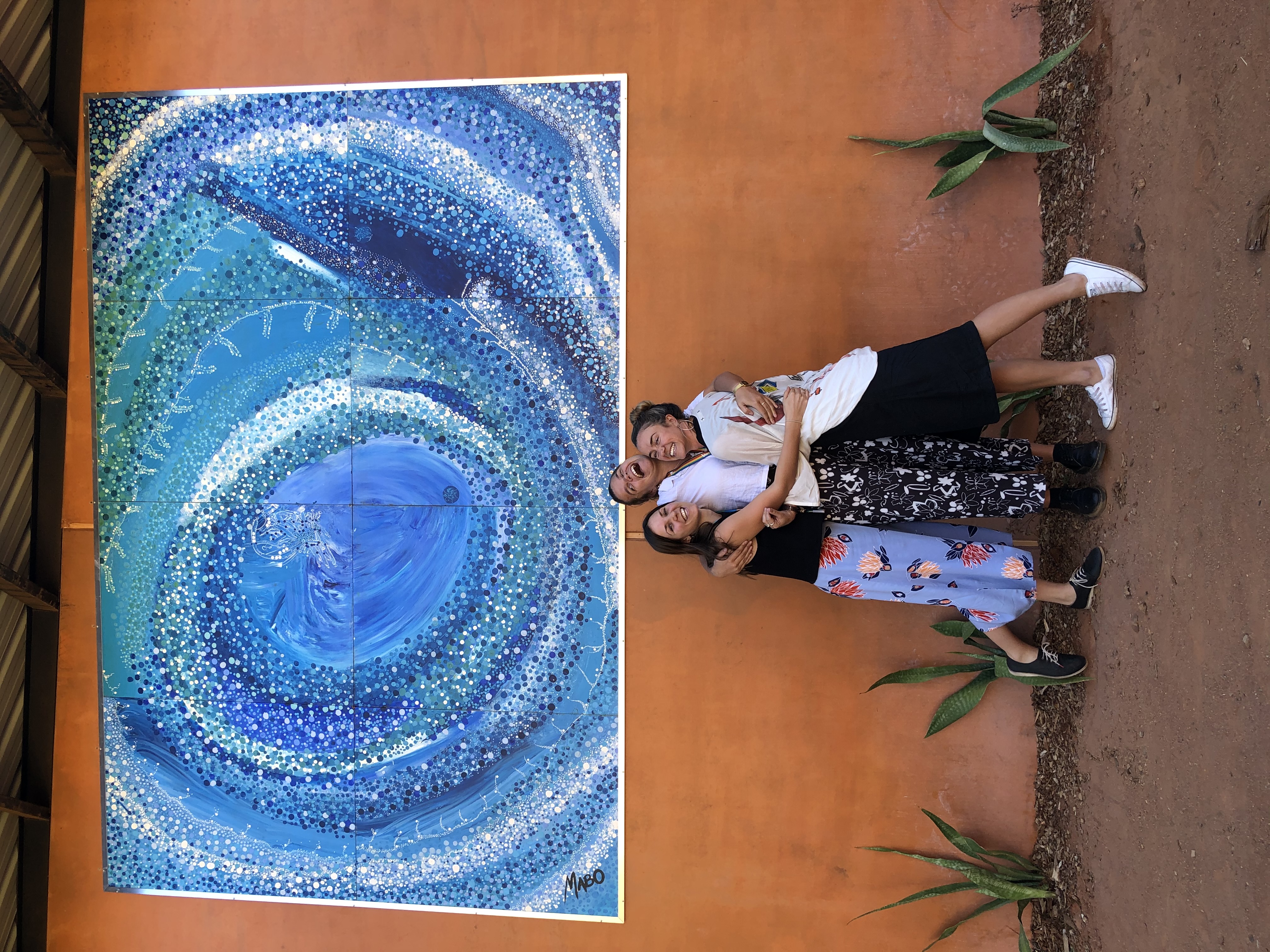 "We are a school that is good at listening and finding new ways to encourage people to stay up here. We are really passionate about having TFA Associates here and all the departments have embraced them as family members," said Sarah Finn, Head of Science, who is mentoring Eliza Sellars-Jones, one of two TFA Associates who started at Hedland this year.
"I like the fact that the Associates come in with innovation, they come in with drive. They obviously care about the profession and the impact it has on young students and youth," notes Chi See Tho, Head of English, who is mentor to TFA Associate Carly Fazioli (Cohort 2019).
Hedland is the only school within a 200km radius so the enrolment of just over 900 includes students from all walks of life.
For some of Hedland's students, just attending school consistently can be difficult and, even when they do get to class, learning progress can be impacted by what's happening in their lives outside the school gate.
"Hedland is as challenging a school as I think there is anywhere in Australia in terms of the context in which young people who become teachers in Hedland have to work," Bill reflects, but he adds there is no better place to learn the craft.
"One of our goals is to have people stay for at least four years. For a beginning teacher, it probably takes four years before you consolidate those generic teacher skills to the point where you can walk into a classroom at any time, on any day and almost teach any lesson. There is no better place to learn those skills than here at Hedland because it's tough here. It's a tough gig."
2020's two Associates, Eliza and Cassie O'Connell, have found Hedland a welcoming school and community, despite the demands of teaching while also completing their Masters in Teaching.
"The biggest challenge for me has been learning to 'let go a little'. COVID-19 as well as teaching in general teaches you to roll with the punches… Being able to adapt quickly is key and adapting with a smile on your face is even more
important because the students are so in tune with your moods, energy and attitude," said Cassie, who is teaching English to Year 7 and Year 10.
Her motivation to keep going is simple: "The kids! Those pleading eyes asking for your help before school, or the panicked emails the night before a test. But most of all that look of pride in class when they get an answer right or after an assessment is handed back," Cassie said.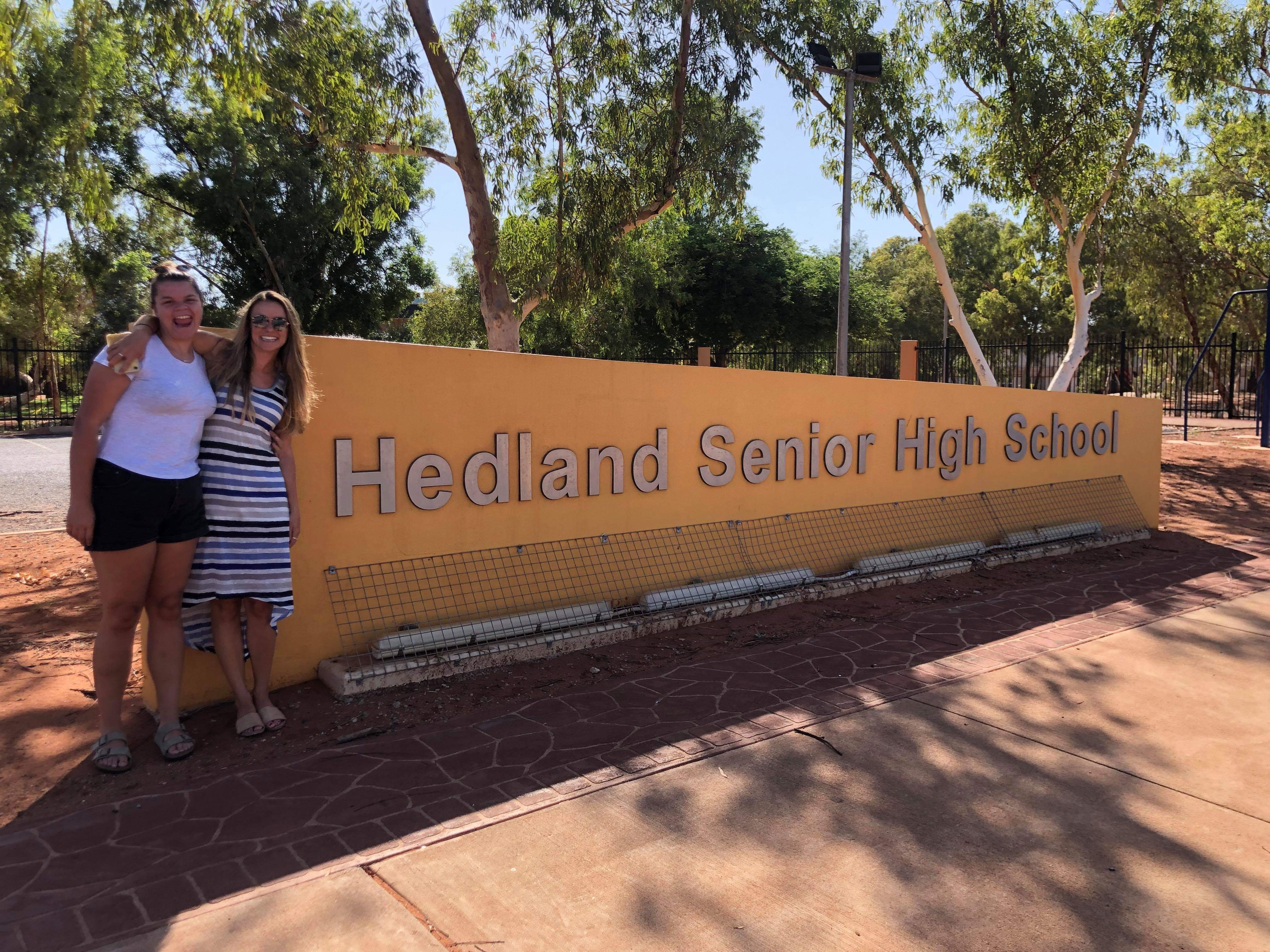 Hedland was not Cassie's first choice as a placement destination. A FIFO in her pre-teacher life, she wasn't convinced moving to a mining town was for her, but it didn't take her long to change her mind. "My biggest surprise has been how much I love Hedland!" she said. "The school has proven to be a great place for a junior teacher to learn. The staff are supportive, and the kids are everything. Living in a small community means that relationships are so special."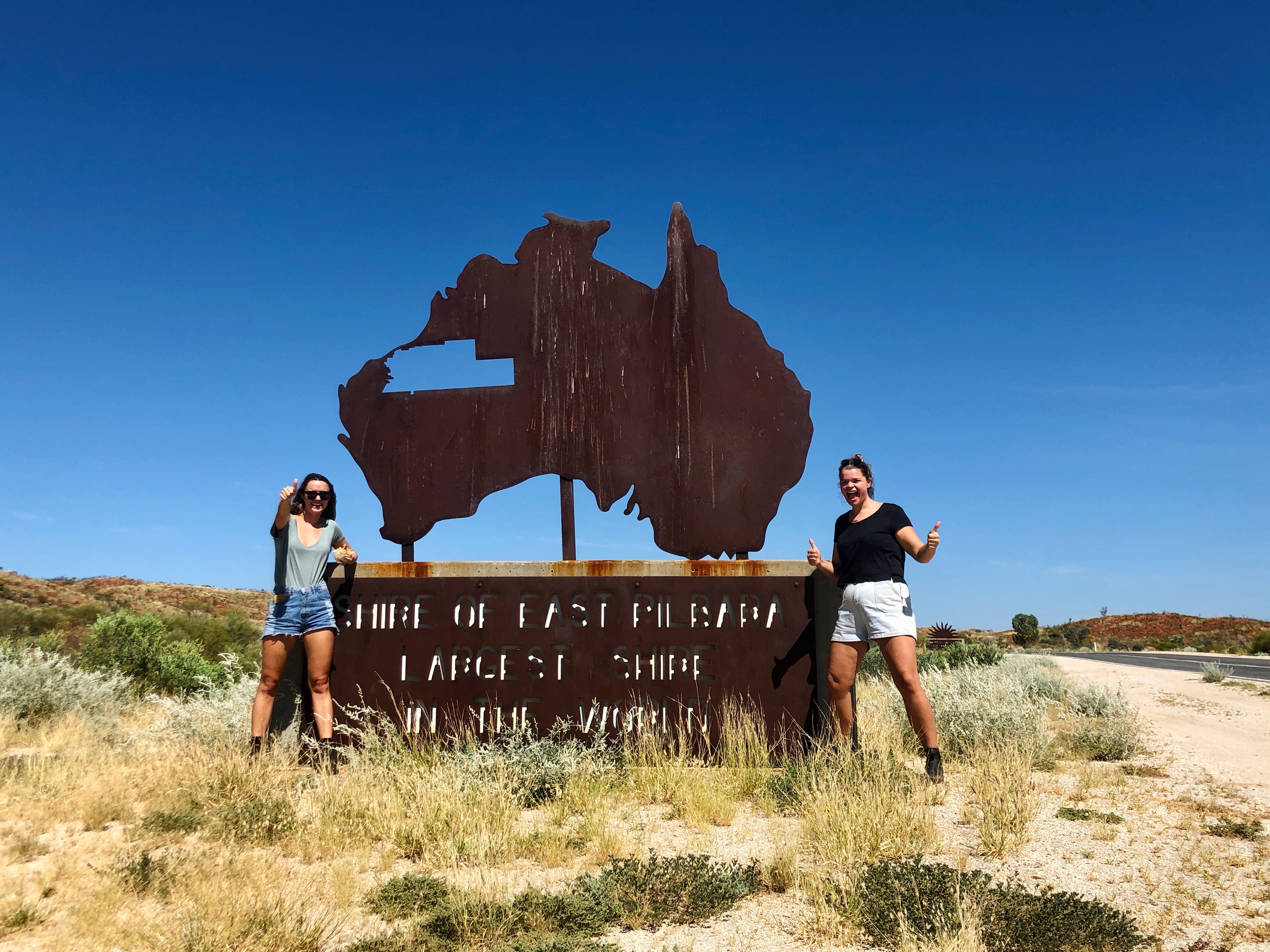 With COVID-19 restrictions in place, Eliza, who was living in Melbourne when she applied for the LDP, hasn't been back to Victoria this year to visit family and friends. The warm welcome of her new Pilbara colleagues and community has helped her through that personal challenge.
"As a new teacher a lot of people advise you that teaching is all about the relationships and I've found this to be especially important at Hedland SHS. I've found that building these relationships with staff and students is easier in a small town, because if you get involved in community events and sports you're likely to see a lot of your students and families there.
"I have found the staff here to be extremely supportive and motivating. There is a culture of sharing resources and helping one another, in and out of the classroom… it's great to be able to lean on the other staff in your department to give you perspective and help you improve."
It has been a similar experience for Jess Baikie (Cohort 2018), who is also in the Pilbara but some 250km down the road at Karratha Senior Secondary School.
Jess, who previously worked as a lawyer, relocated from Melbourne three years ago and would usually visit family and friends during the term breaks. She admits at first she was challenged by the reality of staying put this year due to COVID-19 restrictions, but she's found spending more time in Karratha has deepened her connection to the place.
"This year has been difficult as the borders closed and suddenly Karratha has become my actually home… it has given me the space to build routines and community," Jess said.
Karratha Senior Secondary has around 1200 students and Jess is teaching English to Year 7, 8, 10 and 12. She strives for creative lesson plans that encourage engagement: "I am currently tackling Romeo and Juliet with my Year 8 classes (which could have been a disaster!) and they have really gotten into it. The class has been putting on costumes to perform and analyzing the meaning of love. It has been beautiful to facilitate and watch."
As she comes up to the end of her third year, Jess reflected on what motivated her to apply for the LDP originally and what she would advise potential future applicants:
"I felt like high-quality education had a greater capacity to improve the lives of young people than my previous career did… [and] I care about creativity and community, both of which are at the core of the teaching profession.
"[My advice is to] think really carefully about your motives for applying, and really focus in on whether you will enjoy the actual process of teaching.
"Teachers need to care about their students and care about their craft. If you care, then you're well placed to give it a go!"