At Teach for Australia, our mission is to fight educational inequity by recruiting and developing exceptional graduates and career changers to teach and lead across Australia.
By joining our Leadership Development Program, you'll be inspiring young minds in amazing communities – all while helping to create lasting social change.
If you're thinking about applying for the next cohort of the program, check out these application tips from TFA Selection Specialist, Ziska Ludowyke:
My name is Ziska, and I've been working at Teach For Australia for the last 14 years.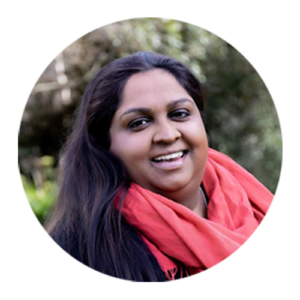 I've assessed hundreds of applications, conducted numerous interviews, and witnessed thousands of candidates go through our selection process. 
The first actions I recommend to everyone before they apply are:
2. Book in a chat with a Recruitment Manager.
If you decide to apply for our Leadership Development Program after you've taken those steps, here are some things you need to know to navigate our application and selection process.
The Leadership Development Program (LDP) selection process involves three assessment stages.
Initially, you will need to complete an online application form, which includes competency-based questions and a situational judgement test.
The situational judgement test has been designed to give you a preview of what life as a teacher in the LDP might look like. It presents you with scenarios that all teachers encounter during their careers and potential responses. Don't worry, no prior teaching experience is needed to complete this test. We're only looking to understand how you would respond in each scenario.
When we complete your online application assessment, those who have met our competency benchmarks and our provisional check for eligibility will be invited to a virtual interview. This is a chance for you to share more about your experiences and passions. We will send you some preparation information to help guide you through the interview three days prior to your interview time.
After this our third and final stage is an Assessment Centre (AC). These are done virtually as well and comprise three activities that reflect life as a teacher. Once again, lots of preparation and guidance materials are sent before you attend the day. Just make sure you prepare, and we are there to support you throughout the day.
We do have some eligibility requirements we're bound by, but once you check these you can get started with your application. We cannot stress the importance of checking your learning area eligibility before you begin. The uniqueness of the LDP is that, unlike other masters programs, our candidates must be able to meet the legislation requirements for enrolment into the masters as well as registration for employment. These rules unfortunately are not within the control of TFA. We do work very closely with our partners in these areas so if you are in doubt please reach out to our admissions team at apply@teachforaustralia.org.
Here are some top tips to support you with your application:
1. Remember why you're applying
We are a vision and mission-driven organisation that seeks to ensure that education gives every child a greater choice for their future.
We want to hear about your connection and commitment to this work. Many of our candidates are drawn to this work because of their own educational experience – what about that makes you excited about creating the change we need?
We're always excited to read about your motivations and goals in service to our mission, especially the things you'd like your students to achieve, across the two years of the program.
Therefore, we recommend that you spend time reflecting on this before you begin your application. Read our website so you fully understand what we do and why it's important.
2. Attention to detail helps you make good choices
The online application is your opportunity to demonstrate some of the competencies which we think are essential for success. When answering the competency-based questions, we recommend that you take time to consider what example you use for each question. Feel free to draw on professional, voluntary, or academic experiences.
We're looking for people with great skills who might not have a depth of education experience, so don't worry if your examples have nothing to do with this.
Be explicit in your answers; we cannot infer or assume. Remember we're not a specialist in your field, so aim for clear and concise answers and steer clear of technical jargon.
3. Reflect on your answers
For each question, make a note of what we have asked. Ensure that you answer the question in front of you, not what you think we might be looking for.
Communication is one of our core competencies. By proofreading, you will create an application free from grammatical errors and spelling mistakes. It doesn't hurt to have someone else proofread it either.
The word count is also not a limit on what you can write but a general guide to the level of detail we expect to see within your responses. Conforming to the word count demonstrates seriousness and thought.
4. Be a S.T.A.R.R
We suggest you bring this structure to your responses.
Remember, we don't know the situation, so please give some context to your experience.
Goals should be specific, so explain the task or target at hand.
Tell us what you did and why. Your actions always have an influence.
When you have a goal, you get a result. Sometimes the outcome is more important. Can you quantify it?
They say hindsight is 20/20. After all, is said and done, did you reflect on what you would do differently? What were your strengths? What would you improve or change?
If you have any word count leftover in your online application, have a look at your answers through the S.T.A.R.R. lens, this will help you identify any opportunities to add more detail.
5. Plan ahead and put in the time
While you can start and submit your application in one day, we don't recommend it because the competency-based questions require thought and detail. Make sure you've noted the deadline, and plan to chip away and create a strong application and set yourself up for success. Submitting well in time rather than scrambling to the finish line.
Focus on one example in each question and give it the detail to demonstrate positive evidence of the competency.
Ideally, you should aim to consistently work on your application over the course of two weeks and submit it. We assess on a rolling basis so you can have your outcomes within three weeks of submitting your application and potentially move forward in the selection process. You also need to allow time to complete the situational judgement test after you submit your application. Aim to do that within three days of submission.
Keep in mind that our process is not competitive, but it is selective. We use eight competencies to assess candidates and if you can demonstrate these to our benchmarks your application will progress to the next stage. It is critical that we find the right people who are ready to take on the challenge over the two years of the program.
Getting your application in before the deadline and earlier in the year will also help if you're interested in diversifying your learning areas or need to take on any additional study to become eligible.
6. Seek help!
We are a learning community and value people who seek feedback and help when they need it. Self-aware and resilient people will always know their limitations and look for learning opportunities from others.
Once you've opened an application we'd strongly encourage you to attend an application workshop or reach out to a Recruiter. They can talk to you about your application and give tailored advice specific to our process. Taking this on board will help you submit the best application possible.
Recruitment Managers can also help you navigate that tricky eligibility process if you're uncertain. They are your guides and your biggest advocates in this process.
Just email apply@teachforaustralia.org to arrange to speak with one of the team.