We caught up with Ainslie Water's from Teach To Lead's (TTL) Cohort 2019 — from a career in economics to being on the classroom frontline, we chatted about her passion for teaching and navigating the complex but rewarding path of school leadership.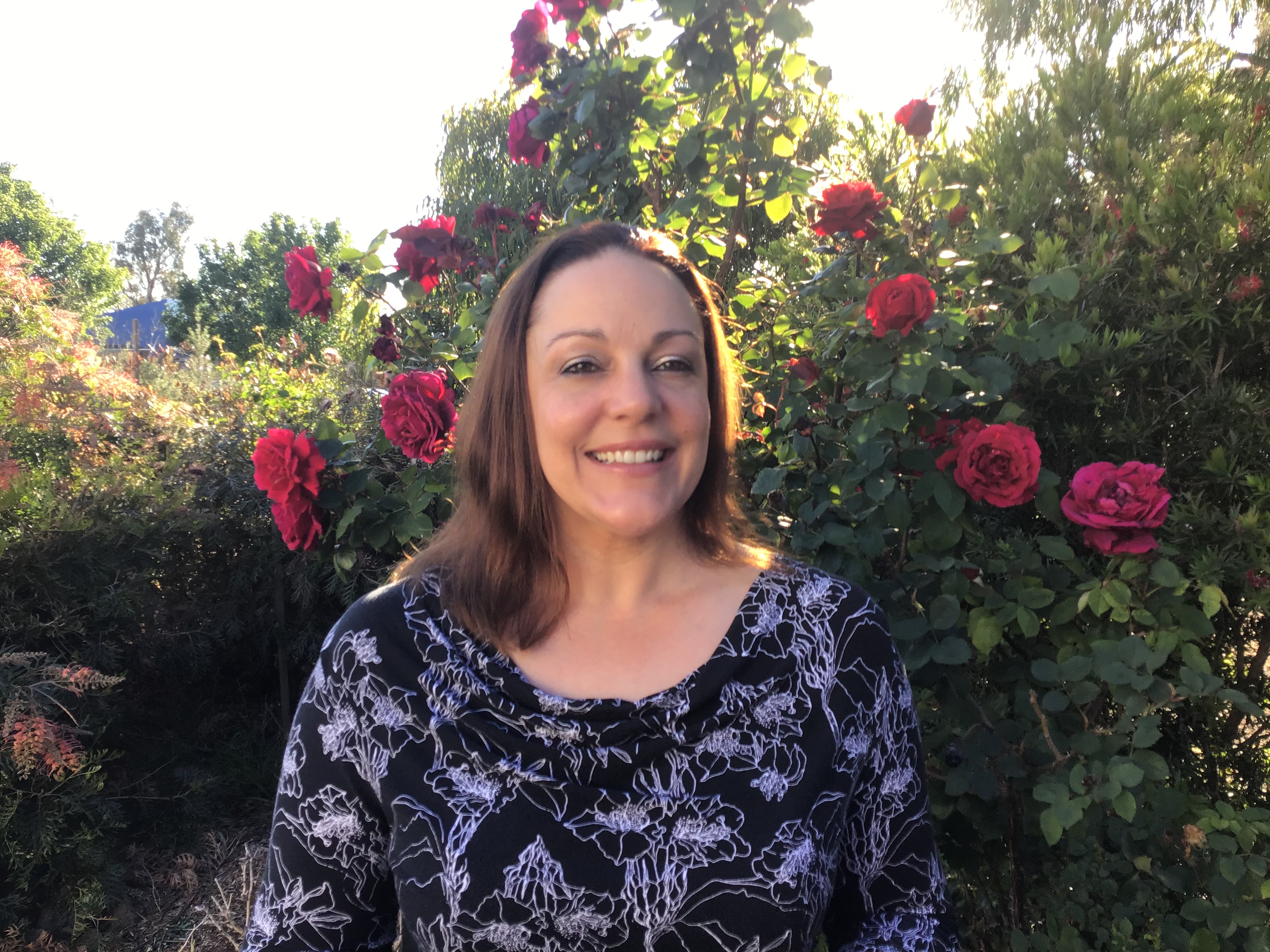 Ainslie Water's has been a teacher for more than 15-years, and has worked in a variety of school contexts, roles and settings.
Whilst she loved being in the classroom and on the frontline with students, she saw she could have more of an impact in a leadership position.
Ainslie commenced Teach To Lead in 2019 to support her development as Leading Teacher – Well-being, an area she's particularly passionate about.
Towards the end of last year, Ainslie stepped into an Acting Assistant Principal role at Chandler Park Primary School.
What made you want to become a teacher?
I had a teacher in years 5 and 6 named Mrs Smith, I absolutely adored her – she had such a positive impact on me as a child and I've never forgotten her. I think deep down I always wanted to be a teacher and I just didn't know quite how I'd get there! I
started off doing economics, which I hated! It turned out to be an absolute blessing because that's how I found my path towards teaching, which I've been doing for the past 15-years.
How did you know you were ready to take that next step in your school leadership journey? 
The birth of my son gave me a whole new perspective. I had been in a classroom teacher role for nearly 10-years and had worked in a variety of settings — I absolutely loved being in the classroom, on the front-line with students but saw that I could have more of an impact if I was in a leadership role.
During this period I had also studied psychotherapy and counselling, another area I'm particularly interested in, and I was passionate about putting these skills to use to a well-being role. When a leadership position came up I knew I had to apply.
What keeps you committed, as well as those around you, to the work that you do?
A day in the classroom is never the same! From a leadership perspective, of course it can be challenging at times, keeping everyone around you motivated — we all have things going on outside our jobs that can add another layer of complexity at times. I think at the end of the day though, if you're a teacher you're deeply passionate about our young people.
You have to believe in what you're selling — for me it's always about improving the outcomes of our kids (whether that's academic or well-being). I am 100% committed to trying to create equity in our school system — it always comes back to the students, which is a pretty easy selling point.
What is your proudest accomplishment with a student or group of students?
My proudest accomplishment has been since I've been at Chandler Park. I've been at the school for three years and there wasn't a lot of welfare in place for our students. Wellbeing is my real passion area and I put a lot of time and energy into changing this – now our families' know they can come and see me if they're struggling with buying school uniforms.
We've also established a breakfast club that runs five-days a week and has around 30 kids come along daily — if a child is hungry then how can we expect them to learn? In addition to this, and after countless letters and emails I've also been able to get our school accepted into the Foodbank Schools Program, which means we can send food packs to those families in need over the school holidays, for example we can send a home two weeks' worth of breakfast items that don't require refrigeration — that often goes beyond supporting the student in need but their siblings too.
As part of my well-being role I also got the support of our principal to bring in two psychologists to support some of our most at risk students and families. For me it's also been so rewarding to see the change in how our staff now talk about well-being and its importance within our school community and that constant drive towards achieving equity for our children.
How did being part of the Teach To Lead program change the way you look at leadership?
Being part of Teach To Lead really gave me that confidence boost I needed. It changed me into thinking that maybe I am ready to take that next step in my leadership journey — last year I took on an Acting Assistant Principal role and I really credit this to the skills I acquired through the program and the confidence I gained.
I also credit the network I built through the TTL program, it's a rare gift to be able to meet a group of like-minded people who understand your context, and be given the opportunity, time and space to be able to workshop ideas, practice having those difficult conversations in a safe and confidential environment.
What's your advice for other aspiring school leaders with a commitment to tackling educational inequity and who are looking to take that next step in their leadership journey? 
Don't be afraid to try different roles out, even if you think it's something you won't enjoy, give it a go — it's all learning and you might actually surprise yourself! Learn from those around you, especially from those long-serving staff — tap into their wealth of knowledge and experience, they're here for the same reason you are.
And don't be in a rush, take your time to build your toolkit, and when it comes to having an impact remember it's often the things that seem really small that will make a difference and contribute to making sustained and long term change.