We interviewed Teach To Lead Fellow Rachael Peet from Cohort 2018 about her experience in the program and her journey as an aspiring school leader.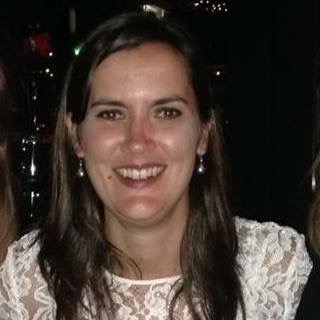 Rachael Peet has been teaching for the past nine years as a PDHPE teacher in NSW and England.
She has been in her leadership role as a Curriculum Coordinator for the past two years at the Waranara School in NSW, which is a special assistance school for students with complex needs, including trauma and mental health issues.
Here's what she had to say.
How did you know you were ready to take that next step in your school leadership journey?
I think having taught for seven years I had school/teaching experience behind me and then I saw a need/gap within my school around curriculum and started trying to fill that gap. This then led to my school principal creating a leadership role for me, and I became the Curriculum Coordinator.
It wasn't a leadership role that I originally saw myself wanting to take on — I always thought I would go down the pastoral care or Head of Sport leadership path. This role has certainly opened more opportunities for me and given me a wider understanding of the school and especially helped me to step up into Acting Principal in Term 2 of this year.
How can school leaders working in low SES schools address the unique challenges students face?
I think by having strong connections with other external support services so that students have a team that are supporting and caring for them. Students are then able to work on their unique trauma or mental health or family issues with that team, which helps them to then come to school.
School leaders need to ensure that there are strong curriculum programs that are student centred and differentiated, and individual learning support plans are in place for each student to enable students to achieve within the classroom.
What would you say to a middle school leader who was considering applying for Teach To Lead?
It has been an amazing experience. I have learnt so much not only through the intensive sessions but also through the other Fellows in the program. The practical application of strategies has been so valuable. Leadership can be a lonely place especially the higher up you go, so developing leadership skills early really helps manage the difficult situations.
Engaging with your leadership coach every month is a massive support and learning tool, they keep you on track and help embed those practices you learn through the intensive sessions. I would not be the leader I am without Teach To Lead.
Can you talk briefly to your Impact Initiative and how you're hoping it will benefit your school and students?
My Impact Initiative is that by November 2018, 85% of all programs will reflect differentiation and student-centred activities in order to increase student engagement, as measured by growth of attitudes and aspirations survey from 3.5 to 5 by October 2019. I am hoping that it will benefit the school and the students as moving forward there will be innovative student-centred learning programs that are differentiated to meet the needs of the students, the aim is that this will improve student engagement during class.
Teachers are being supported to do this through peer observations, Teaching and Learning Community that has a student-centred learning focus where teachers take it in turns to run a workshop twice a term and I observe each teacher once a term to help support them through this change.
What kind of leader do you aspire to be?
I aspire to be a leader that is driven to achieve improved student outcomes, who is seen as and respected as a leader by those that I lead.