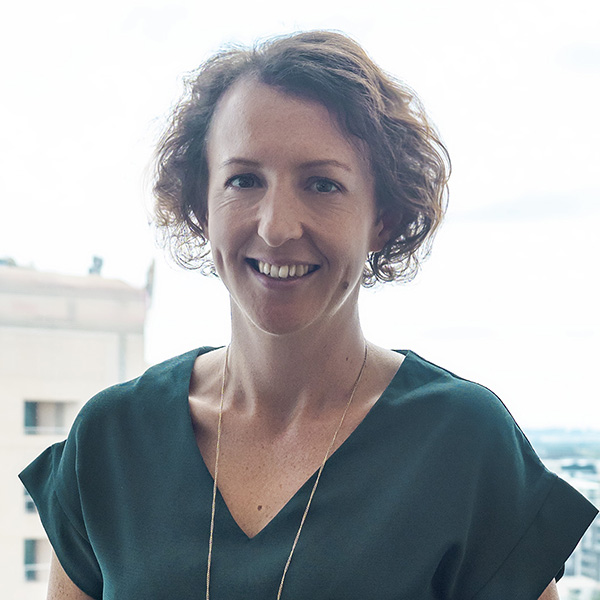 Edwina Dohle joined the Teach For Australia Leadership Development Program in its inaugural cohort after finishing her Law degree, bringing a passion for social justice and a hope to use her skills and qualifications for good.
After four years of teaching at Bundoora Secondary College, she felt the need to make a different impact kind of on education—at a federal policy level.
In 2014, she moved to Canberra for a graduate program at the Department of Education, and hasn't left the education policy space since.
---
What made you join Teach For Australia?
I think TFA offered an amazing opportunity to get right to the coalface of social justice issues in Australia straight out of university.
The opportunity to test yourself and develop while doing whatever you can to improve educational opportunities was really compelling.
I'd done Law at university and was pretty uninterested with the Collins Street approach, and the chance to get into the community and work with real people and begin to understand the challenges that they were facing was great.
What led you to the Department of Education?
I felt that there were a lot of issues in the education and public policy space that have a huge impact on life opportunities in the community.
Being able to examine where we are and develop solutions that can actually move that forward, I think is something that is quite unique to the public service.
There's huge impact and real change that happens from advice within the government so I wanted to get involved and learn as much as I could about what that policy making process looks like in practice.
Working with the Commonwealth, having that lens across the whole country in a stewardship role in the education space with the states and territories was really interesting.
In 2014 I did two grad rotations through the Department of Education. The first one was in the early learning and childhood space where I worked on the development of an early learning languages app to introduce languages training for preschoolers.
Then I moved into higher education, to consider what the sector would look like in the future and what the government's role in disruption of tertiary education might be.
Do you think you would be doing what you are now if it wasn't for Teach For Australia?
Teach For Australia really solidified that education is the foundation stone, and it's the place where you get the biggest returns on investing your effort and time.
What are your big aspirations and hopes for education in Australia for the next ten years?
I would really like to see the breaking down of barriers between different types of students and different schools.
I think there has been an increasing demarcation of different types of education sectors, and the thing we want to do is maximise people's freedom to pursue whatever is meaningful to them.
At the moment, there's a very strong focus on academic outcomes, which I think sometimes devalues social contributions to a range of different professions.
I'd like to see a system that engages individuals to understand their personal strengths and preferences so that they can realise the individual pathway that is best for them.