Plus One: A partner's guide to joining Teach For Australia's Leadership Development Program
Part 1 of a 3-part series.
---
While a small majority of Teach For Australia (TFA) Associates enter the Leadership Development Program (LDP) as single people, there is a growing number who join with their partners or families in tow. Newly-wed couple, Cohort 2021 Associate Josh Biermann, and his wife Candice Biermann moved from Queensland to Roxby Downs in South Australia just three months after getting married. In this three-part explainer series, they share their story and some great advice for other couples about to set off on their own TFA journey.
Life comes at you fast. In mid-June 2020, Brisbane-based structural engineer Josh and his wife Candice, who was working in the youth justice sector, were at a family event and learned about TFA. Josh was thinking of a career change and he and Candice liked what they heard. Jumping on the TFA website Josh registered his interest in joining the LDP, attending one of TFA's highly recommended application workshops later that month.
The process of applying for the LDP requires plenty of patience and can take many months. Between applying and hearing news of a school placement opportunity, the couple got married in September and had their honeymoon in the Whitsundays.
In the meantime, around a dozen TFA staff members were working on Josh's application. Members of the Recruitment, Selection and Program teams organised and assessed the results of a virtual Selection Day and Josh's application, while Admissions team staff gathered, analysed and verified Josh's qualifications, which define the teaching areas Josh is able to teach in.
Elsewhere, School Partnership and State teams engaged with the various Education Departments in the jurisdictions TFA works in, connecting with partner schools to explore placement opportunities for Josh and the other successful applicants. Australia's States and Territories have slightly different processes for handling vacancies which can impact on the placement process and the timing of when opportunities might arise, so it's not unheard of to find that Associates don't know their placement school – or even if they'll be placed – until after the virtual National Initial Intensive kicks off in November.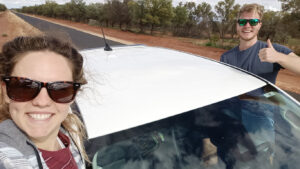 During the application process Josh had advised TFA that he was willing to relocate anywhere, significantly improving his chances for receiving a placement offer.
"52 per cent of Josh's Cohort relocated to join the program," South Australia State Manager and Coach Gia-Yen Luong said, with Josh adding that several fellow Queenslanders went to Tasmania and Victoria.
As placement opportunities became tentatively available, Josh and TFA staff connected to keep him up to speed with the process. In the background, Candice, eager to know when and if she should hand in her resignation and start packing up their belongings, would slide questions under the door for Josh to ask at those catch-ups.
"I found myself with a lot of questions," Candice said.
"Like, what does this look like for the partner? Is the cost of moving both our belongings covered by TFA, or is it only Josh's half? Would I be welcome at the Intensive? What would the accommodation be like? That sort of information was what I was after."
Finally, a placement came up in TFA's newest jurisdiction – South Australia – at the remote Roxby Downs Area School.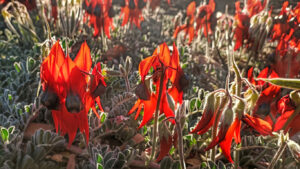 "I didn't hear anything till about mid-November. And then all of a sudden South Australia popped up. And I think it was a few days later I was in a call with the school principal," Josh recalled.
Located a six-hour drive from Adelaide, Josh and Candice jumped at the chance to start their new life in 'Roxby' and the race was on to pack, sell their cars which wouldn't be suitable for life in the dusty red desert of outback South Australia, and buy a four-wheel drive vehicle – which they picked up from the dealership two days before leaving Brisbane. They farewelled family and made it across the South Australian border for a Regional Intensive in Adelaide all while the threat of a forecast COVID-induced border shutdown hung over their heads.
---
Read part 2 of this series.