Plus One: A partner's guide to joining Teach For Australia's Leadership Development Program
Part 2. Read part 1 of this series.
---
From Adelaide to remote Roxby
A week or so before going into the classroom, Associates gather in person or virtually for a multi-day training program called Regional Intensive. This State or Territory Intensive allows Associates to take their knowledge from National Initial Intensive (NII) and the studies completed before the NII and focus it through a local lens.
In 2021 TFA placed three Associates in South Australia during its first year of working in the State, including Queenslander Josh Biermann, who was accompanied by his wife Candice. The South Australian TFA community were able to gather in person in Adelaide for Regional Intensive due to the state's COVID-free status.
Candice and Josh were initially heading directly to Roxby to drop their belongings off at their new home and then return to Adelaide for the Intensive. However, the combination of nearly being locked out of South Australia by a border closure, a long time behind the wheel, and a mandated period of self-isolation, meant the couple headed directly to Adelaide, crashing unannounced on a friend's floor in the lead-up to the Intensive.
"We arrived in Adelaide around the 8th of January. We had to isolate on arrival but we found out the accommodation we had didn't allow people to self-isolate there so we were going to be essentially homeless for a week," Candice said.
"Thankfully we had some friends in Adelaide, so we rocked up to our friends' place at about 10.30pm and slept on their floor for six days. Because we had to isolate on arrival, they had to isolate as well. Thankfully they're still friends, which is lovely!"
By the time the four-day Regional Intensive started the couple were out of isolation and staying in TFA-provided hotel accommodation, which meant Josh was able to focus on his learning and Candice was able to shop at Costco in readiness for the move to Roxby Downs.
"It was great that I was able to stay at the hotel with Josh," Candice said.
"Gia-Yen was great too. She invited me along to everything, which I really appreciated because going into it, I was like, 'I know that I'm not doing the program so I'm not going to be catered for' and it came as a pleasant shock to me that Gia-Yen asked if I wanted to come out to dinner with the participants."
"I was encouraged to meet people and that helped because I guess in a way we were in it together. I might not have been in the 'frontline' but it was nice to meet the people Josh is doing the program with and feel a part of it."
With Regional Intensive ending and start-of-school-year nerves growing, the Biermanns took to the road for the six-hour journey from Adelaide to Roxby Downs.
What were their first impressions?
"Roxby is very red. It's an interesting landscape. Coming out here from Adelaide you go through three or four quite drastic changes in scenery," Josh said.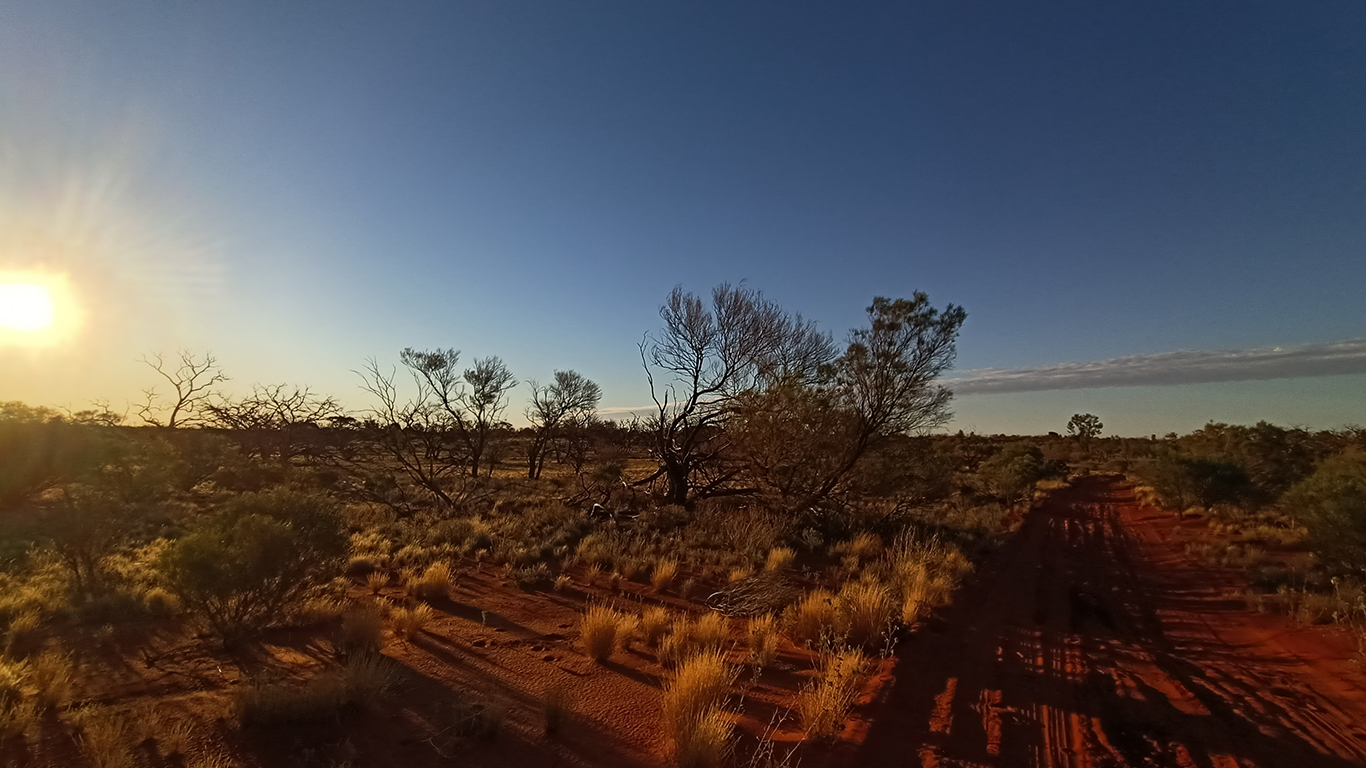 Roxby Downs – affectionately shortened simply to Roxby – is a mining town. The township has evolved to service the nearby Olympic Dam mining project which is operated by BHP. The mine is the largest known single deposit of uranium in the world and the fourth largest copper deposit. Roxby has a highly transient population of around 4000 people. When Josh and Candice arrived in town before the start of the school year the town was barely populated and they found themselves able to unpack their shipping container and set up home before the township sprung into life for the new school year.
"It was a ghost town when we arrived. In the school holidays pretty much everyone leaves Roxby and I remember saying to Josh, there's no one living here," Candice said.
Each jurisdiction is different, but in South Australia the Education Department provides Associates with access to subsidised housing and the couple got accommodation in a modern two-bedroom home just a 10-minute walk to the Roxby Downs Area School where Josh is placed for the two years of the program.
"That 10-minute walk covers almost half the town. It'll take you about 30 minutes to go from one side of town to the other," Josh said.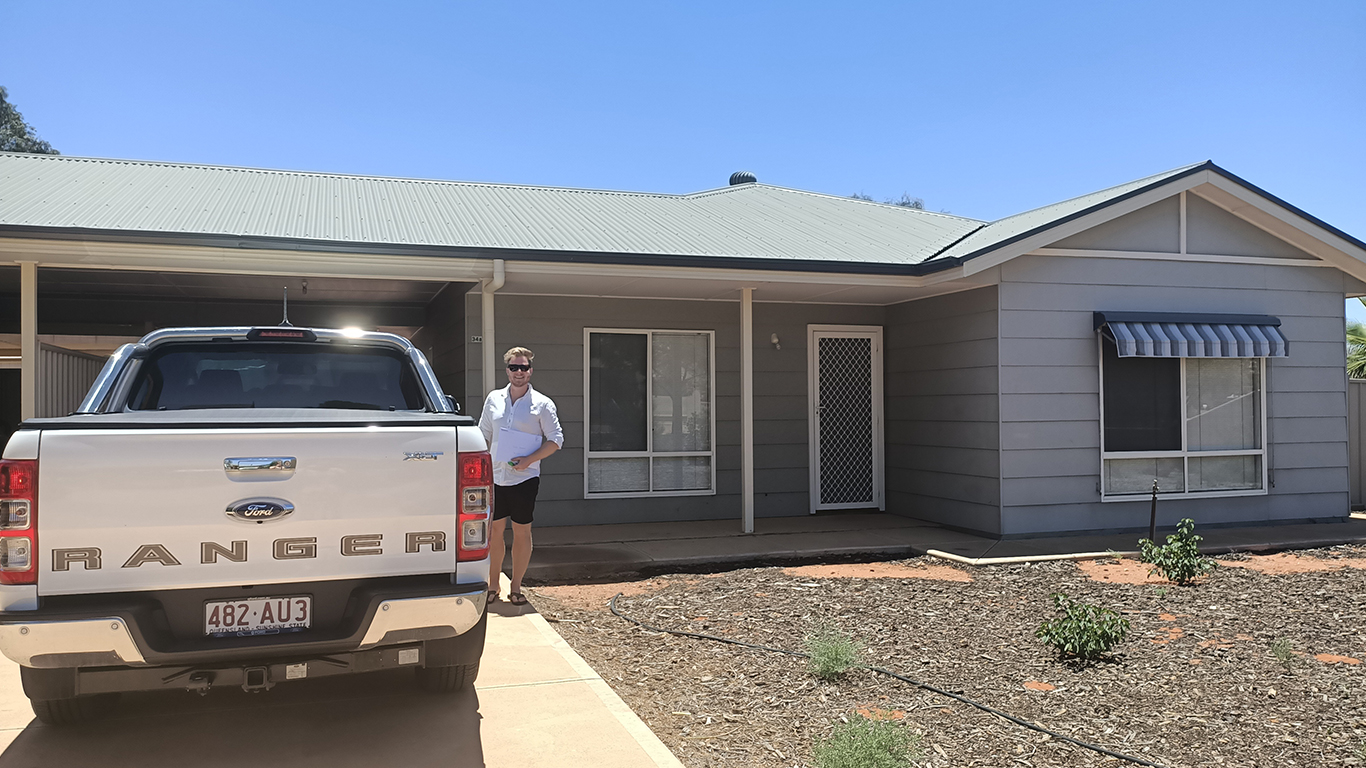 As to the house itself, the couple had seen a floorplan and a few photos taken from odd angles so didn't know what to expect before unlocking the front door on move in day.
"I thought it was going to be so old and dingy but it's actually really nice. It's not a new property but it actually felt new and we were really impressed," Candice said.
---
Read part 3 of this series