Alex Chappell's exceptional journey as a young scientist took on new heights in 2018 when she was announced as the inaugural recipient of the Michael James Lambourne (MJL) Scholarship.
The MJL Scholarship is awarded to support the tertiary studies of an outstanding secondary school student who has faced and successfully overcome significant adversities throughout their educational journey.
The scholarship is valued at $25,000 per year throughout Alex's tertiary studies in Biomedical Science.
Alex is now on an outstanding path – but for many reasons, school was not always her priority.
Alex's path to the MJL started in Year 9 when a tough but inspiring teacher helped start to channel her energy into studies, specifically in Science.
She re-gained this momentum when she left Ballarat to return to Traralgon College in Year 11 as an independent student, meaning she was fully responsible for her own finances, housing and schooling.
At Traralgon College, Alex was encouraged to apply for the National Youth Science Forum (NYSF) by her Biology teacher and Teach For Australia Alumnus, Keita Matsumoto (Cohort 2016).
At first, Alex was doubtful that attending the forum was a possibility for her.
"NYSF is such a prestigious program that seemed very out of reach," she says.
But Keita took her ambition seriously.
"I felt and saw two things in Alex: an incredibly firm sense of conviction, and outstanding leadership abilities to move others towards an outcome," he says.
"Fundamentally, Alex had an innate hunger and tenacity that could be nurtured to achieve great things."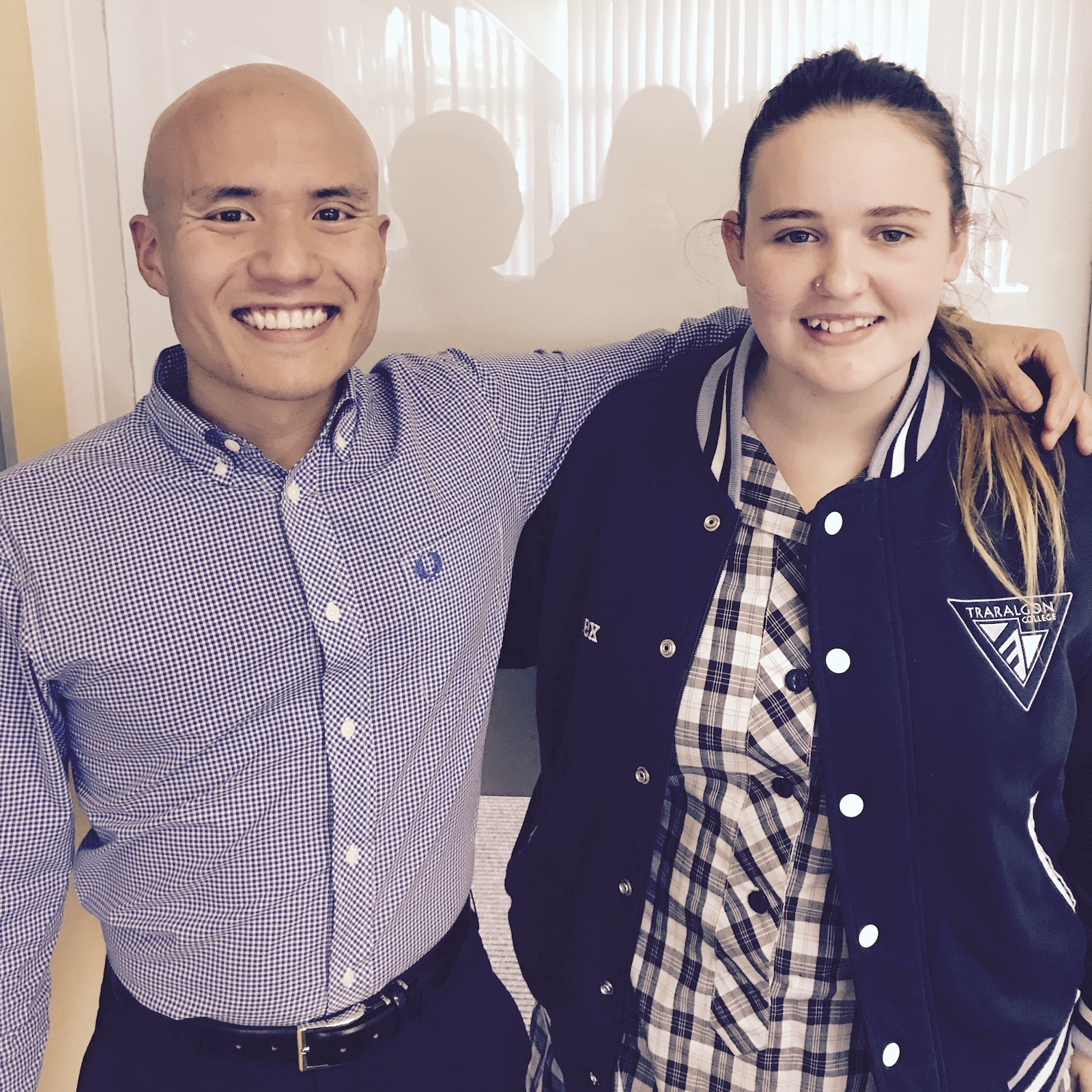 With Keita's mentorship, Alex set to work practicing interview etiquette and revising her application.
"We definitely did our due diligence!" Keita says.
"We first got in touch with a number of NYSF alumni. With the help of Suraj Ajjampur (Cohort 2016), we connected with a seasoned NYSF alum who had worked with the program and who gave us a lot of valuable insight into the application process."
"We then worked on many drafts for Alex's application whilst exploring what a career in Science could mean for her. With the help of Sarah Martin (Cohort 2015), we ran three mock interview sessions with and without CVs, and Alex iterated her approach with lots of feedback."
After over two months of preparation, Alex was accepted into the NYSF, one of the most competitive and prestigious Science forums for secondary students in Australia.
In January of 2017, she went to Canberra for twelve days, where she attended lectures, visited labs with leading Scientists and met other students just as curious and interested in Science as she was.
Though her teachers had encouraged her to pursue Science, the possibilities within the domain were often hard to see.
"I am a person who learns through both practice and theory – but [only learning] theory made the classes more disconnected from the subject."
The forum in Canberra inspired Alex, and she wanted to see more of the world of Science. She applied and was then selected to attend the London International Youth Science Forum (LIYSF) as one of just twenty-five students to represent Australia.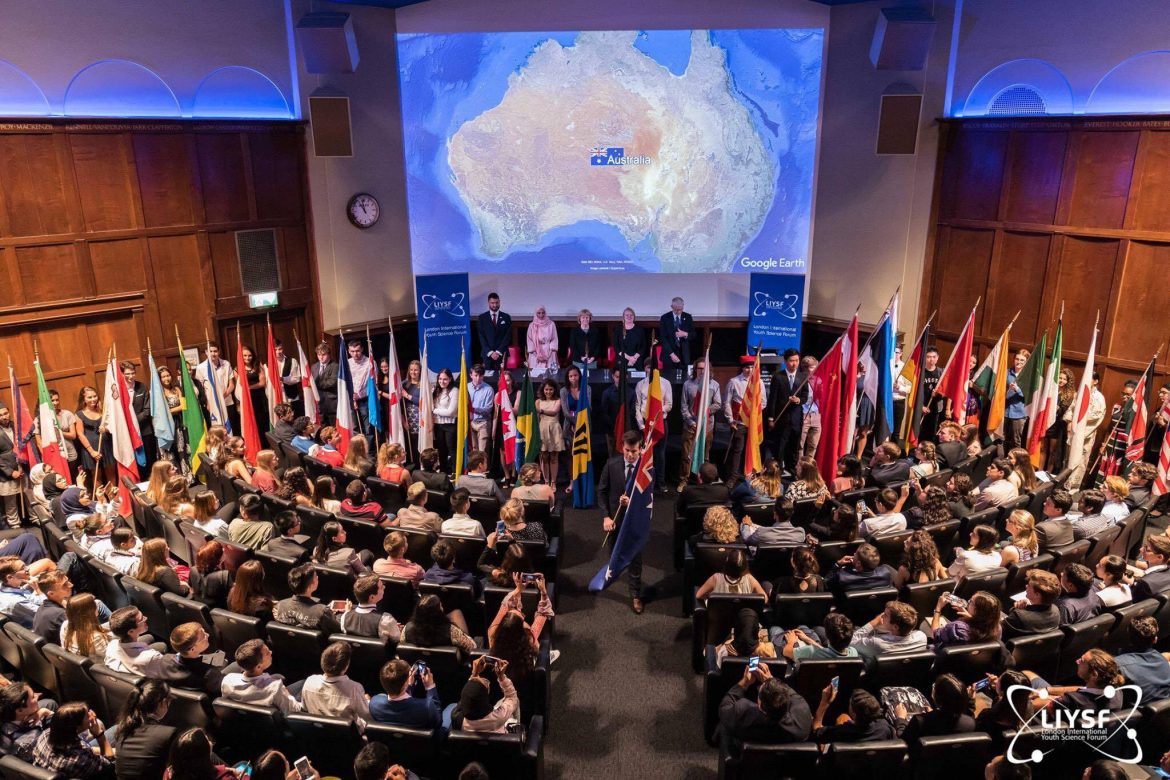 "It was my first time out of Australia," Alex says.
"It was exciting to see new things and new places."
For Alex, meeting young people from around the world who shared her passion was an incredible highlight.
"I had never worked with such a diverse group of ambitious and motivated peers."
In Australia, students from regional, rural and remote communities face educational inequity compared to their metropolitan peers.
"A real barrier for people studying Science is that rural and regional students have less access to great resources compared to students in the city," Alex explains.
"Rural students aren't exposed to Science in the same depth and have to seek programs outside of school to experience different types of Science."
This challenge has been on the mind of the Australian Government, too, when in 2017 it commissioned an Independent Review into Regional, Rural and Remote Education (IRRRRE).
The review received over 300 submissions from stakeholders, including Teach For Australia. Conducted by Emeritus Professor John Halsey from Flinders University, he made eleven recommendations earlier this year, and suggested fifty-three actions as examples of how to progress them.
Among many others, this included greater flexibility in the application of the curriculum, rigorous selection of – and ongoing support for – teachers and ensuring children start school with a strong foundation for learning.
From Alex's perspective, improving regional education means providing access to great teachers as well as the resources that let students experiment and 'do science' in their own schools.
"They should have the same opportunities in Science as someone that studies in urban areas," she says.
"Going to NYSF and LIYSF made me realise how rich Science can be as a field of study and as a work industry," Alex says.
"Seeing first-hand the things we were learning about in the classroom made a huge difference in my desire to study Science at university."
Alex is currently in her first year at Victoria University. She is studying Biomedical Science towards a career in medicine and public health.