'Passion-Based Learning' was introduced at Portland Secondary College last year and is already a core course at the school.
"We are one of six schools that have partnered with the Australian Learning Lecture (ALL) Passion Index Project in order to combat disengagement and underachievement by unlocking students' passion within a learning environment," Ben said.
Passion-Based Learning (PBL) is one of the new classes introduced last year as part of the project.
"The class attempts to allow students to learn based around their passions," Ben said.
"We spend time exploring what students are passionate about, what their strengths are and how they like to learn. They then combine this information to design a project they will pursue. The project needs to teach them something and ideally solve a problem facing themselves, the school or the community."
Students implemented their Passion Project throughout the term, which culminated in a Passion Fair at the end of the year. Students from Ben's class prepared reports on their projects.
---
Nature by Meg
Meg was in the 9F PBL class and she completed a fabulous project called Nature on a Canvas.
"It is basically its name, nature on a canvas," Meg said, laughing.
The project was made up of two canvases: in the middle of the canvases were four figures, fitted in pretty, nature-made dresses. Meg said that the figures were four girls from her school, all in her year.
"I wanted to do something with both my passions, nature and art," she said.
Meg was very happy with the way it turned out and she is already planning to do more projects like it. Mr Heenan, the PBL teacher said that the class' projects were excellent. At the end of the term the class was involved in a fair showing off their passions which was a big hit.
---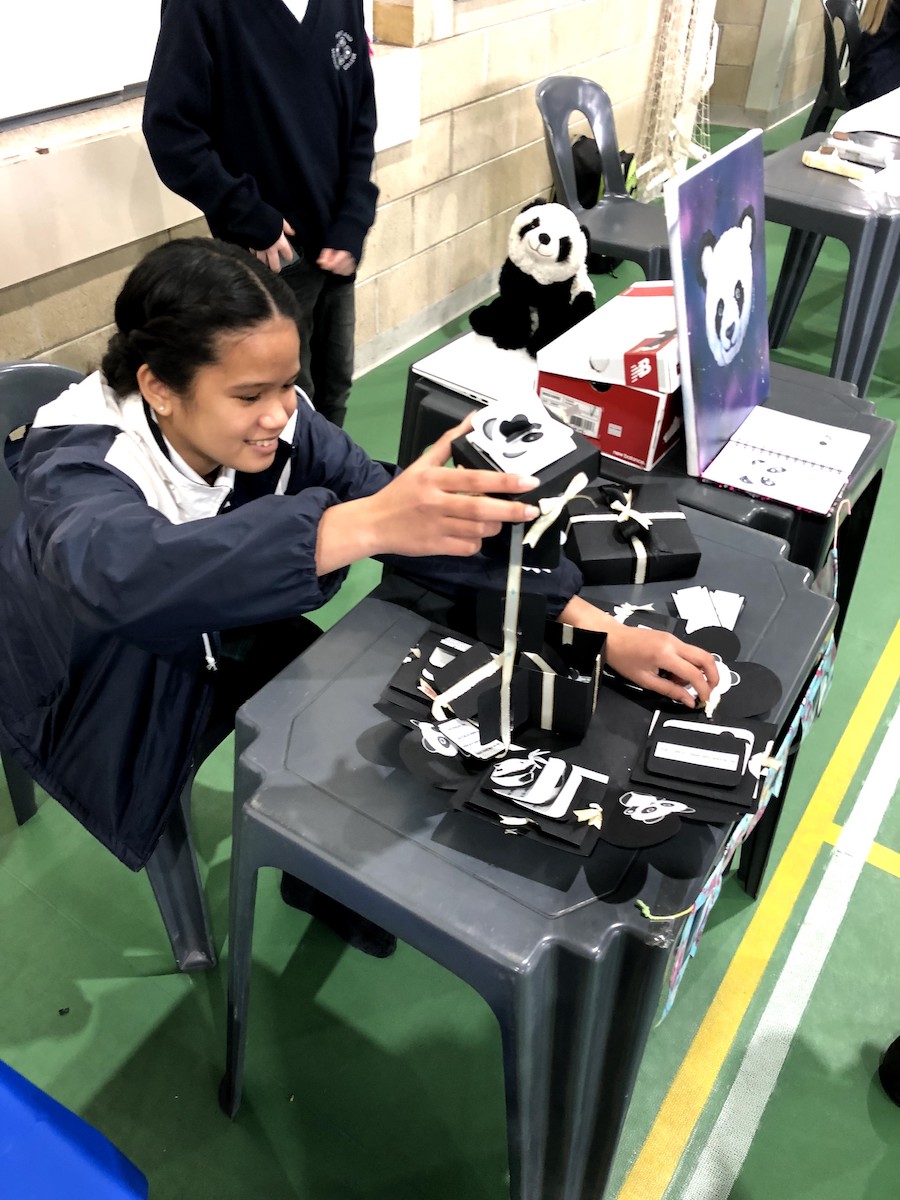 Saving the giant panda
---
Diabetes by Charlie
"I've always had a small passion for wanting to make a difference for my five-year-old sister, Daisy and her Type 1 Diabetes. I found this project was a great opportunity to give my idea a try and put a smile on my sister's face," Charlie said.
"At first I had to give a hard think as to what I should do to help raise awareness, I thought about having a day where everyone dressed in blue, but then asked myself, 'What would they learn from dressing up?'"
Then Charlie came up with the idea of a survey, to get Year 9 to go through a series of activities about Type 1 Diabetes, helping them learn.
"I would then get them to do the survey again and see how much they have progressed," Charlie said.
---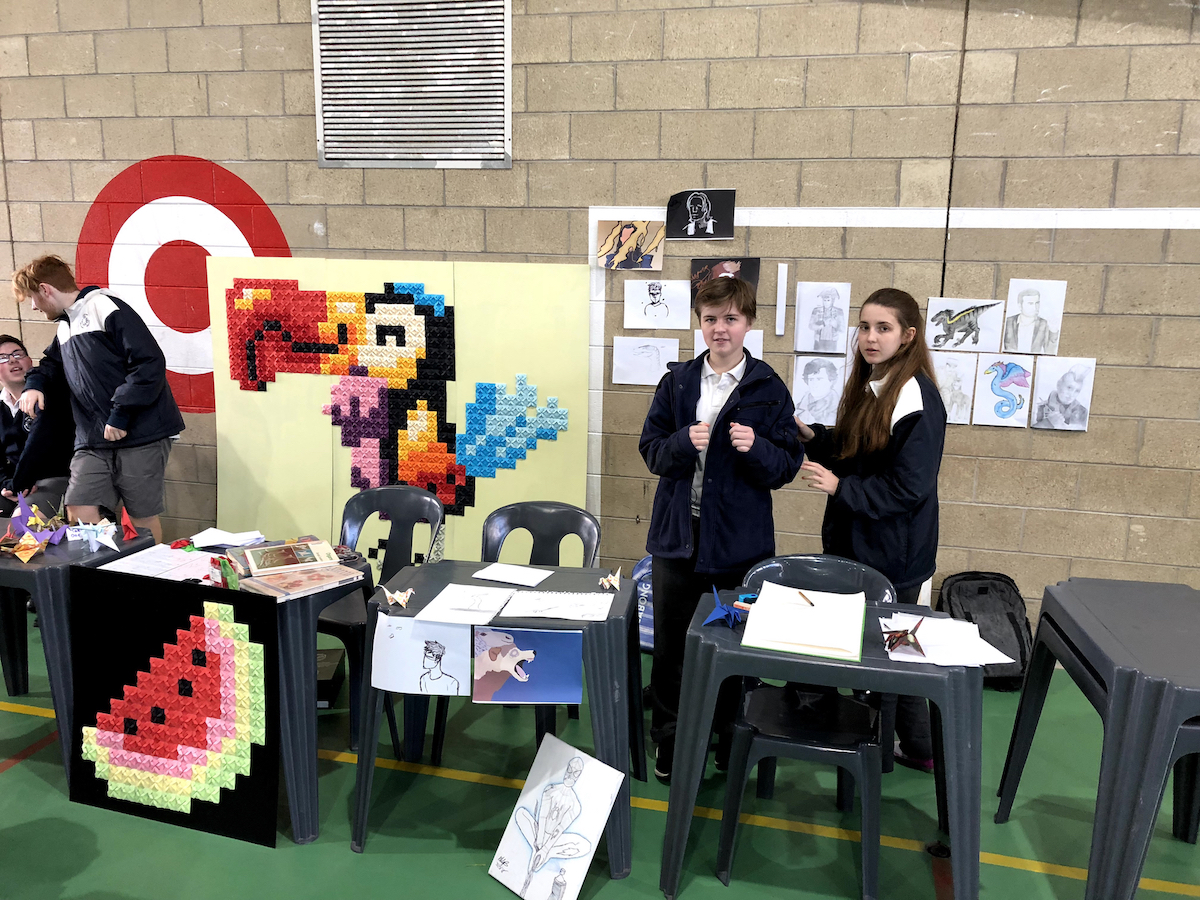 Experiments with origami and the stages of drawing cartoons
---
Sea Turtles by Gabby
"During the past 10 weeks I have been working on my Hawksbill Sea Turtle project which included making a hand sewn model of a sea turtle, making a Facebook page to raise awareness, and making a research poster," Gabby said.
"I chose to do my passion project on this because it combined two of my passions: Sewing and Marine Science. I am passionate about sewing because I like sewing with my Nan and you can be as creative as you want. I'm passionate about marine science because I want to be a marine biologist when I'm older. I spent the majority of the term working on my hand sewn model of a sea turtle."
---
Meet Benjamin Heenan
Cohort 2017, Leadership Development Program
Ben taught humanities at Portland Secondary College during the Leadership Development Program. Moving from Sydney, Ben was excited to learn he would be teaching in South-West Victoria. In his spare time he enjoys surfing.
This story was originally published in Stories From Our Community (Summer 2018). View the entire magazine online here.