Abdul Warsame was in his bedroom when his mother came in to tell him that he would be moving to a new school.
She had spent hours poring over his less than desirable report card results. She feared that her son was spending too much time with friends who had little interest in school.
"I'll be honest, I was a bit of a troublemaker," Abdul says. "I was the one who annoyed the hell out of the teachers."
Yet, contrary to what his teachers believed, Abdul actually enjoyed going to school.
"School was an escape for me, and annoying my teachers was one way I could get attention from them."
Abdul frequently found himself in schoolyard fights. These scraps with other students resulted in Abdul sitting through plenty of detentions. He was a frequent visitor to the principal's office.
This pattern didn't concern Abdul too much at the time.
"All of my friends were like that, everyone acted the same way – we were all a bunch of sheep," he says.
Abdul is the oldest of seven children, and as a young teenager, he wasn't the paragon of good behaviour that his mother hoped he would be.
So it was in Abdul's final year of primary school that she sat down in his room to impress upon him the importance of being a positive role model for his younger brothers and sisters.
Together, they came to an agreement that it would be in his best interests to move to a new school to make a fresh start.
"She wanted me to have a bright future," he says with a smile.
Abdul was game for a big change.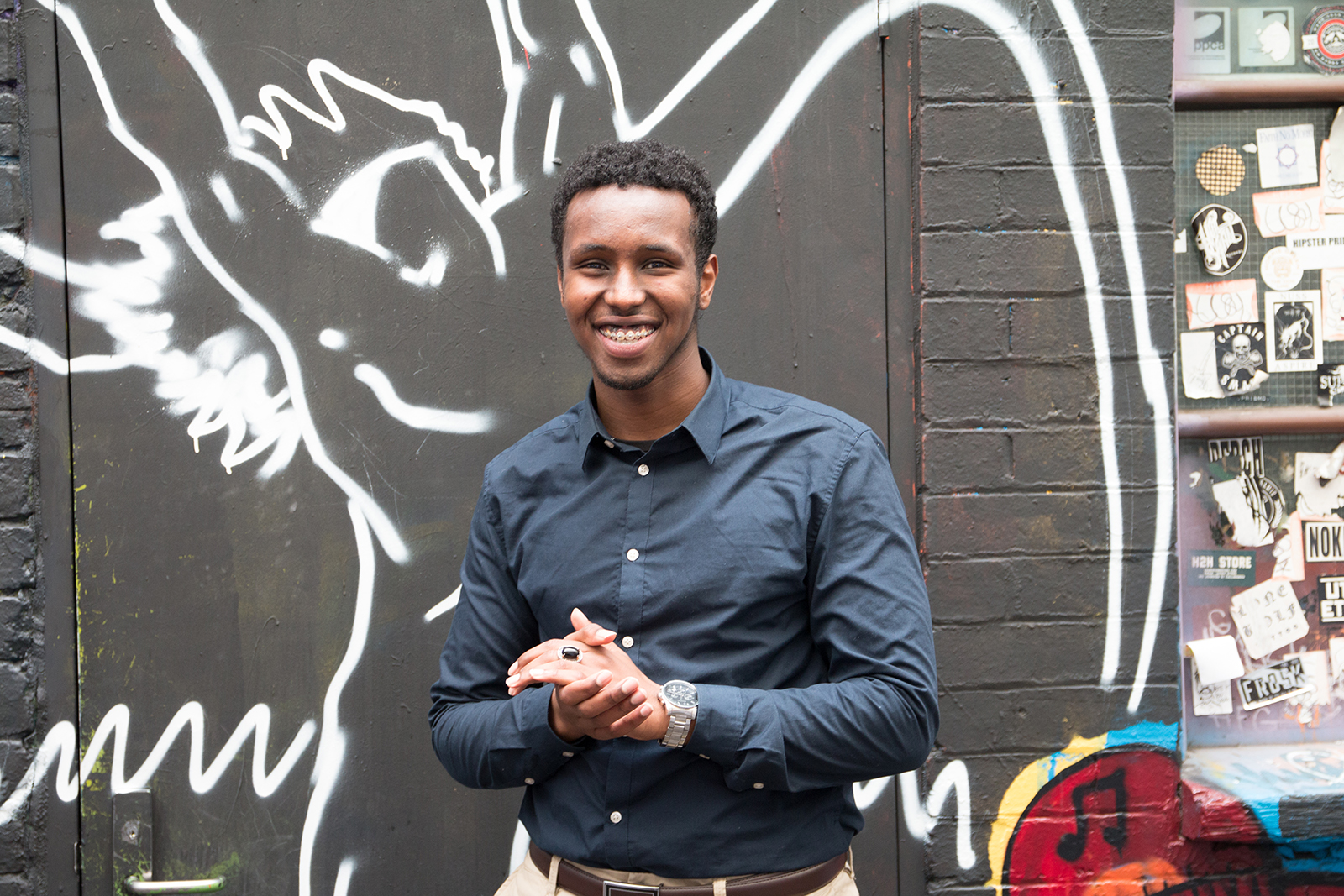 After his move to Charles La Trobe College, Abdul quickly realised that he was one of only two Somali students attending the school.
He felt somewhat out of place – but in a new school, away from the peers and teachers he'd always known, he was free to reinvent his attitude. He was going to make an effort from the get-go, and for the first time was committed to engaging with his school work.
"I remember taking a seat at the front of the class for the first time. I wanted to put my hand up and start answering questions even if I didn't know the answer," he says.
Abdul's academic results inched upwards that first year, but it wasn't long before he reverted back to his former troublemaking self.
The following year, he befriended a dubious crew.
"Once again, education wasn't on my priority list. I wanted to be cool, I wanted to be a gangsta," he says.
A candid conversation with his ninth grade Maths teacher corrected his course yet again.
"He told me straight up: you're a sheep right now."
This idea gobsmacked Abdul.
"Do you want to be a sheep or do you want to be a wolf?" the teacher asked.
Abdul's perspective on what 'cool' was suddenly changed.
"Growing up, I always thought being 'cool' meant causing trouble at school and hanging out with all the 'cool kids'," Abdul says.
Thanks to his Maths teacher, Abdul realised that his definition of 'cool' actually meant having a job you enjoyed, working hard to buy your own home, and being able to spend time with the people you cared about most.
In his penultimate year at Charles La Trobe, Abdul took Grade 11 Maths with Mihi De Silva (Cohort 2014).
"When I first met Mr. De Silva, I thought to myself, 'Who is this geeky teacher with huge glasses?'" Abdul says.
Before each class, Mihi asked the eleventh grade students to line up before permitting them entry into the classroom.
"I hated it. I didn't like him at the start because I thought he was strict."
Abdul's initial strategy was to annoy Mihi by being a brazen smart-aleck in his class.
But their relationship changed over the course of the year.
"I started talking to Mr. De Silva one day after school and eventually, I got to the point where I was opening up to him about my personal life."
What surprised Abdul most of all was that Mr. De Silva seemed to understand where he came from.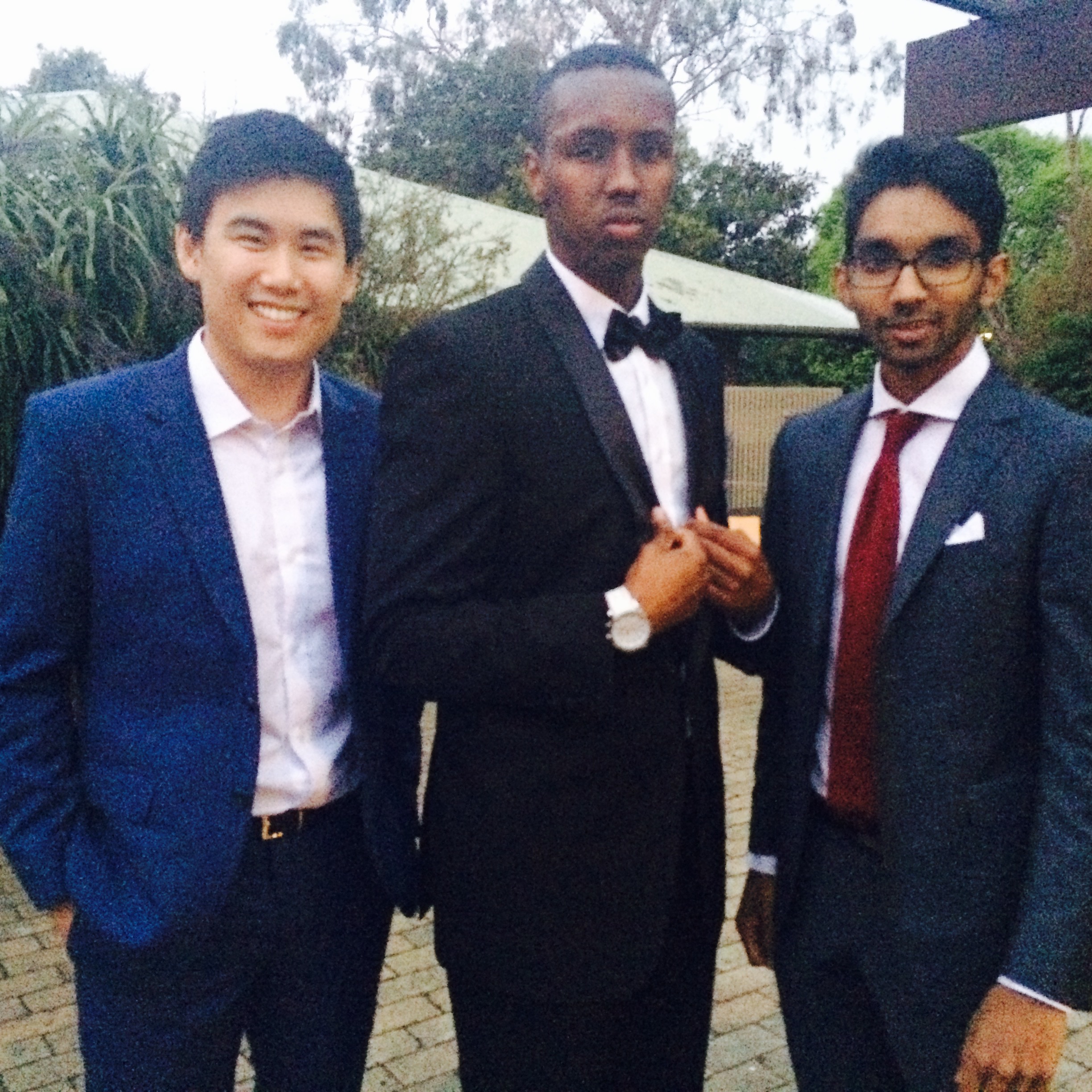 "When we first met, Abdul was a young man in Year 11," Mihi says.
"He didn't appear to see the value of education at that time. As we got to know each other, we had more conversations about life, love, family, education, and the Somali community to name a few.
"He began to read more and understand more about the system of disadvantage as well as the part that education can play in affecting change in that system."
These after-school talks took place in the library on Fridays. They'd go on for hours, and philosophy became a central topic.
"We called it Philosophy Club," Mihi says. "It was a place of exploring ideas and engaging in civil banter."
Mihi was both a teacher and a mentor to Abdul, whose influence extended beyond academic results. Knowing that Abdul wanted to improve his literacy skills, Mihi also gave Abdul a journal for him to write letters each week.
"For many of the students at Charles La Trobe College [CLTC]," says Mihi, "the teachers were more than purveyors of content knowledge."
"Father figure, educator, confidant, family, mentor, psychologist, parent – these are some of the synonyms for teacher that I have carried with me through my lived experience at CLTC."
Eventually, Abdul's perseverance and hard work paid off: he accumulated As and Bs in most of his classes throughout grades 11 and 12.
Within just a year, Mihi saw some of the students he mentored, including Abdul, growing and speaking to their juniors about their journey.
"I was very proud of the kids," Mihi says. "That was living evidence of a culture shift at the school when they became advocates for the change."
But as graduation neared Abdul felt like he wasn't ready for the leap into adulthood.
"I was scared of finishing school. Once you graduate, you aren't a little kid anymore and you have to start making your own decisions."
On the evening of the graduation, Abdul was downcast. He'd been selected by his teachers to be the Master of Ceremonies because of the tremendous progress he'd made, and was due to receive multiple awards. But his newfound dedication to his studies had opened a rift with some of his former friends.
"I felt really low that evening, some of my friends weren't speaking to me and I just had a fight with my girlfriend," Abdul says.
As he walked towards the podium to begin his speech, he looked up to notice two people in the crowd.
"I saw my mum and Mr. De Silva, they both had the biggest smile on their faces."
After his speech, Abdul checked his text messages and noticed a message from Mihi and one sentence in particular stood out.
"I am so proud of you."
The feeling of elation finally swept over him. Mihi also wrote Abdul a long letter.
"I said he ought to be proud of his growth and be grateful for the ongoing journey he was on. Philosophy Club would miss him."
Abdul visited his extended family in Somalia at the end of 2017. The inequity he witnessed was eye opening.
"I never really thought about it until I traveled to Somalia last year. It's crazy to think that I can feel so comfortable in my own home, and the people here are walking ten kilometers just to get fresh water."
Abdul gained a deeper understanding of how the country was affected by the Somali Civil War from his family.
"I just really want to help people, in any way I can," he says.
Abdul is currently studying a Business degree at Swinburne University and working part time at Chemist Warehouse.
Next year, he plans to transition to a Pharmacy degree.
His goal is to open a pharmacy in Somalia and improve access to essential medication for the people living in the town he was born in.
---
MEET Abdul Warsame
Former student of Charles La Trobe P-12 College, a Teach For Australia Partner School
Abdul Warsame was born in Somalia and migrated to Australia with his family in 2003 to start a new life in Victoria.
He graduated from Charles La Trobe P-12 College in 2015 and is currently studying a Business degree at Swinburne University.
Abdul loves basketball, is an avid fan of the television show "Suits" and will be celebrating his 21st birthday this year.
MEET Mihi De Silva
Cohort 2014
Mihi De Silva graduated with a Bachelor of Engineering from Monash University and taught at Charles La Trobe P-12 College during the Leadership Development Program.
He is currently the Head of Maths at Auburn High School.
Mihi has a creative streak and loves all things related to music and theatre. He plans to perform gigs in local Melbourne venues over the next few years.
This story was originally published in Stories From Our Community (Winter 2018).